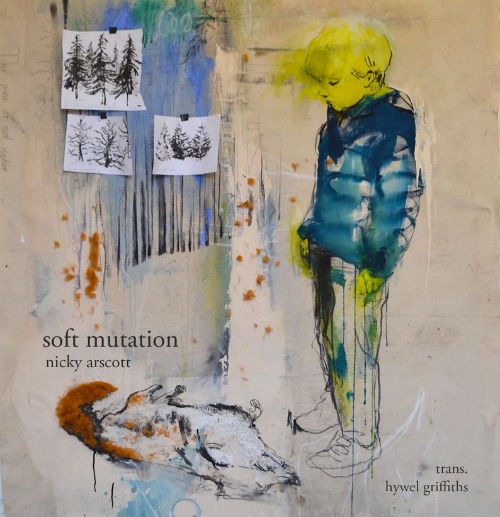 While Nicky Arscott's poetry comic Soft Mutation takes its name from a Celtic linguistic convention, its title also reflects both its themes and presentational approach. Arscott runs the Welsh micropress Mother Mary Press, taking graphic poetry to new audiences through its publications, collaborations and events. The work in Soft Mutation also appeared in a 2015 solo exhibition, situating the concept of panel to panel sequential art in a distinctively alternative interactive arena.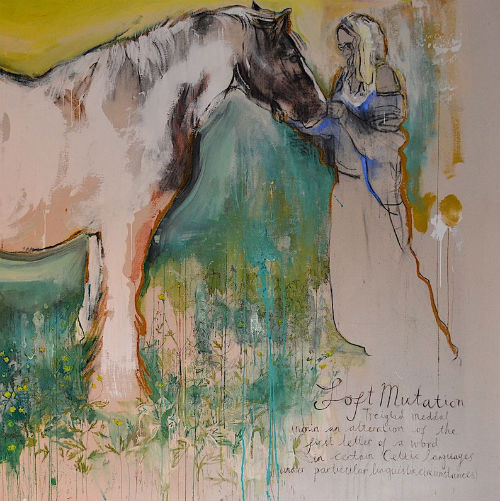 Bringing together Arscott's original paintings and accompanying poetry (in both English and a Welsh translation by Hywel Griffiths), Soft Mutation immerses us in the everyday routines of rural life. Each image, or series of images, provide vignettes that build into a meditation on the ever evolving  realities of the countryside. From lambing to hunting, life and death sit side-by-side in a reminder of the inescapable cycles of decay and rebirth. It's perhaps never more striking than in the illustrations that juxtapose childhood and the brutality of nature; a small boy looking down at  the rotting corpse of a woodland creature or a young girl almost dwarfed by a partial animal skull.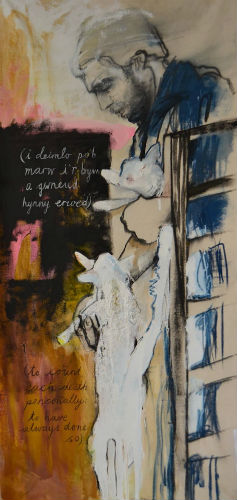 Arscott's compositions see realism and a dreamlike haziness merge, rooting them in the recognisable but also adding an air of inevitability and powerlessness in the face of nature. Frozen moments in time framed around central figures with an employment of restricted but arresting hues that lend stark resonance to Arscott's words. It's that relationship that is, of course, essential to the reader's connection to the page. Arscott's poetry and imagery don't simply complement or reflect each other in Soft Mutation; rather the one embodies the other, creating a fully integrated narrative that is haunting yet beautiful in its uncompromising honesty.
For more on the work of Nicky Arscott visit her site here and follow her on Twitter here. You can find her online store here. 
For regular updates on all things small press follow Andy Oliver on Twitter here.
Review by Andy Oliver