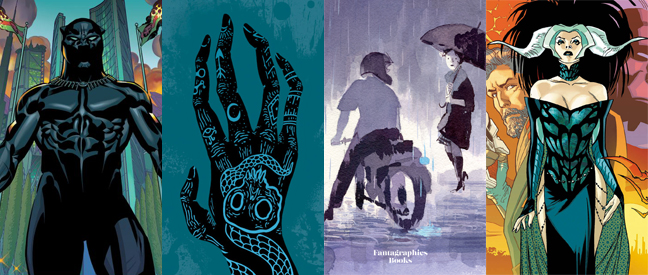 It's nearly Wednesday, and you know what that means: a fresh load of comics and graphic novels! With so many publications hitting your local comics store or digital storefront, the BF staff is here to lead you through the woods with our weekly staff picks. Satisfaction guaranteed!
Comic of the Week
Black Panther #1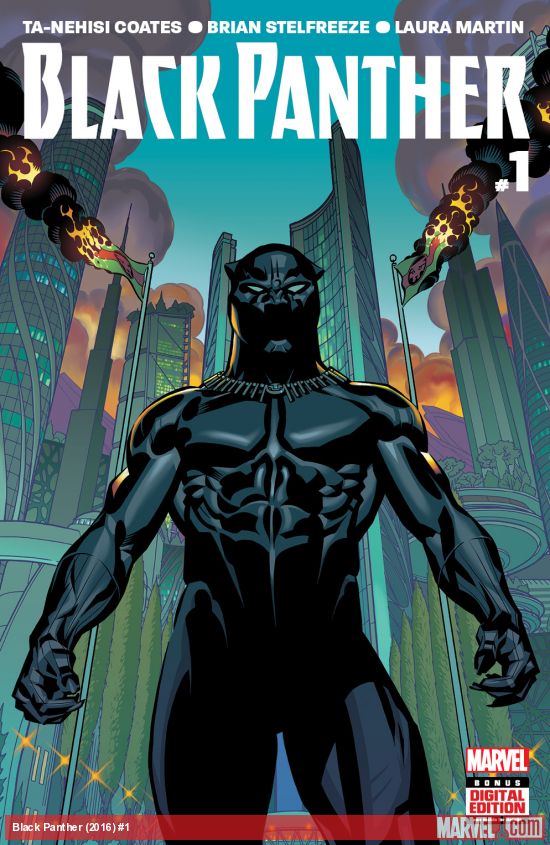 The track record established by the likes of Kevin Smith, Joss Whedon, Stephen King and – most recently – Chuck Palahniuk shows that when you get famous writers to really invest in telling a good story, great comics ensue.
That's exactly what's bound to happen with the year-long Black Panther run from award-winning journalist and author Ta-Nehisi Coates, which starts this week. Entitled 'A Nation Under Our Feet', Coates' 12-issue epic will redefine T'Challa in a big way, perfectly timed for his introduction in next month's Captain America: Civil War film and his own solo movie in 2017.
Coates has crafted a story with a high real-world feel, akin to John Ney Rieber and John Cassaday's post-9/11 Captain America tome. Together with artist Brian Stelfreeze, Coates will explore what it takes to rule Wakanda as if it were an actual, existing place, delivering much more than a straightforward superhero action adventure.
Coates and Stelfreeze being the creative forces on this book is big news too, as it's the first time in maybe ever that the two main creators on Black Panther have been persons of color. And just as G. Willow Wilson continues to show on Ms Marvel, it spells great things for diversity in comics when the storytelling originates from people who truly understand the voice, heart and ethnicity of the characters they're working on.
Ta-Nehisi Coates (W), Brian Stelfreeze (A) • Marvel Comics, $3.99
– Frederik Hautain
Minor Leagues #1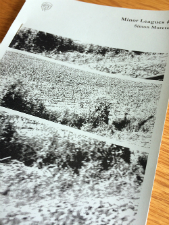 No fan of Simon Moreton's Smoo Comics series could have heard the news of the end of that long-running staple of the UK self-publishing scene last year without at least a tinge of sadness. But fret not! For the passing of Smoo acts as a springboard for his new venture Minor Leagues, a zine that combines comics, prose, poetry and illustration.
This 100-page first issue promises reflective material on "how days go by, a video rental shop, walking, travelling in Mississippi, a snowball fight from 1995 and more. Thinking a lot about how things and people come and go."
Moreton's hugely expressive minimalist style and pensive narratives are a regular fixture in my annual 'Ten UK Small Press Comics You Need to Own!' features here at Broken Frontier. Pick up Minor Leagues #1 and witness the beginning of an exciting new era in the practice of this acclaimed artist.
You can order a copy online here.
Simon Moreton (W/A) • Self-published, £4.00
– Andy Oliver
5000 km Per Second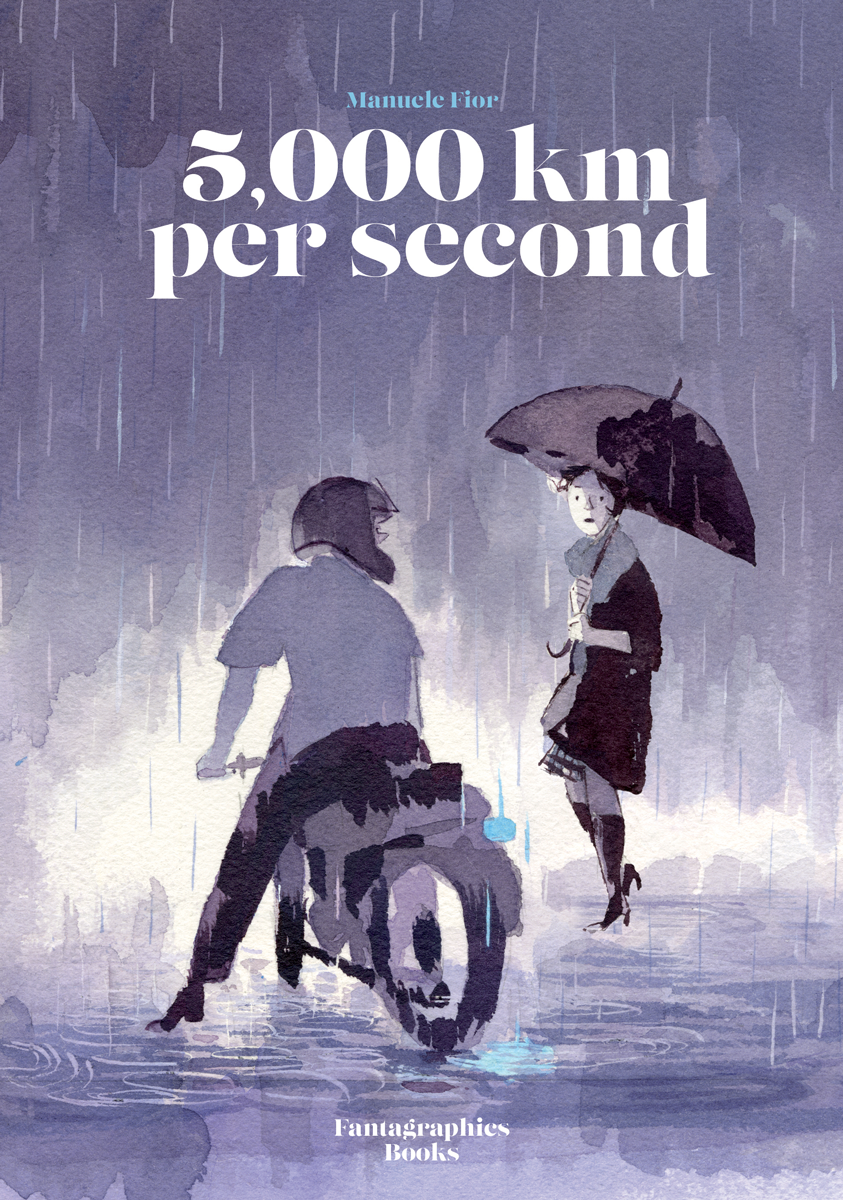 After its publication was postponed following the sad loss of publisher and translator Kim Thompson, this acclaimed graphic novel by Italian-born, Paris-based artist Manuele Fior is finally making its English-language debut.
Winner of the Fauve d'Or for Best Album at Angoulême in 2011 and a Premio Gran Guinigi at Lucca the previous year, 5000 km Per Second obliquely tracks the relationship between two lovers, Piero and Lucia. Flitting between Italy, Norway and Egypt, the story – executed in delicate watercolours – follows the pair from a casual teenage glance across the street to a final encounter between two much older, sadder people.
Following SelfMadeHero's recent publication of Irmina (Barbara Yelin) and An Olympic Dream (Reinhard Kleist) and Titan's reissue of Enki BIlal's Nikopol Trilogy, it seems we're living in a highly promising period of fantastic European material being brought to an English-language audience. And long may it continue!
Manuele Fior (W/A)  • Fantagraphics Books, $22.99
– Tom Murphy
Discover… The Ancient Egyptians and The Roman Empire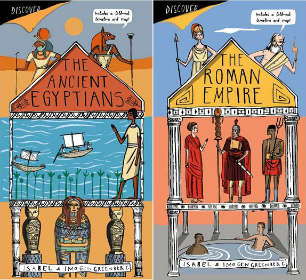 Graphic novelist Isabel Greenberg is a long-time favourite here at Broken Frontier, with her debut book The Encyclopedia of Early Earth securing her the 2013 BF Award in the Breakout Talent category, and comics like Tall Tales and Outrageous Adventures and Dreadful Wind and Rain gaining her regular critical acclaim in our 'Small Pressganged' column.
This Friday, April 8th, sees the official launch of her latest project – this time in partnership with her sister, Imogen Greenberg – at London's Gosh! Comics. The Discover series is aimed at a children's audience, with Isabel illustrating Imogen's research into different historical periods. The first two books will bring the worlds of The Ancient Egyptians and The Roman Empire to their target readership in what promises to be an engagingly educational series.
Full details on the launch at Gosh! can be found here.
Imogen Greenberg (W), Isabel Greenberg (A) • Frances Lincoln Children's Books, £8.99
– Andy Oliver
Empress #1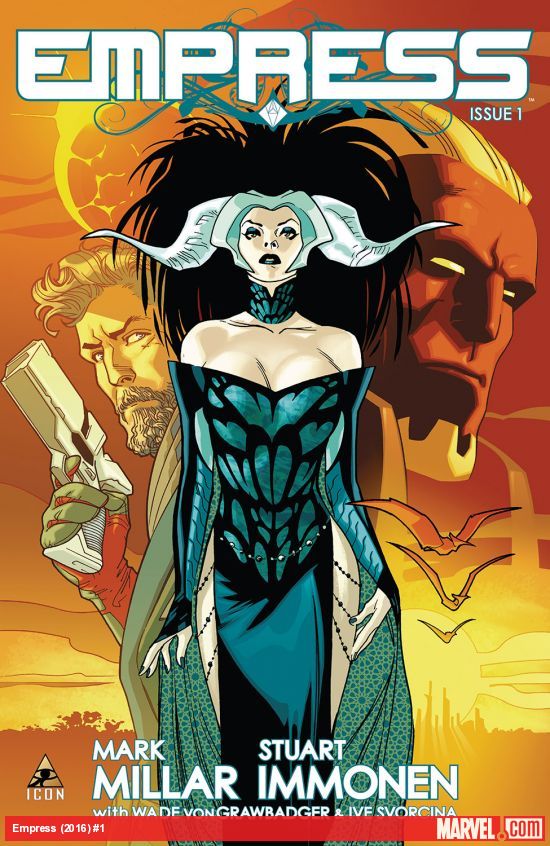 A T-Rex eating people in an arena full of aliens? Someone has their timelines mixed up, because dinosaurs usually don't appear in the same context as interstellar space travel. They are aeons apart. Unless millions of moons ago there was an era in which they coexisted…
This is the backdrop of Empress, Mark Millar and Stuart Immonen's new creator-owned book for Marvel's ICON imprint, also the home of fellow Millar-driven titles such as Kick-Ass, Nemesis and Secret Service.
Married to an evil dictator who rules the galaxy with an iron fist, Queen Emporia wants to get as far away from her bloodthirsty husband as she can. Aided by her trusted bodyguard, she's taking her children with her to her home planet – Earth.
Planned for a total of 16 issues, Empress marks the first time that all-stars Millar and Immonen have worked together since a few issues of Action Comics… back when those T-puppies still walked these soils.
Mark Millar (W), Stuart Immonen (A), Dave McCaig (C) • Marvel Comics/ICON, $3.99
– Frederik Hautain
Dirty Rotten Comics #7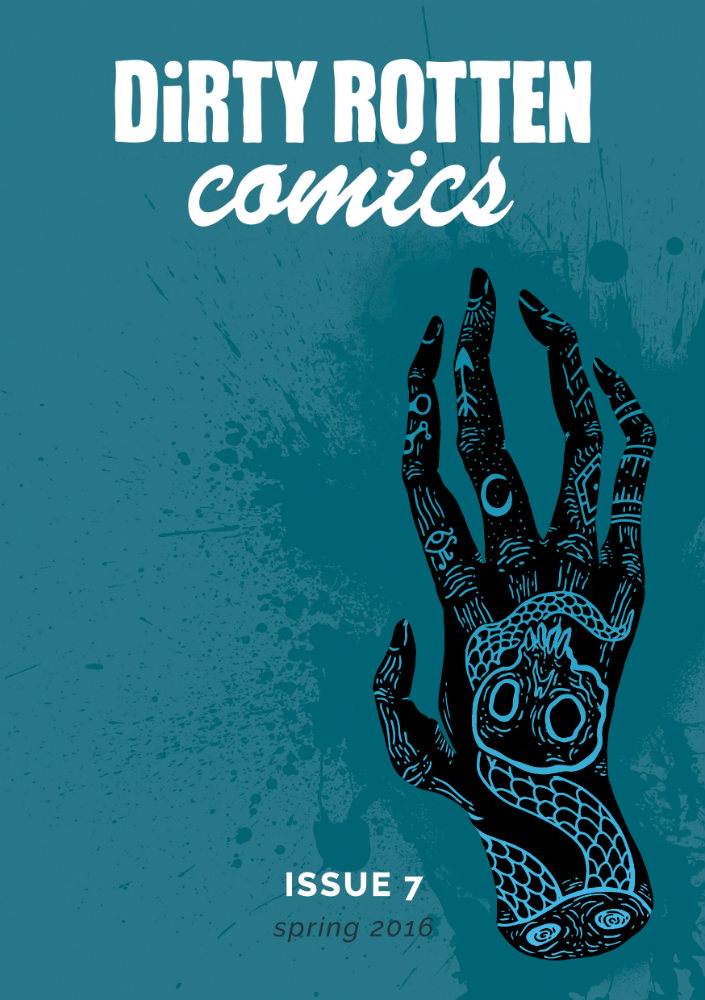 Just a few short weeks after the announcement of their new publishing venture Throwaway Press, the Dirty Rotten Comics team have produced the latest edition of their eponymous anthology. We previewed the book here last month, and this latest compilation of short stories is one of the most impressive collections they have produced to date.
Behind a Matt Bailey cover are stories by a number of regularly featured names in our 'Small Pressganged' column, including Broken Frontier Small Press Yearbook contributor Alex Potts and 2016 BF 'Six Small Press Creators to Watch' artists Jey Levang. Watch out also for stories by British Comic Awards-nominated Julian Hanshaw (Tim Ginger), master of the macabre Andrew Warwick (The Grinning Man), comics diarist Lucie Ebrey (Fairytales for Bad Bitches) and many others.
Dirty Rotten Comics has become one of the most eagerly anticipated titles on the UK small press calendar. Find out here just why that is!
You can order DRC #7 online here.
Anthology – Various creators • Throwaway Press, £4.00
– Andy Oliver
Scotland Yard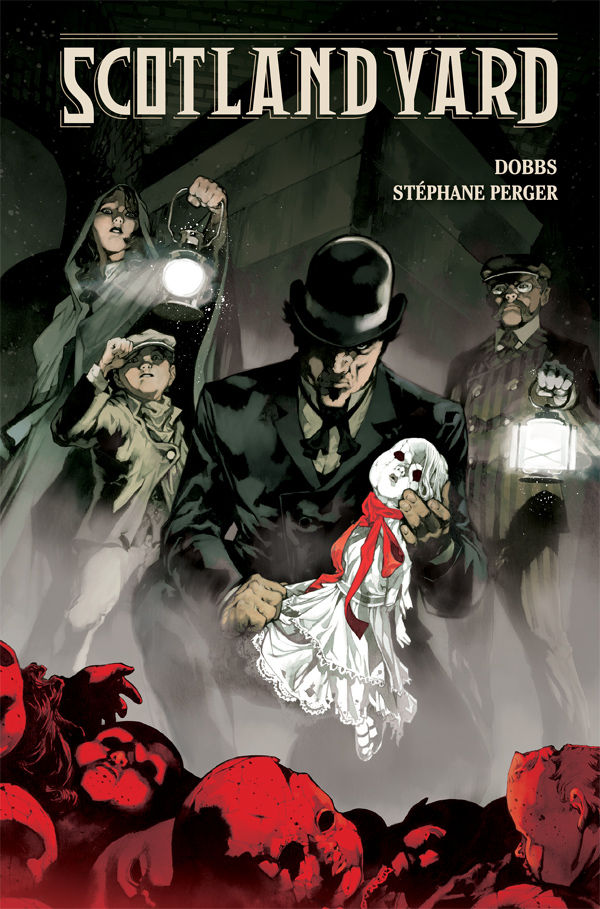 Originally released in 2012 by French publisher Soleil Productions, this gorgeous hardcover edition from Dark Horse is a haunting feast for the eyes. Although the billing of "True Crime in the 19th Century" may be something of a misnomer, this literary mash-up starring tertiary characters from the finest works of classic genre fiction is an entertaining thrill ride through the cobblestone streets and alleys of Victoria's London.
The plot follows Inspector Gregson, a minor Sherlock Holmes character, as he desperately tries to wrangle two escaped lunatics, Renfield and Carfax, before they hack and slash their way through London's dark underbelly. Aided only by Dr. John Seward, his assistant Faustine Clerval (in many ways, the true heroine of this adventure), and the street urchin Wiggins (another familiar name for Holmes fans), Gregson must recapture the fugitives without the help of his Scotland Yard brethren.
Writer "Dobbs" (Loki) weaves together an intriguing plot that refuses to move at anything other than a breakneck pace, allowing the lush, atmospheric illustrations of Stephane Perger to set the scene through his innovative layouts.
A darkly whimsical "what-if" kind of tale revealing interesting new facets of characters that typically shared the spotlight with much more famous (or infamous) fictional personages, Dobbs and Perger's period whodunit will appeal to fans of Penny Dreadful and The League of Extraordinary Gentlemen.
Dobbs (W), Stephane Perger (A) • Dark Horse Comics, $17.99
—Jason Wilkins