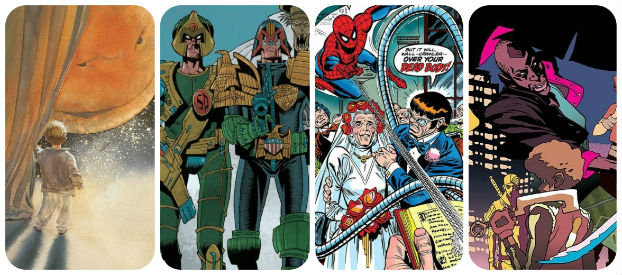 It's nearly Wednesday, and you know what that means: a fresh load of comics and graphic novels! With so many publications hitting your local comics store, comics event or digital storefront, the BF team are here to lead you through the woods with our weekly staff picks. Satisfaction guaranteed!
As we've had a couple of weeks off from our Staff Picks due to all our ELCAF Fortnight work we'll be playing catch-up a little this week and incorporating some of the recent key releases we missed in that time alongside this week's new comics.
Comic of the Week
2000 AD Sci-Fi Special 2019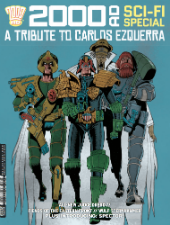 From our review of this issue earlier this week at BF: When we lost Carlos Ezquerra last year we lost a legend. That's not hyperbole. If anything it's a gross understatement.
This week 2000 AD celebrates the work of one of the comic's most important creative voices in a beautifully appropriate way when their latest Sci-Fi Special is turned over to the great man's work and creations. From Alan Grant and Robin Smith's neat recapturing of the past in Dredd tale 'Night at the Museum' to a time-twisting spotlight on Strontium Dog Wulf Sternhammer by Mike Carroll and Patrick Goddard, through to Guy Adams and Dave Kendall's return to a certain supernatural conflict in a new Fiends of the Eastern Front short, Ezquerra's genius permeates every page.
It's the inclusion of his unfinished collaboration on Spector that will perhaps be the most poignant entry here though. You can read a full review of the Special here at Broken Frontier.
Anthology – Various Creators • Rebellion, £4.99
– Andy Oliver
In Waves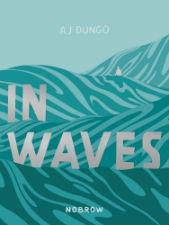 We recently spotlighted AJ Dungo's In Waves as part of our ELCAF Fortnight coverage (you can read the review here). A remembrance of Dungo's late partner Kristen, In Waves is also a celebration of their shared passion for surfing. A fragile and heartfelt account of love and loss it acts as both beautiful but unflinchingly honest memorial, and as a historical record of the development and the heroes of the surfing world.
Its greatest strength is that in this limited window into the lives of Kristen, her family and Dungo we connect with their stories so deeply that our empathy with events could not be more profound at story's end. Expect this one to be on multiple 'Best of' lists at the end of 2019.
AJ Dungo (W/A), Nobrow Press • £16.99/$18.95
– Andy Oliver
Moonshadow: The Definitive Edition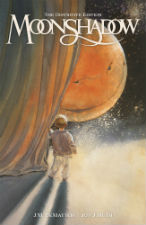 It's almost impossible to pick a favourite J.M. DeMatteis comics work but if there was just one you were allowed to select it seems likely that for many readers it would be influential and perhaps even seminal Moonshadow, his collaboration with the great Jon J Muth. Originally published by Marvel's Epic imprint it would go on to be reprinted in the 1990s by DC's Vertigo Comics (with an eventual trade labelled The Compleat Moonshadow).
This latest collection of the first fully painted graphic novel comes to us from Dark Horse Comics. A sprawling personal saga of the child of an Earth woman and a mercurial alien, it has elements of coming-of-age stories, fantasy, satire, sci-fi and those trademark DeMatteis spiritual explorations. Jon J. Muth's art is hauntingly beautiful throughout with pair showing a creative synergy that marks Moonshadow out as a true masterpiece of the form.
J.M. DeMatteis (W), Jon J. Muth (A) • Dark Horse Comics, $29.99
– Andy Oliver
Prince of Cats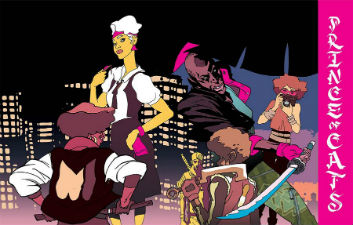 Who doesn't love a bit of re-imagined Shakespeare? In theatre and film, at worst setting the Bard's work in unexpected eras and settings can be gimmicky, at best it can explore both human nature and a very specific time and place at once.
Prince of Cats does follow the misadventures of Tybalt in and around the narrative of Romeo and Juliet, but much more than that it paints a vivid and violent take on 1980s Brooklyn, flavoured with balletic samurai-esque sword duels. In a melting pot of so many crucial emerging cultures, Ronald Wimberly's critically acclaimed comic stirs the spirit of an age that is gone but not forgotten and a timeless story of love and violence.
Ronald Wimberley (W/A) • Image Comics, $17.99
– Jenny Robins
Hotel Dare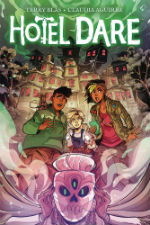 It's always a pleasure to recommend a title geared for younger comics fans that also holds plenty of appeal for let's say "more seasoned" comics aficionados. It's no surprise then, that Hotel Dare is published by BOOM! Studios' KaBOOM! imprint, as this group has an excellent track record of cross-generational appeal.
Hotel Dare is a fantasy title that takes place in a creepy hotel in Mexico. Olive Dare and her adopted siblings, Darwin and Charlotte, are spending a boring summer with their odd grandmother doing chores around the hotel when they uncover a huge secret—the doors of the hotel are actually portals to mysterious and dangerous places. Space pirates behind one door, wizards behind the next, and a cotton-candy kingdom just down the hall—but once the doors are opened, the worlds collide and it takes one family to save everyone before the hotel tears itself apart.
It's a recipe for adventure and mayhem from the creative team of writer Terry Blas (The Amazing World of Gumball, Dead Weight) and artist Claudia Aguirre (Kim & Kim) that highlights how we interact with new cultures, new places, and stresses the meaning of family.
Terry Blas (W), Claudia Aguirre (A) • BOOM! Studios, $9.99
– Karen O'Brien
True Believers: Wedding of Aunt May and Doc Ock #1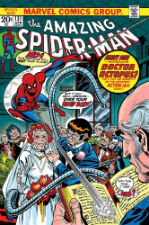 We don't do a lot of super-heroes in these here parts (as you're all well aware!) but every so often we can make an exception and, in this case, nostalgia almost demands that we do. If you remember our 'Cover Albums' series of a year or two back then you may recall my own love for this particular cover of Amazing Spider-Man (by Gil Kane and Frank Giacoia from #131). I spoke about it here at BF, including the odd alterations made to the UK version.
That issue is reprinted this week as part of Marvel's accessible True Believers series. It's from one of the great Spider-Man runs, written by Gerry Conway and pencilled by Ross Andru. While this unlikely wedding story is often derided the seeds for it actually go all the way back to Amazing Spider-Man Annual #1 and true Spidey aficionados will point to years of a developing subplot surrounding the two characters.
Plus it has the story title "My Uncle… My Enemy?" and, frankly, who can deny the genius of that…?
Gerry Conway (W), Ross Andru, Frank Giacoia & Dave Hunt (A), Petra Goldberg (A), Artie Simek (L) • Marvel Comics, $0.99
– Andy Oliver
Hellboy and the B.P.R.D.: The Beast of Vargu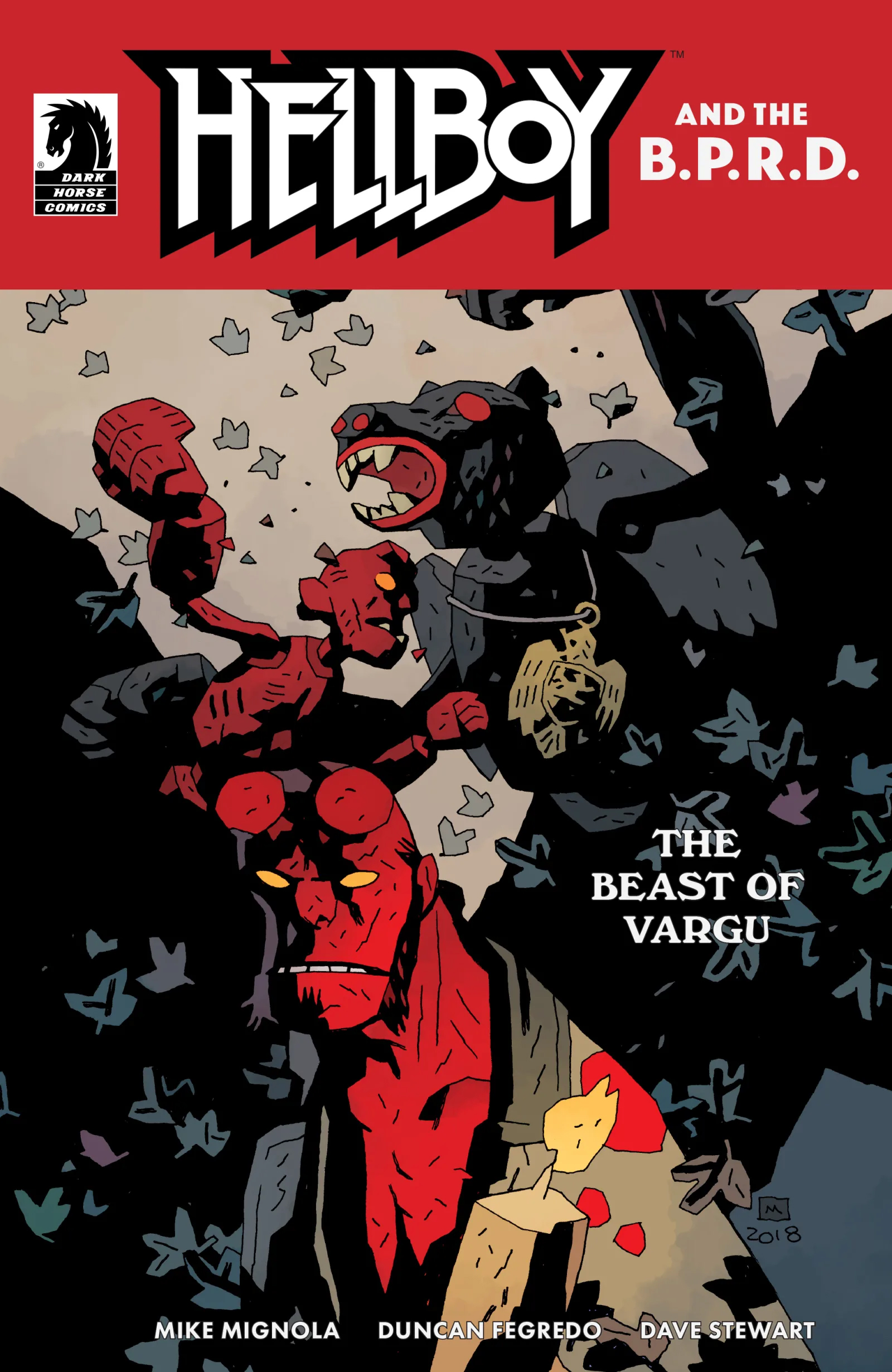 This stellar supernatural one-shot reunites Hellboy creator Mike Mignola with artist Duncan Fegredo and the incomparable Dave Stewart, which is reason enough to pick it up. Hellboy is off to a small village in Romania to investigate rumors of winged beasts, and he'll learn that the village bears a centuries-old curse where the ancient stories of gods and monsters are more than just myths as portrayed in a puppet theater.
From Buffy the Vampire Slayer to Doctor Who, it seems that puppets show up in cautionary tales, and this creative team will use two entertaining short stories in this issue to teach Hellboy a thing or two.
Mike Mignola (W), Duncan Fegredo (A), Dave Stewart (C) • Dark Horse Comics, $3.99
– Karen O'Brien