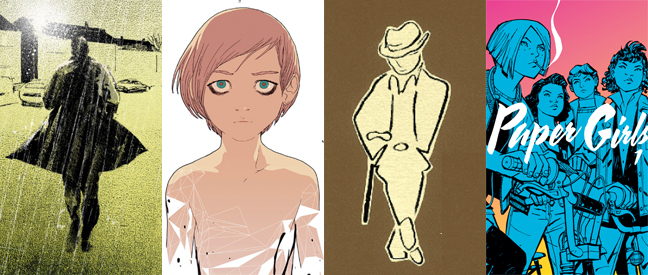 It's nearly Wednesday, and you know what that means: a fresh load of comics and graphic novels! With so many publications hitting your local comics store or digital storefront, the BF staff is here to lead you through the woods with our weekly staff picks. Satisfaction guaranteed!
Comic of the Week
The Opportunity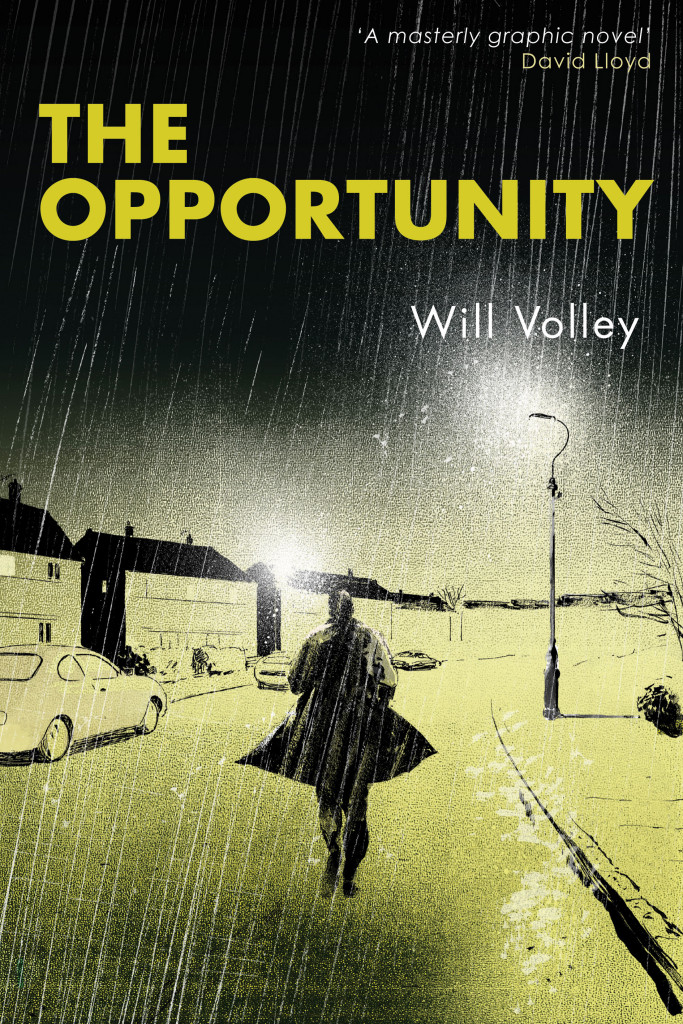 In terms of the number of releases, 2015 was perhaps a quieter year for the eclectic Myriad range of graphic novels. This year, though, sees a number of long-awaited projects come to fruition, including two books later this year to have come from the 2014 First Graphic Novel Competition – Jade Sarson's For the Love of God, Marie! and Henny Beaumont's Hole in the Heart – alongside this month's fellow debutant graphic novelist Will Volley, with The Opportunity. Myriad recently announced a packed publishing programme for 2017-18 with no less than nine new offerings on the schedule in that time.
Volley's first foray into full-length sequential art tells the story of Colin, a young man pulled into the dubious world of the door-to-door salesman, and his gradual slide into a moral abyss. This darkly pensive character study is brought to the page with gritty visual realism and a broodingly atmospheric pacing. Another astute publishing choice by Myriad creative director Corinne Pearlman.
Will Volley (W/A) • Myriad Editions, £12.99
– Andy Oliver
Golem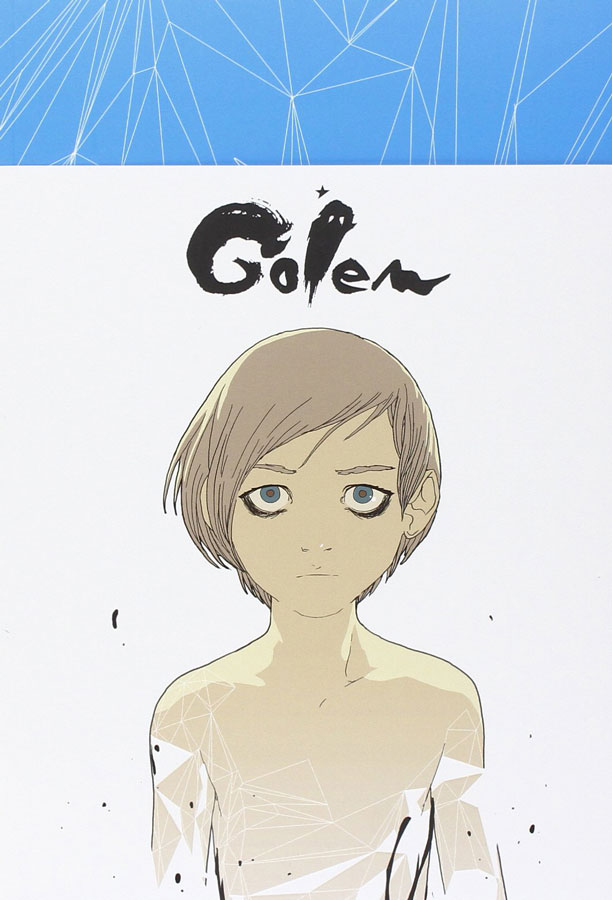 The latest volume from the always snappily dressed Magnetic Press ("Stories that stick") is a dense, immersive bit of political sci-fi from Italian artist LRNZ, aka Lorenzo Ceccotti, whose bold graphic style blends manga dynamism with slick design..
Set in a future Italy entrenched in a culture of "hyper-capitalism", Golem follows a young man, Steno Critone, who finds himself kidnapped during a political protest. Taken in by a group labelled "terrorists", he learns that things are not as they seem in society, and that he has the power to change not only the city, but also reality itself.
LRNZ might not be a household name in the English-language comics world just yet, but he's building an army of high-profile fans, including Jonathan Hickman ("a perfect package of pure entertainment") and Nick Dragotta ("an incredibly crafted comic, drawing upon all the best comics has to offer"). Take a plunge into the 280 pages of Golem and see what all the fuss is about.
LRNZ (W/A) • Magnetic Press, $19.99
– Tom Murphy
Godzilla: Oblivion #1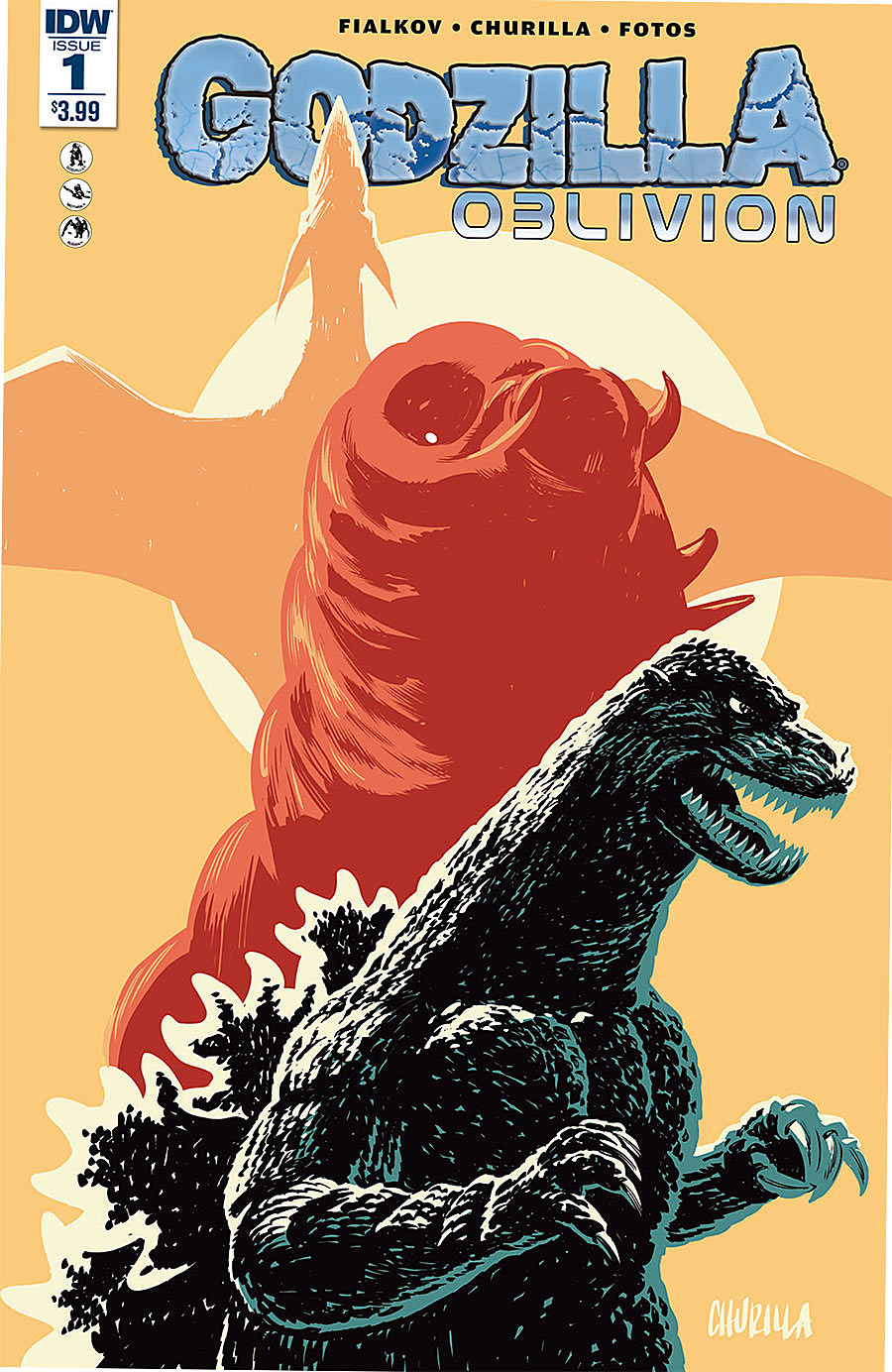 When it comes to the King of the Monsters, IDW has a magic touch. Pairing a solid story without dialogue from its main character is a worthy challenge, and one that writer Joshua Fialkov (Elk's Run, Tumor, The Bunker) embraces as he takes the reins of Godzilla: Oblivion.
Following the success of Godzilla in Hell, Fialkov has a high storytelling standard to uphold, and he'll have help from artist Brian Churilla (Big Trouble in Little China, Hellbreak) to add to IDW's impressive list of quality Godzilla books.
A scientific breakthrough leads to the creation of a portal to another dimension where monsters rule and Godzilla is their undisputed king. But when a baby kaiju hitches a ride back to the original monster-free dimension, things get interesting fast.
Joshua Fialkov (W), Brian Churilla (A) • IDW Publishing, $3.99
– Karen O'Brien
Take Me Back to Manchester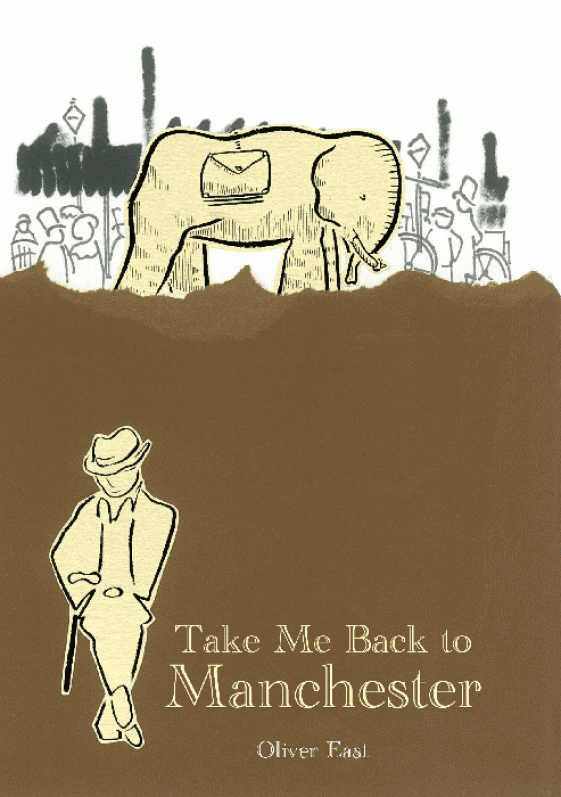 Oliver East's hazy, dreamlike psychogeographical walking diaries have been a long-time favourite at Broken Frontier, from way back when we interviewed his Blank Slate Books publisher Kenny Penman here to his 2013 nomination in the Broken Frontier Awards for the memorable Swear Down, through to more recent work like The Homesick Truant's Cumbrian Yarn.
His new graphic novel is perhaps as close to a traditional narrative as he is ever likely to get, but it still remains distinctively East-ian in presentation. Take Me Back to Manchester is the story of Maharajah, the elephant bought by Belle Vue Zoo in an 1872 auction in Edinburgh who refused to get on a train to his destination in Manchester, and the subsequent 220-mile journey on foot of both pachyderm and trainer thereafter.
Oliver East is one of the truly unique voices to have emerged on the British comics scene over the last decade, and if you've yet to experience his singular approach to the comics page then this is the ideal opportunity to become acquainted with his work.
You can order the book online here.
Oliver East (W/A) • Self-published, £12.00
– Andy Oliver
Power Lines #1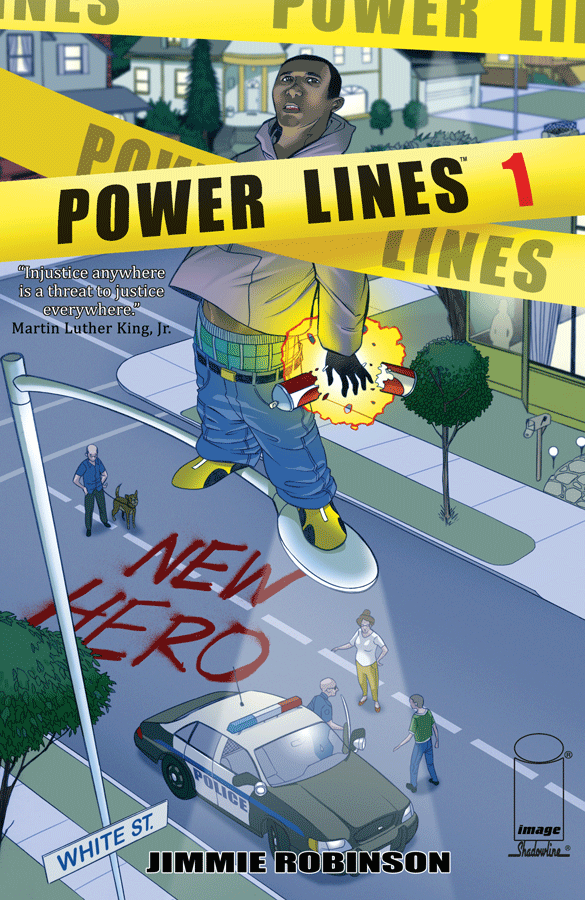 After last year's eco-themed fantasy The Empty, writer/artist Jimmie Robinson is very much heading back to the here and now for Power Lines – a six-parter about a black kid in a poor neighbourhood whose life turns around when a bit of ancient magic grants him superhuman powers.
Great! But hang on a sec. Those powers only activate in an upmarket, predominantly white neighbourhood that may struggle to see beyond his low-riding jeans and the colour of his skin.
Delivered in Robinson's clean, confident style, this looks set to be a timely and thought-provoking addition to Image's catalogue, swerving the metaphors of fantasy and sci-fi to address issues of racial division and identity head-on (albeit with a few superpowered frills).
As Robinson himself said in rallying support for the series, readers should "support the diversity you want to see on the shelf – not just hope it appears on the shelf". And if you're thinking that Power Lines isn't for you, then maybe that's a sign you should be reading it.
Jimmie Robinson (W/A) • Image Comics, $3.50
– Tom Murphy
World's Funnest
H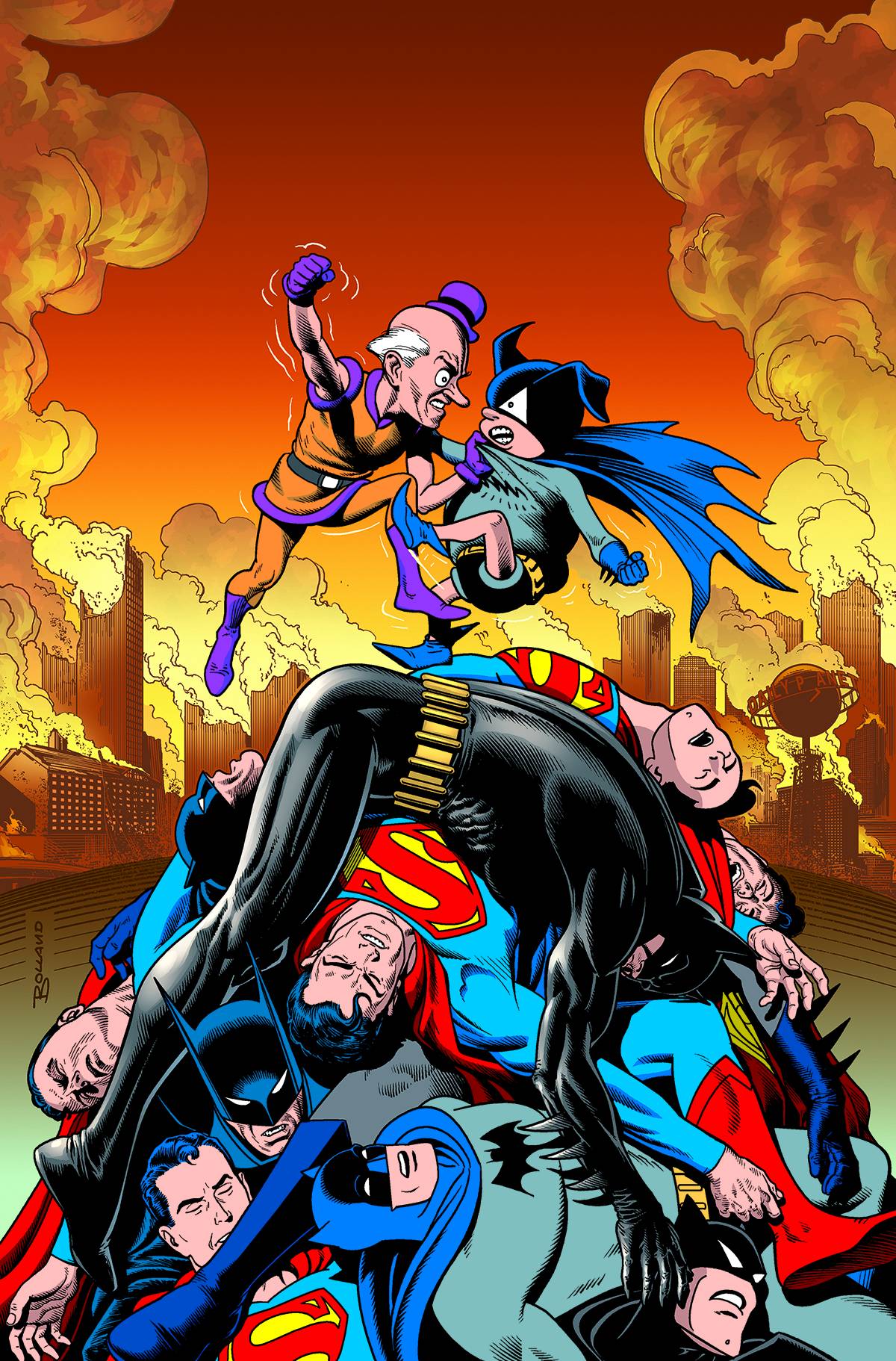 ere, the 'S' stands for "snorting milk out of your nose."
If the uniformly maligned Batman vs Superman: Dawn of Justice is any indication, DC's cinematic universe seems to be headed in a grim direction (in every sense of the word). In some other corner of the multiverse, though, studio execs are looking to World's Funnest for inspiration – and are probably better off for it.
This hefty compilation collects a menagerie of Mr. Mxyzptlk and Bat-Mite tales from DC's storied past. These inter-dimensional imps may not have the gravitas of their analogues, but they've got the upper hand when it comes to creating headaches for Earth's myriad protectors.
From early appearances by Siegel and Shuster to offbeat offerings from the likes of Evan Dorkin and David Mazzucchelli, World's Funnest is a light in the darkness for disaffected fans.
Alan Grant, Evan Dorkin, et al. (W), Joe Shuster, Frank Miller, Rafael Albuquerque, Kevin O'Neill, David Mazzucchelli (A) • DC Comics, $19.99
– Paul Mirek
Paper Girls, Volume One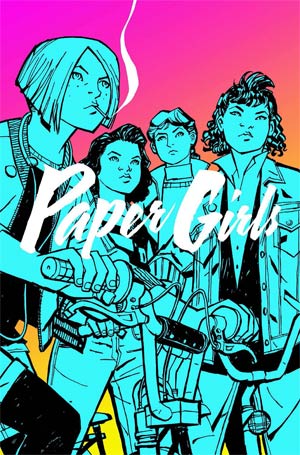 Comic book dream team Brian K. Vaughan (Private Eye) and Cliff Chiang (Wonder Woman) came together last year for one of the most anticipated and positively reviewed debuts of 2015. Although the series debuted late in the year, it still made oodles of "best of" lists thanks to its spot-on character development and brilliant visual storytelling.
The first five issues are available this week in a super-affordable collection from publisher Image Comics, who continue to blaze trails in terms of both quality and original content. Set during the late 1980s, the stellar all-female cast stumbles upon an otherworldly mystery in the aftermath of another suburban Halloween snore-fest.
Bittersweet, nostalgic, and suspenseful, this well-crafted journey of self-discovery will make you laugh, cringe, and maybe even sniffle a bit. Worth every bit of hype and then some, I'd be surprised if there wasn't a round of nominations for Paper Girls this award season.
Brian K. Vaughan (W), Cliff Chiang (A) • Image Comics, $9.99.
– Jason Wilkins
Tet

Rising-star creators Paul Allor and Paul Tucker's hard-boiled thriller set during the Vietnam War's Tet Offensive was one of the breakout series of last year. A mature, emotionally complex rumination on the repercussions of war on the human spirit, the plot follows Marine Eugene Smith as he and his lover Quang Ha dream of a life in America, far away from the conflict in Asia.
The death of a military colleague on the eve of the offensive throws a monkey wrench into their naïve daydreams of freedom, as Eugene is called in to solve the mystery. The investigation hurls Eugene and Quang into the centre of a cultural firestorm, as Saigon simmers on the brink of devastating violence.
Beautifullly crafted and resonant, Tet is an insightful work that unflinchingly examines our human heart of darkness, not only in the furious heat of conflict but long after the will to fight is lost.
Paul Allor (W), Paul Tucker (A) • IDW Publishing, $16.99.
– Jason Wilkins