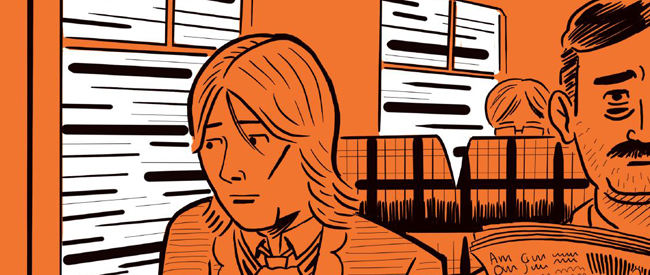 When David Bowie took his final bow (with typical panache) in 2016, cultural luminaries queued up to testify to the liberating and even life-changing inspiration he had provided. And one explosive event featured larger than most: Bowie's provocative performance of Starman on the BBC's Top of the Pops in July 1972.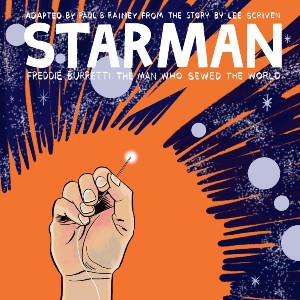 A big part of that cultural tremor was provided by Bowie's outfit – a dazzling, body-hugging jumpsuit created by designer Freddie Burretti, whose ascension from small-town frustration to pop eminence is the subject of Paul B. Rainey's new comic, Starman: Freddie Burretti – The Man Who Sewed the World (adapted from a musical written by Lee Scriven).
Burretti (born plain old Fred Burrett) came to Bowie's attention in 1971 at El Sombrero, a gay club in Kensington that the singer frequented with his wife Angie. Bowie originally recruited the poised and stylish young man to front a musical side-project he was putting together – The Arnold Corns – but before long it was Freddie's skills in design and tailoring that proved more valuable. As well as the Starman outfit, Buretti's creations included the ice blue suit Bowie wore in the promotional film for Life on Mars and the jumpsuit he sports on the iconic cover of the Ziggy Stardust album.
Rainey's version of the story focuses on the young Freddie's adolescence in the home counties town of Bletchley – 40 miles from the capital as the crow flies, but light years away from even a sniff of "Swinging London". It offers the familiar tale of a young gay man hemmed in by the social restrictions of the time and place, looking for a way out. Facing hostile bewilderment from his dad and hassle at the hands of the local oiks, he labours over his sewing machine and hangs on to his dream that "one day a mythical starman is going to take me away from all this".
After we see a vividly drawn sketch of provincial youth – boring jobs, unrequited crushes and living for the weekend – fate intervenes to give Freddie a job with a tailor in London. And as he throws himself into the capital's emerging gay scene, his charismatic flamboyance starts to draw attention…
Starman is full of the energy and spirit you'd expect from one of Paul B. Rainey's comics, although hardcore Bowie fans might find it a little oblique in its treatment of their idol: he's never named in its pages, and the costume and song from the Top of the Pops performance are fictionalised versions. Perhaps reflecting the source material and the amount of ground to be covered in a short page-count, some of the dialogue is a little on-the-nose, but the square format, recalling a seven-inch single, and the two-colour artwork are both very nice design touches.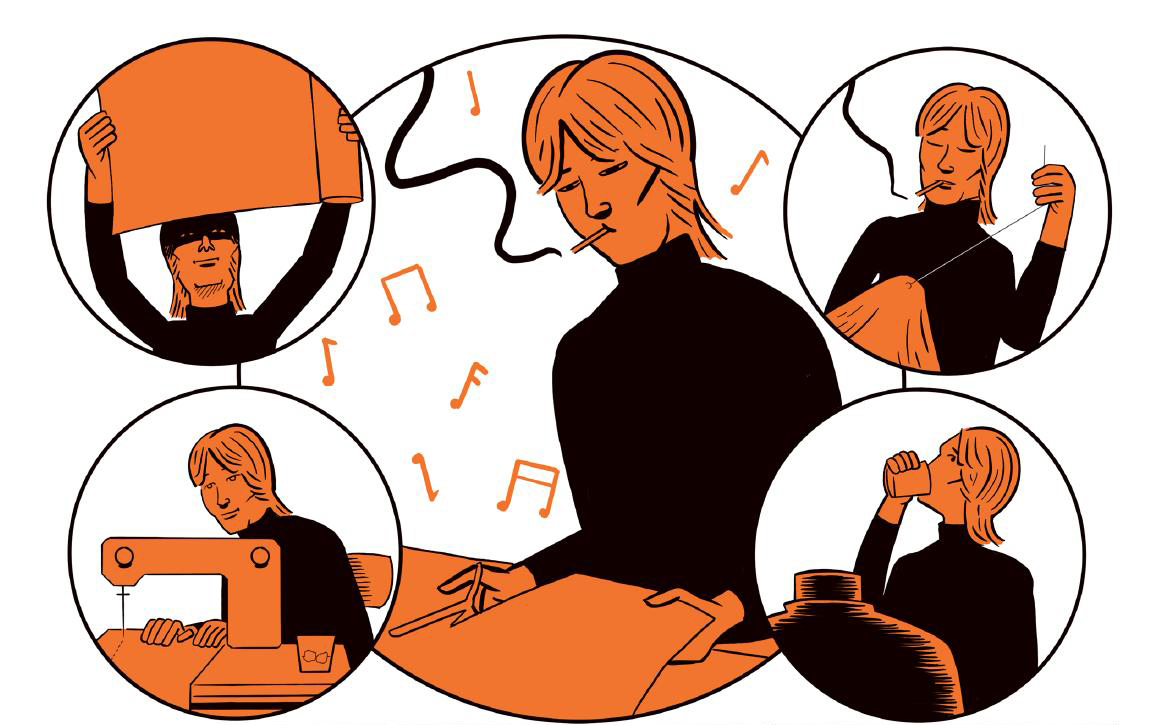 Part of Bowie's gift was an ability to connect with complementary talents who could help him to realise his vision; as he sang in Fame, "what you need you have to borrow". This is an enjoyable tribute that puts the spotlight on one of those collaborators, whose name remains a lot less well known than his work. And at its heart is a timely and encouraging notion: that wherever you are, you always have the opportunity to change your life – and the world.
Follow Paul B. Rainey on Instagram here and on Twitter here. For more on his work visit his website here. You can buy Starman: Freddie Burretti – The Man Who Sewed the World from his online store here, priced £7.00.
Review by Tom Murphy