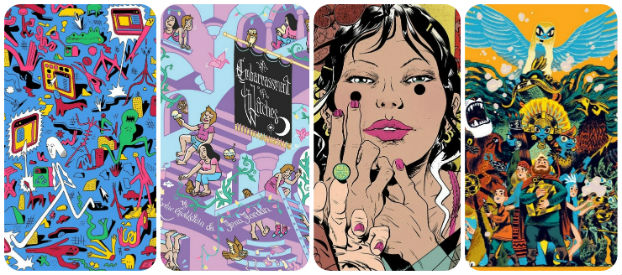 It's nearly Wednesday, and you know what that means: a fresh load of comics and graphic novels! With so many publications hitting your local comics store, comics event or digital storefront, the BF team are here to lead you through the woods with our weekly staff picks. Satisfaction guaranteed!
Comic of the Week
Familiar Face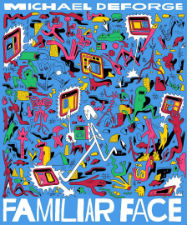 A new book by Michael DeForge is always a cause for celebration, and Familiar Face looks like a very timely and pertinent examination of how a future under surveillance capitalism might not be the utopian tomorrow they promised us yesterday.
The book's protagonist is a government employee who deals with citizens' complaints about a world that keeps shifting around them and over which they have no volition: people fail to recognise themselves in old photos; they wake up in radically altered apartments; their commuter routes vary dramatically from day to day.
For all the tattoo-friendly instant appeal of DeForge's inventive style, he has shown time and again his ability to hit the reader with insight and emotional wallop, even in the most seemingly outlandish of contexts. As technology companies plunge their roots deeper into our institutions and lives, Familiar Face examines how we define our sense of self and how we might cope when so much of our everyday life seems to be out of our control.
Michael DeForge (W/A) • Drawn & Quarterly, $21.95
– Tom Murphy
Gamayun Tales I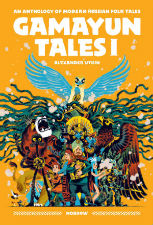 Nominated in the 2018 Broken Frontier Awards in the Best Artist category, Alexander Utkin's Gamayun Tales series (translated by Lada Morozova) has so far run to three books of what publisher Nobrow Press describe as "modern Russian folk tales". Stories with an all-ages appeal we've reviewed all editions to date at Broken Frontier describing them as work that "can be enjoyed by a younger audience as an enchanting fairy tale or appreciated by an older one for its truly gorgeous illustration and craft."
This week Nobrow release a collection of the three stories, previously published in individual hardcover volumes, in one paperback compilation. Accessibly priced at just £12.99 it gives a whole new audience of readers an opportunity to enjoy these stunningly illustrated folktales. Meet the King of the Birds, terrifying water spirits and more in this gorgeous single edition. A review overview can be read here at Broken Frontier.
Alexander Utkin (W/A), Lada Morozova (Translation) • Nobrow Press, £12.99/$16.95
– Andy Oliver
Goblin Girl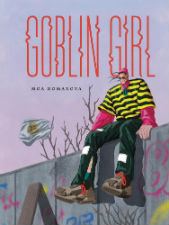 What happens when the person you thought would change your life turns out to be the opposite? Moa Romanova brings this unusual story for a Tinder generation to life, creating an interesting addition to the graphic memoir genre in the process. Translated from Swedish by Melissa Bowers, it retains the humour of the original, down to the sparkling dialogue between teenagers.
This is more than just a strange love story though. It is also a powerful commentary on our obsession with celebrity, the way we approach dating and technology, and the constant struggle to take mental health seriously. Romanova is a great artist and writer, and one to watch.
Moa Romanova (W/A) • Fantagraphics Books, $24.99
– Lindsay Pereira
100%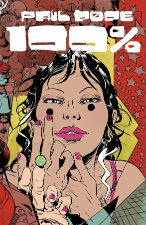 When you get to a certain age, you give up on being depressed at the number of landmark anniversary editions of books and albums that whizz by – especially when it's something that you even felt a little bit old for first time round…
This isn't quite an anniversary edition, but it's still hard to believe that it's nearly 20 years since 100%, Paul Pope's anthem for doomed youth, hit the shelves as part of Karen Berger's Vertigo line.
Following the interconnected fates of six characters in the orbit of the seedy Catshack club, Pope's vision of a near-future NYC still thrums with energy. The music blares off the page so vividly that you almost find yourself leaning towards the book to hear what the characters are saying.
Backed up by two star sidemen – legendary letterer John Workman and colourist Lee Loughridge, whose tones reinforce the book's "dirty Xerox" style – Pope remains one of comics' rock-star stylists, creating a unique and visceral environment on the page.
Paul Pope (W/A), Lee Loughridge (C), John Workman (L) • Image Comics, $24.99
– Tom Murphy
Billionaire Island #1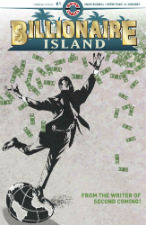 With critical hits like Prez, The Flintstones, Exit Stage Left: The Snagglepuss Chronicles and Second Coming, Mark Russell has proved himself to be the master of serial comics satire and social commentary of his generation. This week he's joined by his Flintstones collaborator Steve Pugh for the duo's much anticipated dark comedy series Billionaire Island from Ahoy Comics.
Set in a near future where the 1%'s privilege has escalated to all-new levels of obscenity this first issue introduces us to the titular getaway island where the ultra-rich can indulge their every whim. But their pasts may just be about to catch up with them. We've read an advance issue of this and can assure you it's going to get readers talking every bit as much as Second Coming. One not to miss from Ahoy Comics this week!
Mark Russell (W), Steve Pugh (A), Chris Chuckry (C), Rob Steen (L) • Ahoy Comics, $3.99
– Andy Oliver
Join the Future #1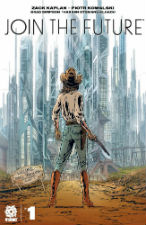 From our advance review here:
If you like science fiction and also westerns you might like to think about how combining the tropes of these two genres is a little bit like some of the contradictions inherent in current American culture; technology will save us, nothing can save us, we have to save ourselves.
Join the Future has everything you need for a joyful high-concept science fiction western epic. It's too early of course, in the first issue, to know whether these ingredients will ultimately be handled in an interesting way but there's certainly some thoughtful treatment of American cultural tropes, a protagonist with both grit and vulnerability, and more than enough implied intrigue to explore. I would read this comic for the visuals alone in all honesty, so I'm quite happy to ride along to see if the story will live up to its potential too.
Zack Kaplan (W), Piotr Kowalski (A), Brad Simpson (C), Hassan Otsmane-Elhaou (L) • Aftershock, $3.99
– Jenny Robins
King of Nowhere #1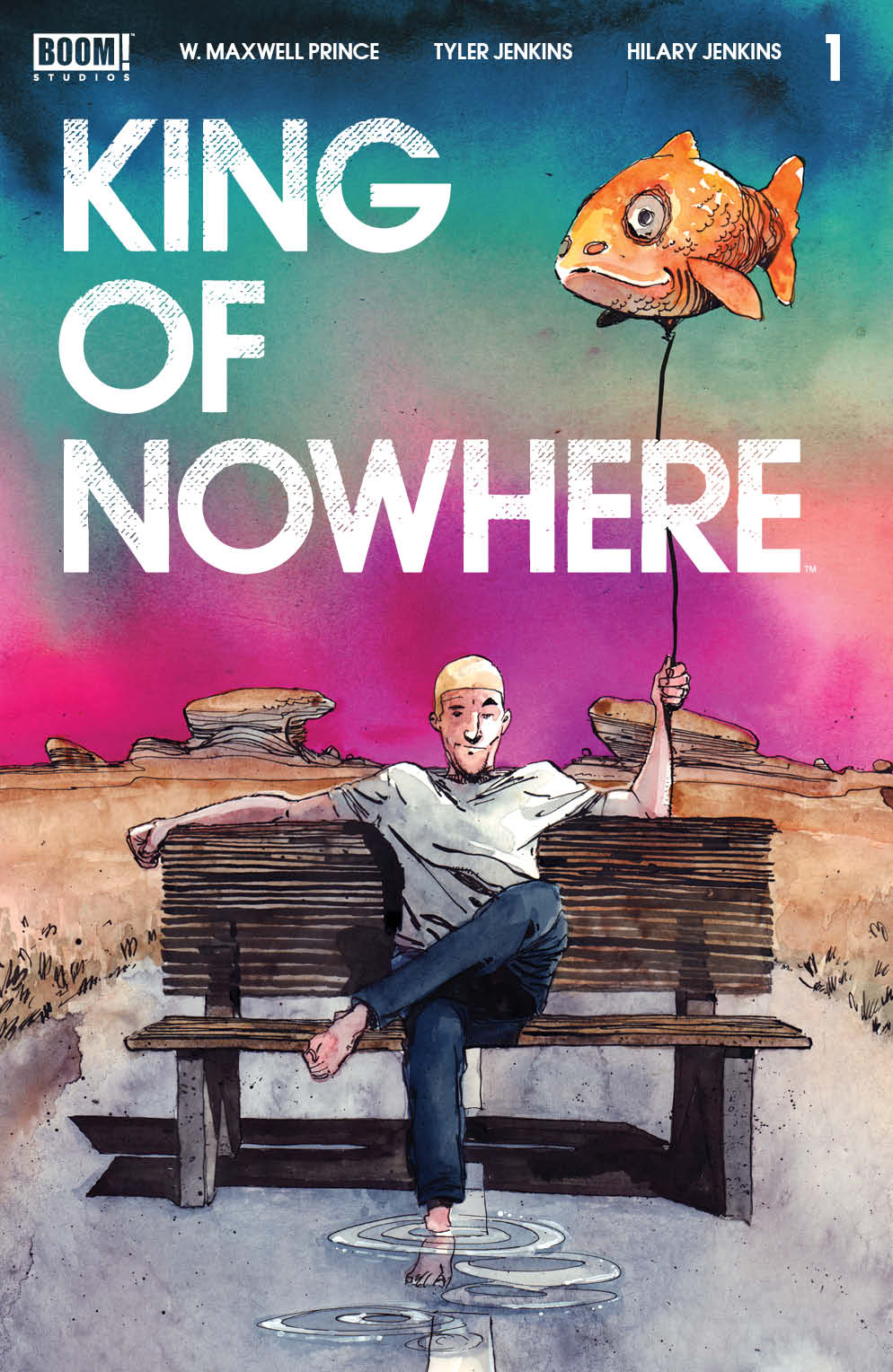 Reprobate alcoholic Denis wakes up on the fringe of a mysterious village called Nowhere with the clothes on his back and none of his memories. The strange little town is home to a community of misfit, deformed, and slightly abnormal mutants. When his memories gradually surface, the trippy images of his past overwhelm the present, and what seemed like simple bad trip escalates into an edgy drama of mistaken identities and small-town conspiracies.
Writer W. Maxwell Prince (Ice Cream Man) and artist Tyler Jenkins (Grass Kings, Black Badge) serve up a surreal dreamscape—that just might be real—in King of Nowhere #1. Prince's tale deposits us somewhere just outside of reality, like an episode of Twilight Zone on steroids while Jenkins' kaleidoscopic art snaps Denis from this trippy image to that weird scene with alarming fluidity that draws you in and will likely keep you reading for the entire five-issue run.
W. Maxwell Prince (W), Tyler Jenkins (A), Hilary Jenkins (C) • BOOM! Studios, $3.99
-Karen O'Brien
An Embarrassment of Witches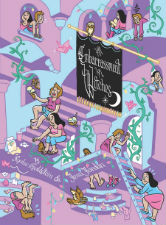 Merging the fantastic and the everyday in fiction can often, perhaps ironically, accentuate the very human struggles of a story's protagonists all the more. An Embarrassment of Witches is set in a world like our own but one where magic is very much a part of the social fabric.
Following friends Rory and Angela as they enter the wider world post-university ("What do you do with a B.A. in Communications and a minor in Southeast Asian Spellcraft?") webcomic creative faves Sophie Goldstein and Jenn Jordan's story of awkward social interactions and family dramas looks to be a sure bet for anyone looking for solid escapist fare this week.
Sophie Goldstein & Jenn Jordan (W), Sophie Goldstein (A) • Top Shelf Productions/IDW Publishing, $19.99
– Andy Oliver
Strange Adventures #1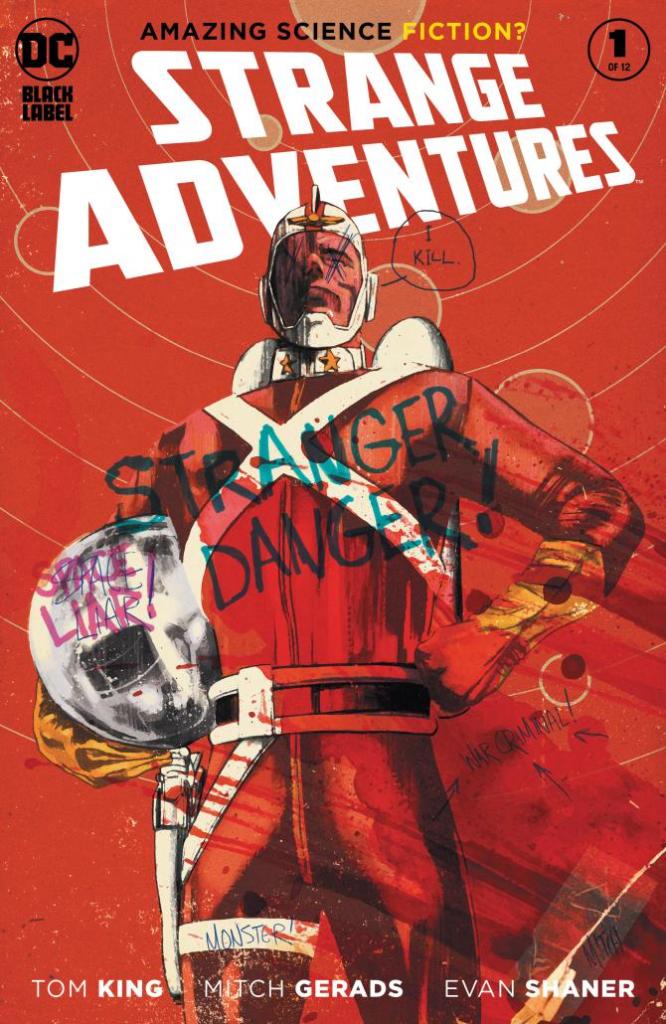 Without a doubt, the year's most anticipated mainstream release is Strange Adventures #1, which hits the shelves this week. The book reunites the Mister Miracle creative team of writer Tom King and artist Mitch Gerads, and adds artist Evan Shaner to the team for one of the coolest collaborations in comics. Shaner's clean, vintage style and Gerads' lovingly lived-in modernism are a gorgeous combination that will redefine 1950s pulp hero Adam Strange.
There's a difference between the stories we tell ourselves and the stories we tell the world, and Tom King is going to explore the space between in this ambitious 12-issue series. King is writing Adam Strange as a character at a crossroads—is he or isn't he a hero? After leading Rann to victory in a planetary war, Strange and his wife, Alanna, retire to Earth, but his actions during the war are called into question and threaten the entire DC Universe. King is going to explore arguments for and against the hero status and the uncomfortable possibility that his protagonist isn't a reliable narrator of his own life's story.
Tom King (W), Mitch Gerads and Evan Shaner (A) • DC Comics/Black Label, $4.99
-Karen O'Brien