London-based Japanese illustrator Takayo Akiyama is one of those mainstays of the UK small press scene who we really should have featured far more on Broken Frontier over the years. Her Awesome and Possum series of self-published comics are based on the very real members of her band (check out a rather cool animation below) and each issue to date has been themed around a specific subject area.
The most recent edition, Japan According to Awesome & Possum, sees Possum (her on-page stand-in) winning a trip to Japan and preparing her band mates for the holiday of a lifetime. This anthropomorphised cast of characters allows Akiyama to take one step back from reality and provide the various players a more overtly humorous visual appeal; their personality traits given a more immediately representational life.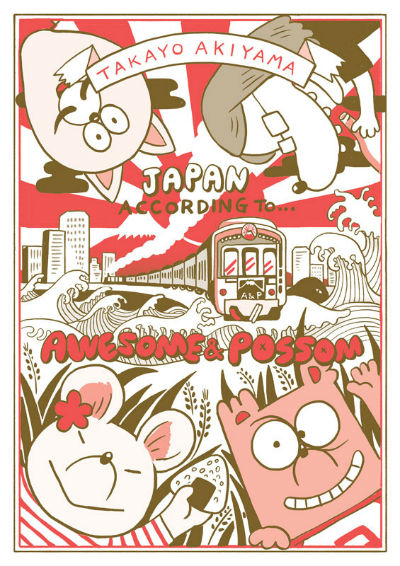 Japan According to Awesome & Possum acts as travelogue and graphic guide book for visiting Japan. It's full of fun top tips and is almost an informal instructional manual in comics and illustrated form to customs, quirks and differences that may be unfamiliar to the inexperienced traveller. In that sense it's something of a genial walkthrough of everyday cultural divergences that are initially seemingly trivial but are actually significant in terms of everyday practicalities.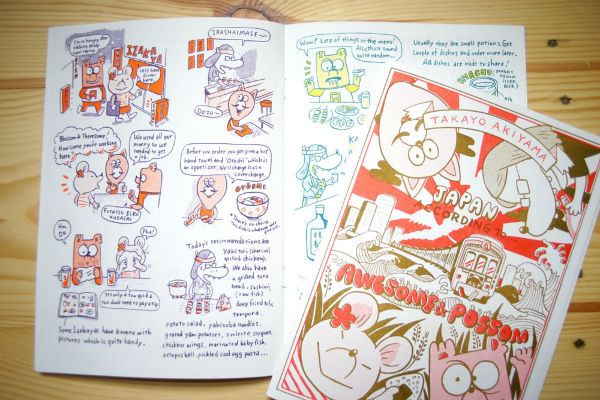 Presented in a kind of hybrid diary comics/scrapbook style we're given thoughts on dealing with the weather, commuting, checkout etiquette and terrifying toilet differences! We also observe the gang on their travels as they visit arcades, navigate restaurants and visit the coolest retail outlets.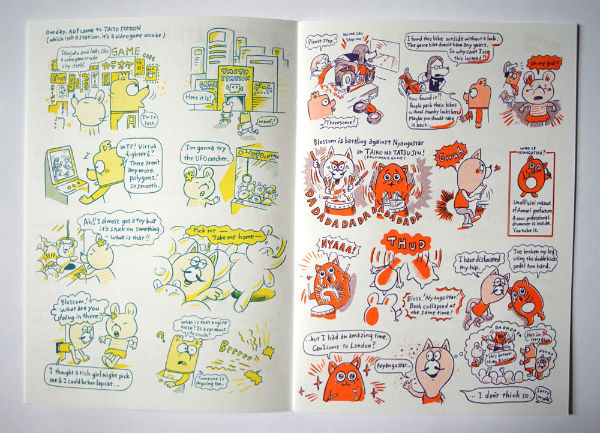 Akiyama's lively, amiable and animated art style is an absolute joy throughout. Described as "a partially true story" Japan According to Awesome & Possum allows some presumed artistic license but regardless of your future travel plans this is such an uplifting read that it doesn't matter whether you never visit Japan in your entire life. Takayo Akiyama is such a likeable narrative host that this short comic remains a delight in itself regardless of your travel plans!
Visit Takayo Akiyama's website here and online store here. Follow Takayo on Twitter here.
Review by Andy Oliver
Takayo Akiyama will be a guest artist at this month's Gosh! Comics and Broken Frontier Drink and Draw on Thursday February 27th.