Returning to the digital aisles of the ShortBox Comics Fair today and we have Elizabeth Lander's graphic memoir The Deep End; a comic that sits somewhere in that broad definition of "coming-of-age" story. Except in this case the difference is that the end of childhood innocence comes far, far earlier than it should do in this story's dark and unsettling conclusion.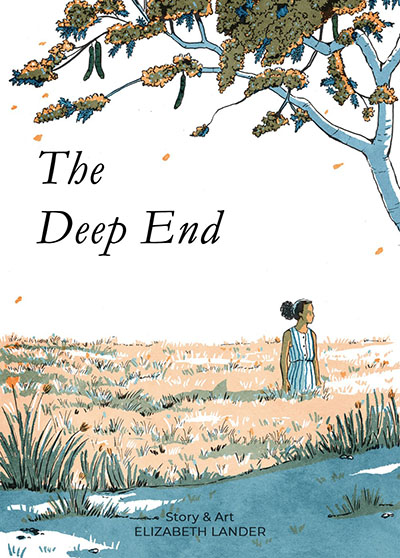 Lander's account of life in her first ten years living at the hotel complex run by her father and her uncle begins as a story of a younger child separated by circumstance from her peers and forced to make her own entertainment. Her only friendships are the brief acquaintances of the children of the hotel's guests and the offspring of its workers.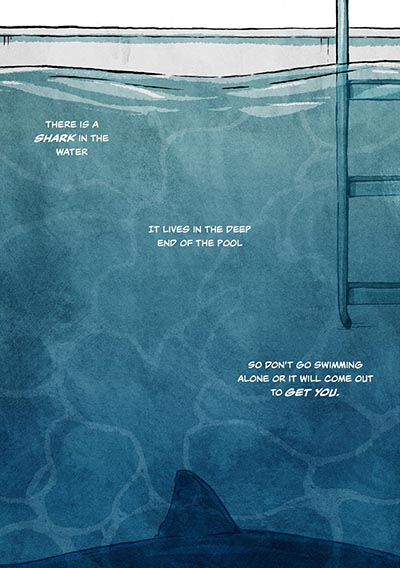 Forced to make her own entertainment we observe as she interacts with the local wildlife (wary of a group of white feral cates and avoiding the crabs and toads that come out at night); playing between the drying hotel bedsheets; or treasuring the special moments she shares with her father. Throughout all of these escapades though we are aware of her fear of the hotel's defining feature – its swimming pool – and the imaginary shark she believes lies in its waters. A fear that we will return to as its origin becomes clearer by story's end.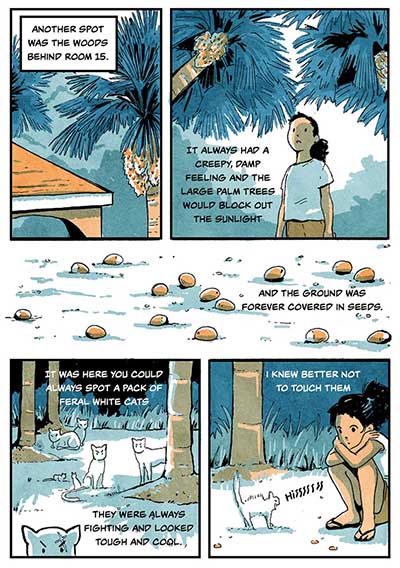 Lander creates an evocative feeling of childhood wonder at the world here, allowing us to appreciate this distinctive life by creating such a defined sense of environment. It's a reminder of that strange lucidity with which we feel we recall our earliest memories whether they are entirely accurate or not, and how familiar sensations like smell or texture can instantly transport us back to those years. Lander's selective use of colour also gives the story a subdued, almost sepia quality that underlines its retrospective atmosphere.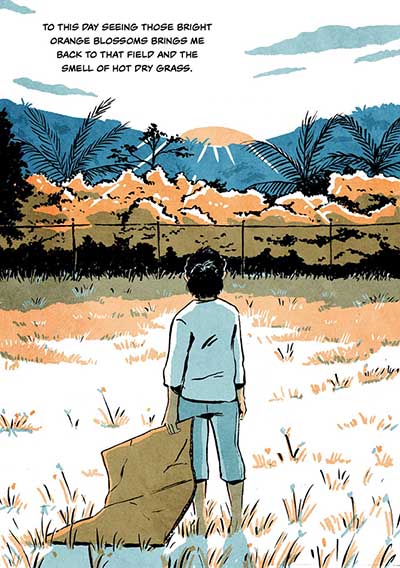 When the finale arrives it's as affecting for what is left unsaid as much as for what we infer from it. Fine work from another artist whose practice I was unaware of before this year's ShortBox Comics Fair.
Elizabeth Lander (W/A) • ShortBox Comics Fair, £4.00
Review by Andy Oliver