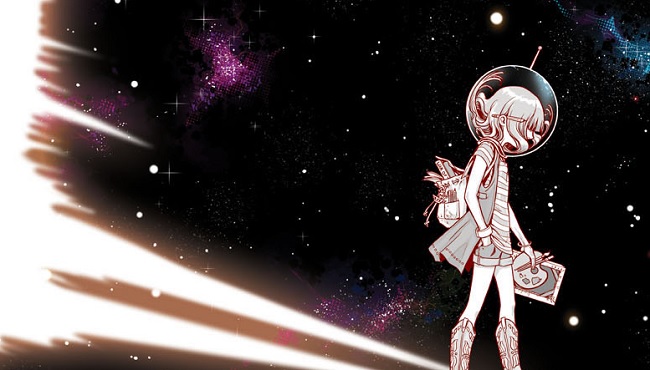 From an obscure horror webcomic, to a massively successful crowdfunding campaign, to a forthcoming graphic novel starring one of the most beloved children's characters of all time – in the space of just a few years, Renae de Liz has proven herself a truly prolific creator. With a powerfully unique visual style and an obvious knack for gathering attention and fans, she has made herself nothing short of a true creative power in the world of independent comics.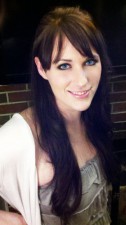 Renae's acquaintance with comics started in early childhood. Growing up with books like Betty & Veronica, Renae later developed a love for the work of artists like J. Scott Campbell and Michael Turner, and admired the emotional qualities of manga art. "I remember when I was an early teen, comparing my art with them and just feeling terrible about my work, thinking I could never go anywhere or be as good as these artists."
Despite her own self-doubts, Renae got her start as a comics artist in the early 2000s. She was among the first to contribute to Dirk Manning's Nightmare World, a highly underrated and unorthodox horror-themed webcomic series that was later reprinted under Image's Shadowline imprint. Other work followed, including a title called Rogue Angel from IDW in 2006 and a one-off issue of Sonic the Hedgehog.
De Liz's art is fluid and vibrant, simultaneously combining a thorough, but not slavish, attention to detail with an emotionally expressive quality at times reminiscent of Michael Turner. "If you were to divide comic art into two major style types," Renae told me, "you could say one half is emotional (focuses on expressions, body language, and simple lines; i.e., manga, many indie styles), and the other is based on technical precision (focuses on perfect anatomy, and much more detailed; i.e., Marvel/DC styles). I try to apply what I feel are the strengths of both styles."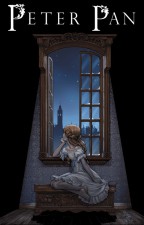 This synthesis of styles, fusing action, feeling, and characters' distinctive personalities in equal measure, is apparent from her earliest work through to more recent releases. In 2010 she illustrated, along with her husband Ray, an adaptation of Peter S. Beagle's children's book The Last Unicorn. A miniseries based on the Anne Rice novel Servant of the Bones soon followed, and the couple are now working on Peter Pan, due for release later this year. Even outside the indie community, Renae has garnered recognition from the Big Two, contributing to DC's Fairest: In All the Land hardcover graphic novel.
Not only has Renae set herself apart from others by the quality of her work, but also by her ability to bring other together as part of her creative endeavors. In 2011 she masterminded the highly successful graphic novel Womanthology: Heroic. The title was funded through the online crowdfunding platform Kickstarter, and attracted the support of A-list creators including Gail Simone, Neil Gaiman, Fiona Staples, and Jim Lee. The success of the Heroic Kickstarter led to the launch of Womanthology: Space, a limited series anthology from publisher IDW.
"During the 'comics boom' of the '90s," Renae says, "a lot of women and girls became interested in comics for the first time. I was one of those kids. Now many of those girls, like me, are grown and practiced enough to take their love of creating comics to a professional level." In a relatively short period of time, de Liz has become one of the fastest rising professionals in independent comics, and that reason alone, to say nothing of the talent evident on every page of her work, makes her a creator well worth watching in the months and years to come.
For more on the work of Renae de Liz visit her website here.