Press Release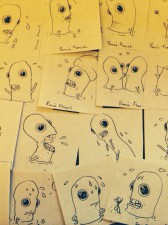 Yam Books is excited to be returning to Brooklyn, NYC this weekend to exhibit at the new comics show, Comic Arts Brooklyn (CAB). The show marks the East Coast debut of our newest release, 
"Hagelbarger and That Nightmare Goat"
 by the one and only Renee French
. Renee is offering a limited edition hand-drawn secret map print of Hagelbarger's Hood, each signed with a unique drawing by Renee. Get one FREE at the show with a purchase of Hagelbarger and That Nightmare Goat. These secret maps are not available in stores, so get them with the book while supplies last at the show!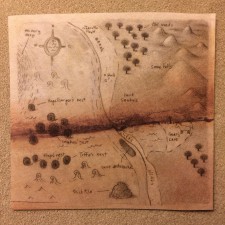 So please pay a visit to Yam Books at the show, won't you! I will be there with all the Yam Books titles, including 
Sky in Stereo #2
, one of our 2013 releases and the latest great installment by the ever so talented, Sacha Mardou!
Yay for comics and yay for Brooklynnn!