Kicking off the week with this 'A View from the Frontier' update is about giving our audience a look at the behind-the-scenes, off-the-site world of Broken Frontier. After all, BF's activities in promoting top comics work – and the creators that produce it – goes far beyond the confines of our online environment. We also make regular convention and festival appearances, chair and sit on panels, have been involved in presentations and talks, co-organise the UK's Small Press Day and, of course, co-host events like the Gosh! Comics and Broken Frontier Drink and Draw.
What you may not be aware of is that we also record a lot of that activity via our social media feeds on Instagram, Twitter and Facebook, including visual content that you won't necessarily see on the site at any given time. So today I want to take the opportunity to remind you all of where else online you can keep up-to-date with Broken Frontier out and about in the "real world".
Instagram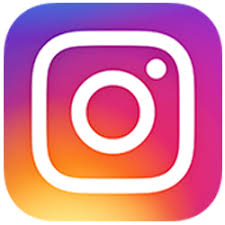 Our Instagram account is used primarily as a visual archive of our attendance at comics-related events along with continuing our mission of championing the work of exciting new voices in comics. Below you can see examples of the kind of images we post there from some of the recent launches, festivals and exhibitions we've attended like ELCAF, the 'Beauty of Being British Asian' show, the 2017 Broken Frontier Small Press Yearbook launch night at Gosh! Comics and 'The Inking Woman' exhibition at the Cartoon Museum.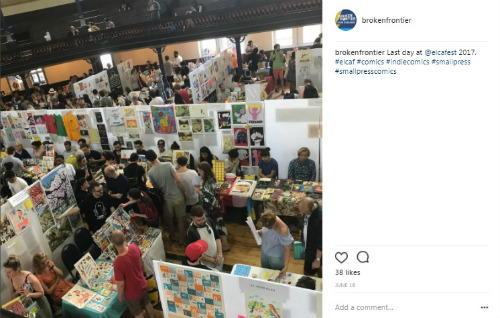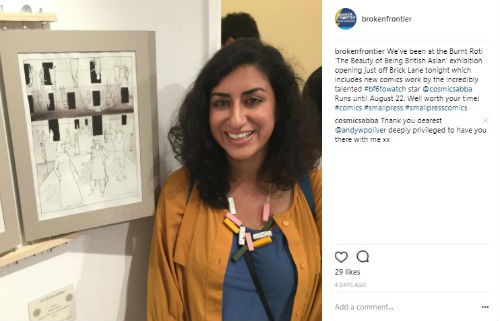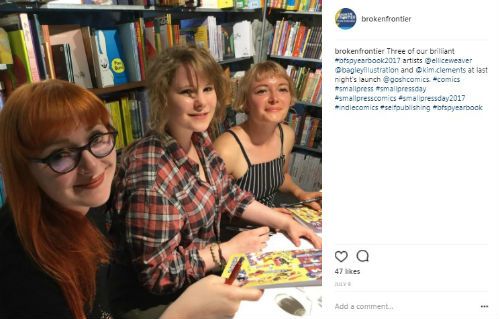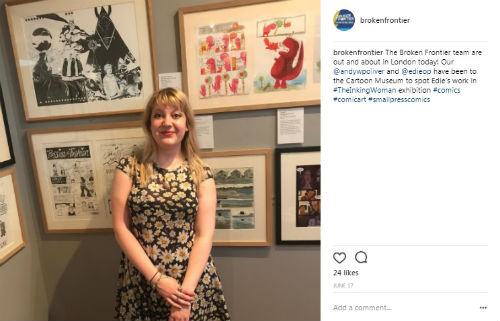 Twitter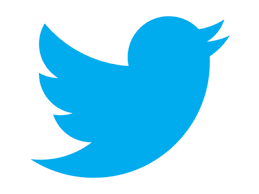 We use Twitter primarily to publicise links to Broken Frontier reviews, interviews and features but we also post images from events we attend there and retweet the work of creators from our various 'Six to Watch' initiatives alongside any other tweets of interest from creators, publishers and institutions.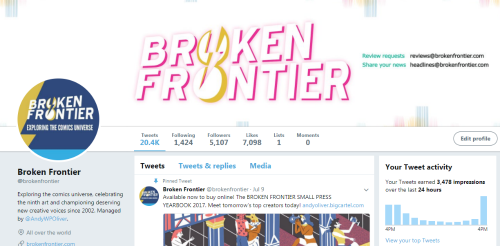 Facebook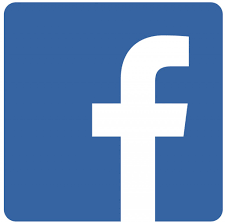 Liking our Facebook page means that links to Broken Frontier coverage will also appear in your FB feed ensuring a much smaller possibility of missing out on BF articles.

Follow the Broken Frontier team on Twitter
If there's a BF team member with a particular "voice" you enjoy then don't forget that links to our crew's Twitter accounts are all on the Broken Frontier Staff Page here.
And one final note about social media. As much as we love interacting with our readers on all the various platforms we participate on we do ask that review and other coverage requests are sent to us via e-mail rather than Direct Messages on Facebook and Twitter. It's a safer method of communication and one that helps us keep everything in order in one place. We can never guarantee replies to everyone because of the hundreds of e-mails we get every week but you're far more likely to get our attention that way than by messaging us. E-mail addresses for Broken Frontier can be found here.
If you want to speak to us in the flesh we'll be publishing a list of conventions and festivals BF staff will be attending in the Autumn across the UK and the US in next week's 'A View from the Frontier'…
– Andy Oliver, Broken Frontier Editor-in-Chief, August 21st, 2017
For regular updates on all things small press and Broken Frontier follow Andy Oliver on Twitter here.