The original thinking behind 'A View from the Frontier' as our regular start to the week was twofold. Firstly it would provide a direct point of contact between ourselves and our readership, giving us an opportunity to talk a little about the behind-the-scenes activity at BF and to document our involvement in the wider comics community outside of the site. And secondly it would provide a platform for myself and the team to talk about wider issues in the comics world that pertained to the Broken Frontier coverage philosophy.
For something that is, essentially, rather insular and inwards-looking then, I've been consistently surprised at how popular this brief Monday morning spot of bloggery has been over the last two and a half months. Last week's 'A View from the Frontier', putting forward the case that the British comics industry never really died, for example, was our most read piece by some distance. It even spawned a blog follow-up or two elsewhere including this excellent piece by respected UK creator and Brit comics authority Lew Stringer.
(If you want to find out more about the British comics scene then you can't go wrong with Lew's blog and with another friend of the site John Freeman's Down the Tubes. Both are excellent resources you should be checking out every day.)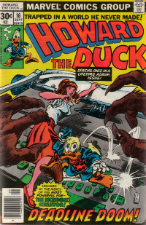 That said, this week I'm having a Gerber-ian episode of multiple deadline crises. Small Press Day is coming and there's work to be done in making #SmallPressDay2017 an even more triumphant event than 2016; we have a Yearbook to get published and announcements to make about its launch; there's our very special Myriad Editions Week here at Broken Frontier next week to prepare for; and there's also a number of unannounced projects we're working on here at Broken Frontier Towers that are very exciting but we can't quite talk about yet.
So, this week I'm going to use this space to give you another sneak look at that upcoming BF Yearbook. Check out below for some beautiful art from our 2016 Broken Frontier Breakout Talent Award winner Rozi Hathaway and our very own BF Contributing Writer, British Comic Awards-nominated EdieOP.
When 'A View from the Frontier' returns in seven days we'll be kicking off BF's week-long celebration of British publisher Myriad Editions…
– Andy Oliver, Broken Frontier Editor-in-Chief, April 17th, 2017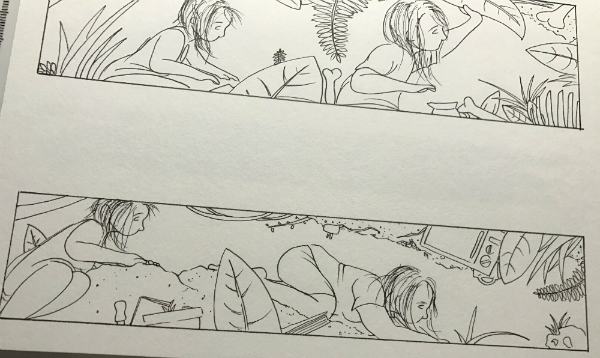 You can see more of Rozi's Yearbook work on her blog here…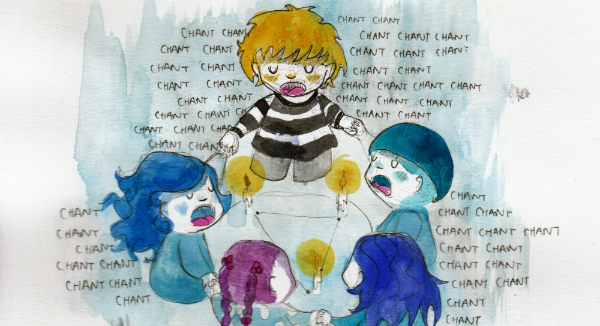 More of the 'Sunny Side of Sinister' from EdieOP… 
This week's 'Andy Oliver cartoon' is by Karrie Fransman. Karrie is a two-time Broken Frontier Award-winning graphic novelist whose most recent book was Death of the Artist from Jonathan Cape. Her work can also current be seen in the Medieval Comics exhibition at London's Orbital Comics. You can visit her site here and follow her on Twitter here. 
For regular updates on all things small press and Broken Frontier follow Andy Oliver on Twitter here.