Something a little different this week for 'A View from the Frontier' as Broken Frontier staffers who were at the fourth Safari Festival this past weekend give their thoughts on another highly successful event in East London. All thanks to the team at Breakdown Press!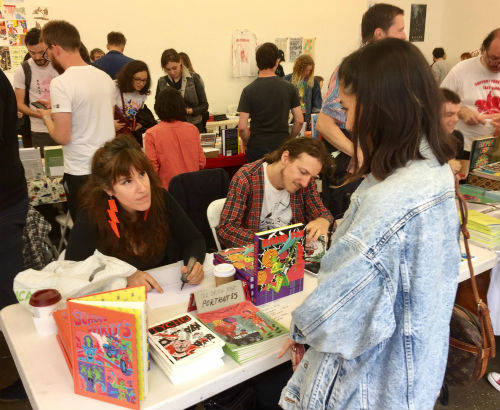 Ally Russell writes… I've been attending Safari Festival for a number of years now in both roles of punter and exhibitor. It's always an annual highlight in the comics calendar, however in terms of overall quality and my individual purchases, this year's might just have been my favourite Safari yet – and never before had I spent all of my money in so short a space of time!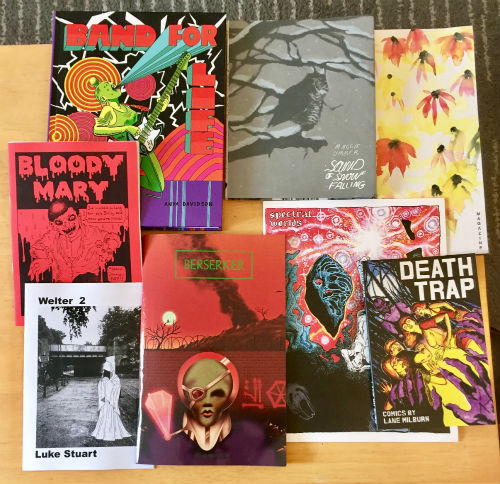 There's always a great sense of community at the event, largely thanks to Tom and Simon at Breakdown making all feel welcome, plus the diversity of the artists and their output. Among many familiar faces (the likes of mainstays Decadence Comics, Famicon Express and Landfill Editions were well represented as usual) this year saw a number of exciting Safari firsts including stateside superstars Anya Davidson and Lane Milburn, Charles Forsman, 2dcloud and Black Hook Press.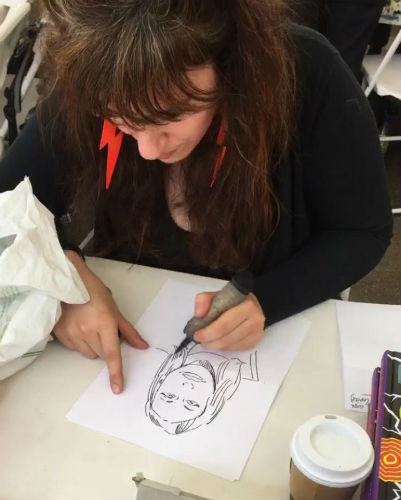 My top moments of the day were having my portrait drawn by Anya Davidson and getting my hands on issue #1 of Breakdown Press's glorious, other-worldly new anthology Berserker ft. Robert Beatty, Lando, Alexander Tucker and many more. Grab your copy before they run out!
Andy Oliver writes… In a general sense I'm not sure what more I can say about the vitality of Safari that I didn't say in the run-up to the festival. It remains one of the most important events in the year not just in terms of the boundary-pushing work on offer but also because of the stellar line-up of indie talent that it attracts.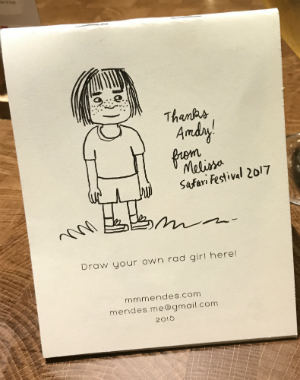 In that regard this year I got to meet folks like Raighne Hogan from Minneapolis-based publisher 2dcloud (whose books we've been covering for many years at BF) for the first time, as well as Anya Davidson, Lane Milburn and Charles Forsman. And, while fannish moments are rare when you've been involved with something like BF for as long as I have, Melissa Mendes signing and sketching in my Rad Girls calendar was certainly one of the highlights of my 2017 in comics…
Every so often I see Safari and festivals like it being referred to in terms of the esoteric, the hipster-ish or the obscure. And they shouldn't be. The comics on offer at Safari every year aren't niche or introspective – rather, they represent the true potential of the form. Work that resonates with a wider audience, work that exploits the full possibilities of the medium and work that reminds us that we're still only scratching the surface in exploring what comics as a storytelling or communicative device can do.
If you didn't make it to Safari this year make sure it's pencilled in for 2018. There's two weeks worth of Broken Frontier coverage on the site to underline just what you missed if you didn't…
– Ally Russell and Andy Oliver, August 14th, 2017
You can follow Ally Russell on Twitter here and Andy Oliver here.