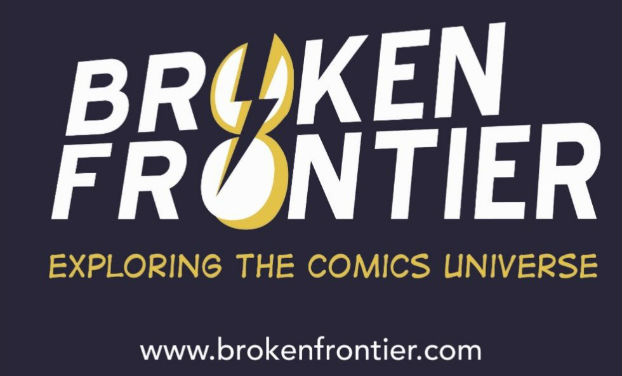 The end of the year means we start thinking about two of the pivotal points of our annual calendar here at Broken Frontier – the Broken Frontier Awards and our next intake of 'Six Small Press Creators to Watch'. Both are announced in early 2018, though you can look for the shortlists and your opportunity to vote in the public ballot for our awards in the next few weeks.
A new year, though, also means we'll be looking to bring new team members on board so this seems a perfect opportunity to bring to your attention our 'Join Us' page on the site. To give you an idea of the style and quality of writing we're looking for we've tagged four reviews here by our four most recent recruits to the site – Ally Russell, EdieOP, Jenny Robins and Tom Baker. That's the level of writing to aspire to!
Check out that 'Join Us' page and, if you think you would be a good fit for the BF ethos, then follow the application process there. A couple of things to note, though: firstly please make sure to send a sample of writing about comics when you apply. We need to see that you can analyse the structure of the medium, understand its particular language and can discuss the mechanics of the form. Your writing in other areas may well be excellent but it's your ability to critique sequential art that we want to see.
Secondly we're not looking for people to write about super-heroes. There are plenty of other sites doing that and doing that very well. We occasionally dip our toes into the capes and costumes pool but it's not our focus as a site. At the moment we're specifically looking for contributors to cover US serial comics (Image, Dark Horse, IDW, BOOM! Studios, etc.), original graphic novels (Fantagraphics, SelfMadeHero, Nobrow, Drawn & Quarterly and so on) and the wider worlds of indie and alt comics.
Finally, please be aware before you start planning your application that like many small comics-related sites there's no remuneration involved. BF is a small collective of enthusiasts and comics activists not a commercial concern.
We look forward to hearing from any potential new Frontierspeople! Don't forget that 'Join Us' page is here.
– Andy Oliver, Broken Frontier Editor-in-Chief, November 20th, 2017
For regular updates on all things small press and Broken Frontier follow Andy Oliver on Twitter here.