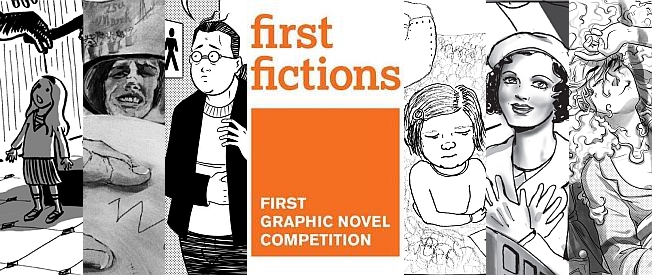 Myriad Editions is delighted to announce the shortlist for their First Graphic Novel Competition 2014, revealed today to coincide with the first week of Comics Unmasked, the UK's largest-ever exhibition of British comics at the British Library.
The biennial competition offers the winner the chance to develop their work with Myriad Editions with a view to contract and publication. The competition is open to all cartoonists, writers and artists who have not previously had a full-length graphic work published professionally. The winner will be offered an additional prize of a week-long author's retreat in a studio in France.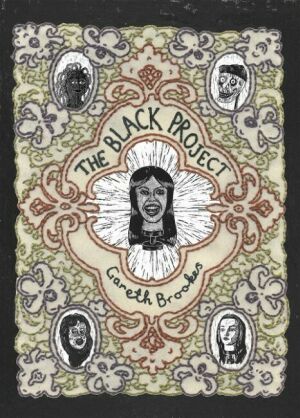 This year, the prize is judged by novelist Meg Rosoff, critic and blogger (and Broken Frontier's own) Andy Oliver, cartoonists Woodrow Phoenix and Nicola Streeten (who both have exhibits in the show) and Myriad Creative Director, Corinne Pearlman. It continues the Brighton-based independent publisher's mission to spot and nurture debut authors. Entrants were asked for 15-30 pages of a graphic work-in-progress, fiction or nonfiction, with or without words.
Corinne Pearlman says: "The shortlist is an amazing reflection of what's happening right now in graphic novels: four of the works are graphic memoir and two are fiction; five are by women; three involve health issues."
The winner will be revealed on 23 May at The British Library, at an event chaired by guest curator Paul Gravett as part of the Comics Unmasked exhibition.
Adrian Edwards, exhibition curator and head of the British Library's Printed Historical Sources, says: "We're delighted to be hosting this award for a newcomer to British comics. At the heart of this exhibition is a mission to encourage new creators and new audiences for this very old form."
The shortlisted entrants are:
Henny BEAUMONT Hole in the Heart
Francesca CASSAVETTI Panic Attacks
Wallis EATES Mumoirs
Jessica MARTIN Elsie Harris Picture Palace
Jade SARSON For the Love of God, Marie
Robert WELLS Sack, Crack & Back (& Brain)
For images of the shortlisted entries visit www.MyriadEditions.com/first-fictions-competition2014
For tickets and details of the First Graphic Novel Award event on 23 May 6.30-8.00pm visit http://www.bl.uk/whatson/exhibitions/comics-unmasked/events/event159842.html
 Image above right from the cover of The Black Project by Gareth Brookes, the winner of the 2012 First Graphic Novel Competition.