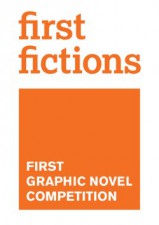 Myriad Editions have announced the longlist for the second First Graphic Novel Competition – their biennial competition for first time graphic novelists. Sixteen creators have been selected by the competition judges who include Myriad's Creative Director Corinne Pearlman, novelist Meg Rosoff (How I Live Now), graphic novelists Woodrow Phoenix (Rumble Strip) and Nicola Streeten (Billy, Me & You), and Broken Frontier's Managing Editor and 'Small Pressganged' columnist Andy Oliver.
The winner of the inaugural award was Gareth Brookes whose entry The Black Project also won Broken Frontier's Best Original Graphic Novel Category in our own 2013 Awards. Of the other 2012 shortlisted works Hannah Eaton's Naming Monsters has also been published by Myriad, with The Bad Doctor by Ian Williams and The Facts of Life by Paula Knight coming later this year.
2012 shortlisted entries that went on to be published by Myriad
The shortlist for 2014 will be announced in May with the winner revealed at a special event to be held at the British Library on May 23rd as part of the Comics Unmasked exhibition programme. Those longlisted creators are listed below. For further details, including images of the entries, visit the Myriad Editions site here.
Francesca Cassavetti – Panic Attacks
Mandy Assin – Distorted Lines
Graham Johnstone – Curse of the Yellow Book
Jade Sarson – For the Love of God, Marie
Sam Ballard – Winter Solace
Jessica Martin – Elsie Harris Picture Palace
Ellen Montelius – Auto Defrost
Massimo Fenati – Astrophobia
Mike Medaglia – Now & Zen
Henny Beaumont – Hole in the Heart
Jaime Huxtable and Mark Pembrey – Better Beasts
Emma Ahlqvist – Hole
Robert Wells – Sack, Crack & Back (& Brain)
Anna af Hallstrom – Noughts and Crosses
Wallis Eates – Mumoirs
Denise Dorrance – Baggage