SelfMadeHero have announced three new releases for the Autumn, all of which look to be top picks in the next few months. We've covered quite a number of books from SelfMadeHero in 2020 so if you're unfamiliar with their output and want to check out some of their previous releases before looking at their new slate of books you can do so here.
SelfMadeHero is preparing for the autumn with three distinctly different new titles that variously celebrate working-class solidarity in early 20th-century Britain, the experience of coming out and learning to be true to yourself later on in life, and the inspirational achievements of a multi-gold-medal-winning Olympic legend.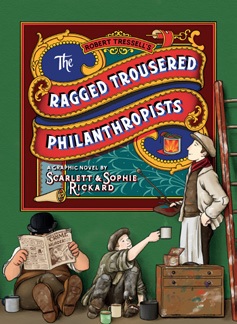 THE RAGGED TROUSERED PHILANTHROPISTS
[Fiction / Adaptation/ Paperback, 352 pages. RRP £14.99]
Authors: Scarlett and Sophie Rickard
Adapted from novel by Robert Tressell
Adapted from Robert Tressell's 1914 socialist novel about English working-class life, this compelling picture of socio-economic life in early 20th-century Britain remains acutely relevant today. This faithful, fully researched, and beautiful full colour adaptation of Tressell's enduring novel relates the journey to political enlightenment of its hero, the journeyman housepainter Frank Owen, and his persuasive conviction that capitalism is the true source of the poverty that he and his fellow workers are forced to endure. Scarlett and Sophie Rickard's graphic adaptation is a work of art about work.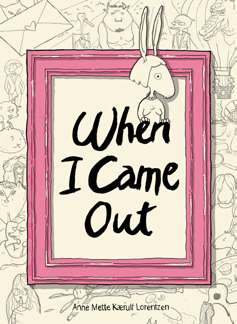 WHEN I CAME OUT
[Autobiography / LGBTQ+ / Paperback, 144 pages. RRP £14.99]
Author: Anne Mette Kærulf Lorentzen
A brave and beautiful story of coming out in middle age. Forty-something Louise is married to Peter, with whom she has four children. They live in a big house, and on paper everything looks fantastic. But Louise has a secret that she barely dares to admit to herself: a burning desire for women. When I Came Out is the story of a woman learning to be true to herself. From first-time creator Anne Mette Kærulf Lorentzen, this bold and elaborate piece of autobiographical work addresses, with poignant wit and humour, the personal anxieties surrounding the identity of sexuality.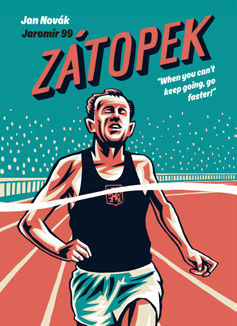 ZÁTOPEK: "When you can't keep going, go faster!"
[Biography / Sport / Hardback, 200 pages, RRP £14.99]
Authors: Jan Novák and Jaromír 99
Emil Zátopek is arguably the greatest Olympic champion of all time. The Czech runner's three gold medals at the 1952 Helsinki Summer Olympics, for the 5,000m, 10,000m and marathon made him a national hero, but as a public figure, outspoken and unafraid to take a stand, he was equally impressive. In Zátopek, author Jan Novák and artist Jaromír 99 (Alois Nebel) trace the extraordinary life and times of the great Olympian, from his first meeting with his beloved wife Dana, to the many victories that would ensure his lasting legacy. A timely biography in what would have been an Olympic year, and a timely story of facing down the odds.
For more on SelfMadeHero visit their site here.