Belgian writer Zidrou's flair for depicting the flaws in humanity is ever-present in his medieval fairy tales Bouffon (The Jester) and Les Trois Fruits (The Three Fruits). Coupled with two magnificent Spanish artists, Oriol and Francis Porcel, both graphic novels become instant classics in the genre.
Fairy tales are notoriously hard to do, the ultimate test being their timelessness and virtue. I don't think Zidrou set out to make a tale that will survive the ages, but he tries his best to create morality tales that do not skip cruelty and the big lessons of Life, like all the best fairy tales do. And I must say that he succeeds with verve.
Les Trois Fruits (The Three Fruits) by Zidrou and Oriol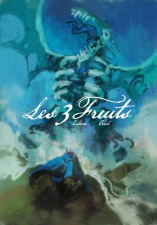 Les Trois Fruits, as illustrated by Oriol, takes a more classical approach, with straightforward storytelling, sketchy character work and the ever-present specter of death, which hangs like a dark cloud over the protagonist.
Overcome with the fear of his own death, a king is lured into a pact with the devil so that he may live forever. Pacts with the devil seldom turn out the way you want them, so his daughter is forced to marry the devil, and through a series of tests, his sons will decide who is fit to sit next on the throne. The king's fear drags everyone to their inevitable doom, while the devil looks on.
Illustrated by Oriol, this morality tale is burned into your brain with beautifully painted vistas of a dark medieval kingdom, alluring and wispy character designs and clear storytelling. His color work is muted and fits the tale to a T. A surprising find and an artist to watch in the coming years!
Les Trois Fruits is a rather dark and macabre fairy tale with a classic underpinning. However, the structure is well thought out, the art is terrific and the morality play is a time-honored staple of the fable. Highly recommended.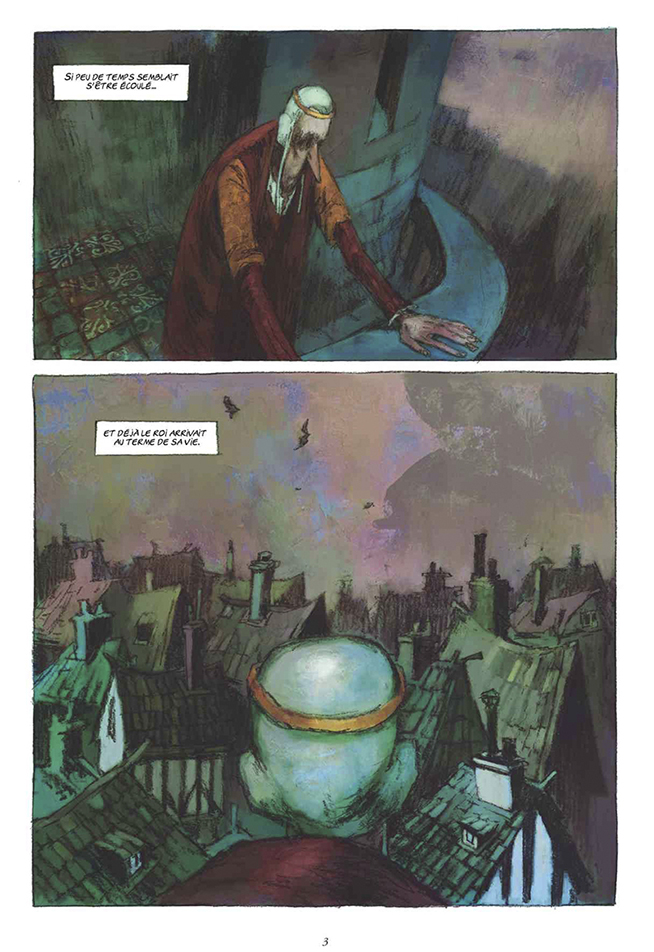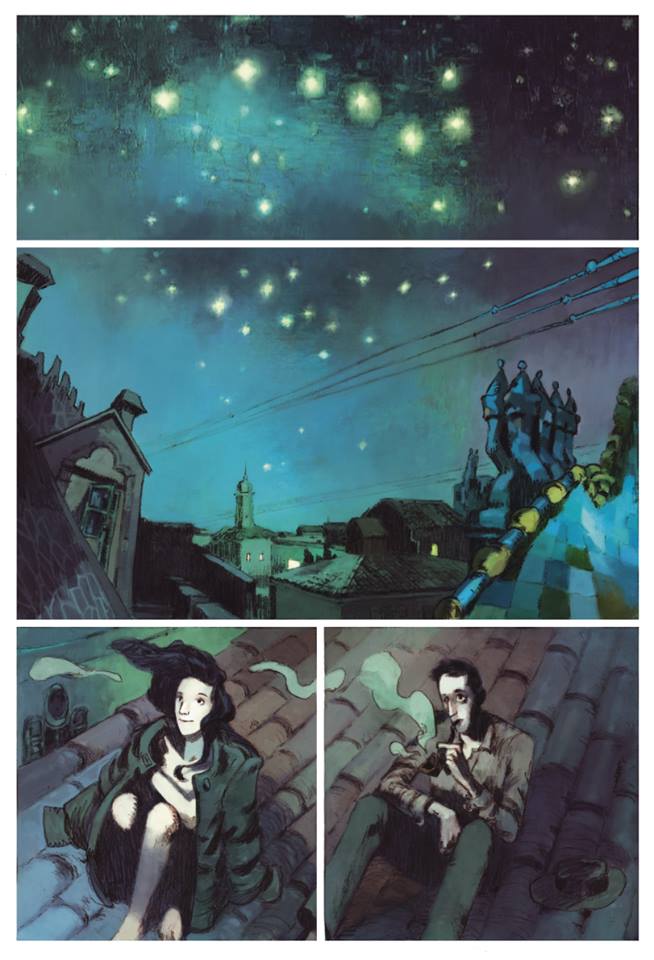 Bouffon (The Jester) by Zidrou and Porcel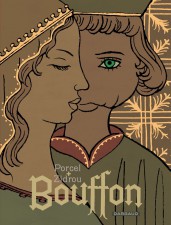 Better even than Les Trois Fruits is Bouffon (The Jester), which deviates more from the classic fable structure and strays away from an archetypical approach to the characters, injecting more individualism into the protagonists.
The book tells the story of Spittle, the offspring of a chained woman doomed to give birth to a creature in a dirty dungeon. Upon his birth, he was thrown to the dogs. However, they refused to devour him, and one took in as her own bastard.
Because of the deformity in the lower half of his face, the princess of the castle takes him in as her plaything: so cute. But when the princess dies of pneumonia, the story takes a 180-degree turn as Spittle seems to have miraculous powers.
Zidrou creates a beautiful perverted twist on the Beauty and the Beast fairy tale. The dark undercurrents of humanity are put to the front and there are some truly horrific scenes in Bouffon, but it's all countered with a deep respect for his characters. Zidrou never talks down to either his readers or his protagonists, and I found his script to be pitch perfect.
His collaborator Francis Porcel previously worked with Zidrou on one of the best albums published in 2015, the WWI story Folies Bergère (previously covered in Crossing Borders). His drawings reflect the atmosphere perfectly and his sense of design and ability to evoke emotions and the texture of a real world are astonishing. It was already apparent in Folies Bergère, but in Bouffon his status as a world-class artist is definitely established.
Bouffon merges the best of several classic fairy tales and condenses it into a new myth about love, belief and the cruelty of mankind. It's a heartbreaking journey into the inner soul of humanity, and is highly recommended for translation!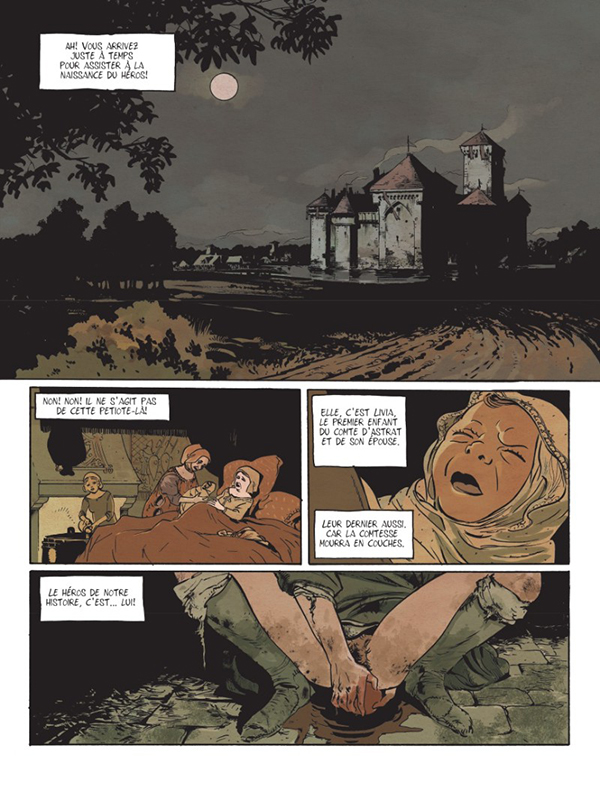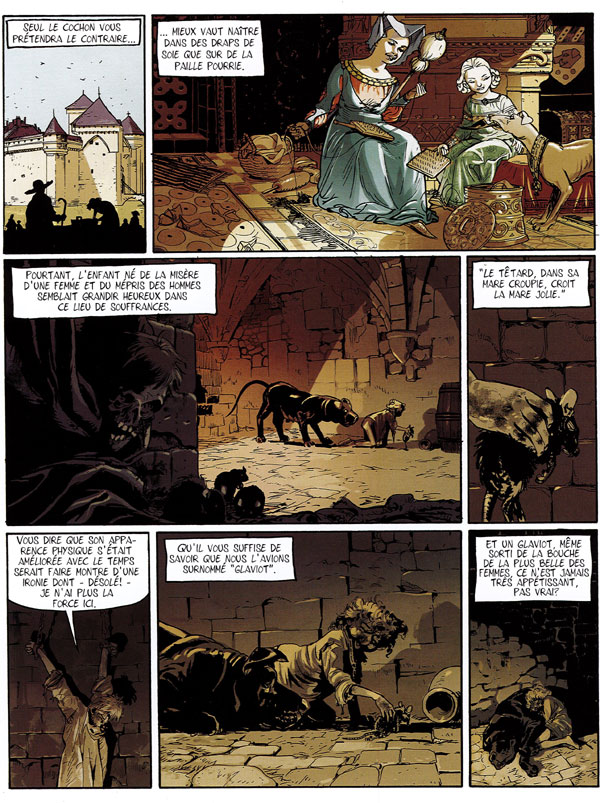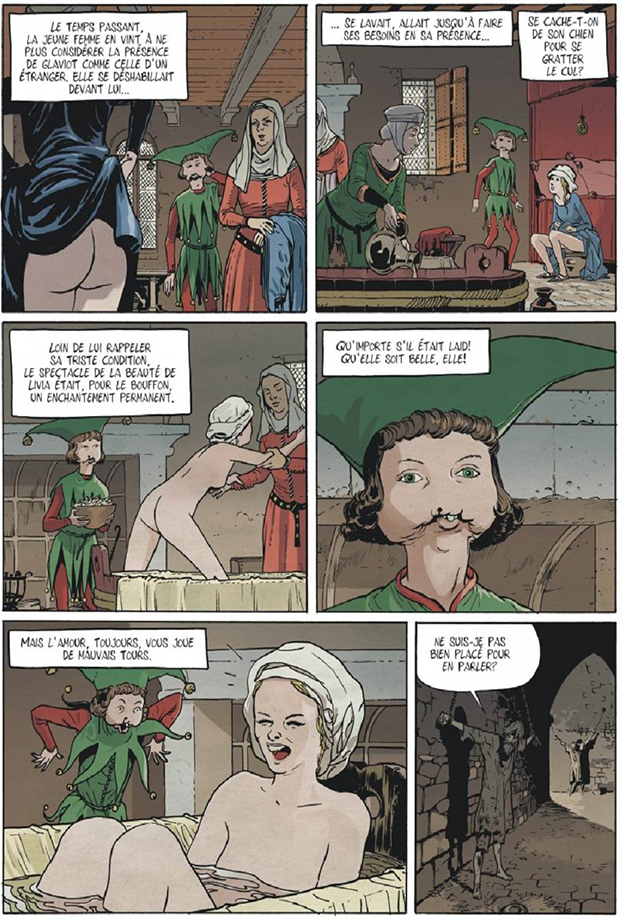 Les Trois Fruits (Three Fruits) by Zidrou and Oriol is published in French by Dargaud. It is a full-color hardcover counting 80 pages and retails for €16.
Bouffon (The Jester) by Zidrou and Francis Porcel is published in French by Dargaud. It is a full-color hardcover counting 64 pages and retails for €15.
These reviews are based on the Dutch editions entitled Drie Vruchten and De Nar as published by Ballon Media.

For more news and info from Europe's comics community, follow me on Twitter right here.