Our ongoing series of reports on the current state of UK comics self-publishing – grouped together under the banner term of 'State of the Small Press Nation' – have certainly provoked debate and discussion this year on the issues raised by creators and micropublishers on the self-publishing circuit. To date in this ongoing feature we have discussed questions of audience growth, the expansion of shows and fairs, and reaching new readers. You can catch up with all of the 'State of the Small Press Nation' entries so far here.
Today we have a Small Press Nation guest blog from comics writer Seán Michael Wilson (Fight the Power! A Visual History of Protests Among the English Speaking Peoples, Goodbye God?: An Illustrated Exploration of Science Vs Religion). Seán responds to some of the thoughts on audience-building and appealing to a larger readership that we ran in the early editions of the columns but from a radically different perspective. Below he shares his thoughts on solutions to some of the talking points we have featured that fall outside of the confines of a capitalist system…
***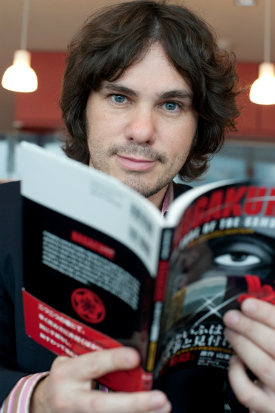 There is a lot of discussion here about how we can arrange things in terms of readers and money and sales, etc. All of these are important and useful – but there is one aspect which is, I think, the main cause of most of these problems: capitalism. 'The Big C', as I like to call it. Most of the views and discussions I have seen about the economy of comics are based on the idea that what we need is more READERS; the basic problem is a lack of readers. I want to say something quite radical: actually we have enough readers already. What we lack is PROFIT. And by that I do not mean therefore we need to get more profit. What I mean is that the problem is the very idea of profit itself. The need, the compulsion, to make profit within a capitalist style economy. That's our real problem.
This is why I say it's the main problem: because in a capitalist economy the main focus is on making profit. Not on making things people want or need. And it's a system based on making profit which is controlled by a tiny elite of people who have a huge influence on what gets made. So, in capitalist economy human creative energy – in the arts, sciences, education, etc. – is focused on what will make a profit. So, if some good comic does not sell enough then it does not make enough profit, and it's cancelled. Or some good idea never gets made in the first place because the publisher knows that it probably won't sell enough. It won't make enough profit. They would like to publish it but they can't. The 'economic reality' stops them. How many of us comic book creators have heard that from publishers? How many of us have therefore had our great ideas wither on the vine?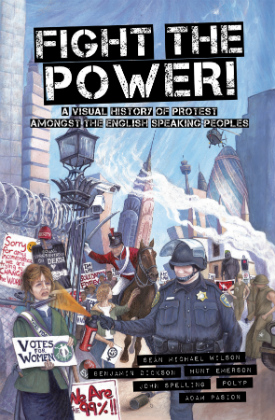 So, if this profit obsession is such a barrier to our creativity, in many fields, why don't we get rid of it? Why not set up another, better system? Some think because we can't. We are not capable of any system other than 'the Big C'. I don't have time to go into that now, so let's presume that we CAN come up with a better, alternative system. Probably one that draws on elements of socialism and anarchism and green politics, etc. Let's just call it a 'Better System'. In that better economic system private profit will not be the main focus. Instead we will focus all of our energies towards creating good societies, towards creating well-being, healthy lifestyles, good education etc – all the things that we human beings need for a decent standard of life. And art is part of that. Comics are part of that. So, in that better society what will matter is not 'Will this comic make enough profit?', but 'Is this a good comic? Is it interesting? Is it funny? Is it moving?. When those are the criteria comics will flourish far more than now, when the poison of profit no longer taints our efforts.
There is also the issue of WHO decides. In the Big C that tiny elite of the power get to decide most of what happens in our economy. In a better system decisions about what gets made and how we make it, and how we use our resources, will be made people in general – by us all, as equals, working together in some kind of local democratic council type groups.  Again, I've no space here to say much more about how they would work. Anyone interested to know more can mail me. Basically, we comic book folk could bring our ideas to the arts council of our area and try to persuade them that the book is interesting. It won't be some elite group of councillors who decides – that would be little better than things are now. It's a council, or collective or community that WE are also an equal member of, and that decides things in a truly democratic way.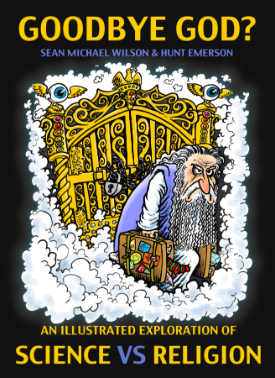 I said we have enough readers. A Facebook study found that 24 million Americans have noted 'comics' as a an area of interest on their Facebook accounts.  What this means is that we already have enough people interested to read comics to influence those local arts groups that comics are something worth focusing some of our limited resources into. If there are, say, just 1000 people interested to read your comics that's plenty – that's one thousand real flesh and blood people, all of who matter, all of whom are part of society and get a say in how it's run. We already have enough people interested in comics to allow for many, many comics to be given the backing of those arts councils up and down the country. And by backing I mean money, yes! In this case meaning some kind of credits for 'useful work done for the community'. Credits that can be used for your living expenses, etc. Again, I've no space to go more into how that would work.
Lastly, in that better society, it is highly likely that that amount of readers of comics will go up. Because there will also be less of a barrier of having to BUY comics. Many of those councils backing comics that we creators could make would be available for free, just like the local play park is free. So, many more readers will check them out. And we creators would not get MORE credits if our book is read by 100,000 people instead of just 1,000. So, there would be far less of a problem of the silly desire to become 'rich and famous' too. The focus would be on something very simple, but rather healthy: on making good comics that people value. And since the horrible profit issue would be out of the way we would all be more free to focus on experimenting, flexing our artistic muscles, trying new ideas. Or simply making good comics.
I was interviewed on a radical podcast recently, and we got to discussing the politics of The Walking Dead TV series, and what kind of economy and society then had after the zombies started. On the spur of the moment I summarised it by saying: 'The zombies killed capitalism!"
If they can do it, so can we.
For more on Seán Michael Wilson's work visit his site here. Goodbye God?: An Illustrated Exploration of Science Vs Religion is published by New Internationalist at the end of April. 
For regular updates on all things small press follow Andy Oliver on Twitter here.