"Mind, body, spirit" publisher Liminal 11 have announced their Spring 2021 books and there's a whole host of talent who will be familiar to Broken Frontier readers in the mix. It includes 2018 Laydeez do Comics Competition winner Emma Burleigh (My Other Mother, My Other Self and The Museum of Censored Souls), The Garden collaborators Fumio Obata and Sean Michael Wilson, and John Cei Douglas (Show Me the Map to Your Heart & Other Stories, Badger Vs. Tiger!, After Maria).
More details, including pre-order links, in the press release below.
Soul Color
a ten-week watercolor painting course to cultivate mindfulness and creativity
Written & Illustrated by Emma Burleigh
Soul Color will teach you how to enjoy watercolour painting as a contemplative practice for self-discovery. Develop confidence to paint more intuitively, give yourself permission to enjoy the unexpected and make mistakes, deepen your meditation skills and discover a new sense of reflective calm.
also available anywhere books are sold!
The Spirit of Japan
Festivals, Rituals and Everyday Magic
Written by Sean Michael Wilson
Illustrated by Fumio Obata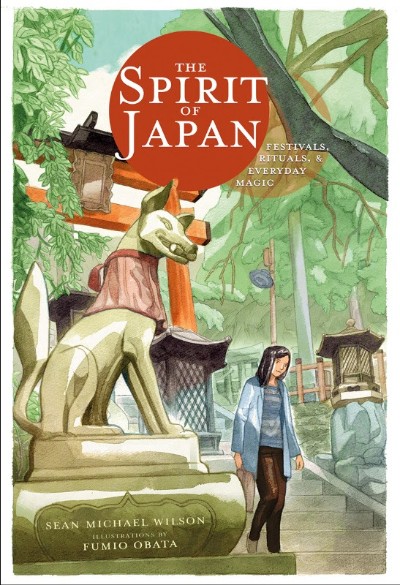 The Spirit of Japan is an accessible introduction to Japanese spiritual life.
Japan is alive with magical festivals, practices and rituals – from marking the liminal new year with the burning of last year's possessions, to smiling at the return of spring in the cherry blossoms. Greeting new life, making offerings to the old and banishing demons with the hurl of a soybean are all examples of intriguing Japanese traditions.
Many of these cultural practices are seen as mundane or normal, but they each express something sublime and numinous. Japanese rituals perform a powerful role in helping people harmonise with nature, time, seasons, aging and death – bringing a bit of everyday magic into everyday lives.
also available anywhere books are sold!
All the Places in Between
Written & Illustrated by John Cei Douglas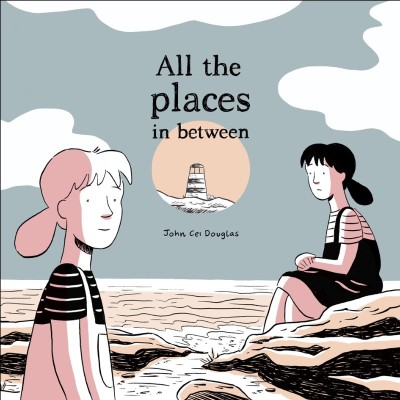 A silent sequential narrative journey exploring mental health and our sense of self.
Through wordless black and white illustrations, John Cei Douglas empathetically shows the struggle to communicate how things feel when we get lost, and the wrenching effort that comes from dealing with anxiety and depression, over the course of an at times surreal and surprising journey.
A quietly beautiful meditation on the seemingly endless paths we try to take simply to get back to the place we think we should be, and all the obstacles we encounter along the way, All the Places in Between offers a comforting reminder that we're not always alone on this journey…