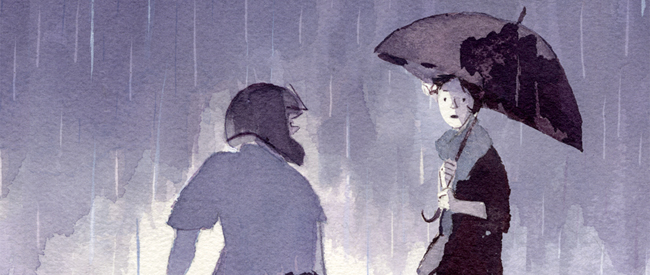 5,000 km Per Second, Manuele Fior's delicate Angoulême-winning graphic novel, is a beautifully executed look at what time does to our hopes and our relationships.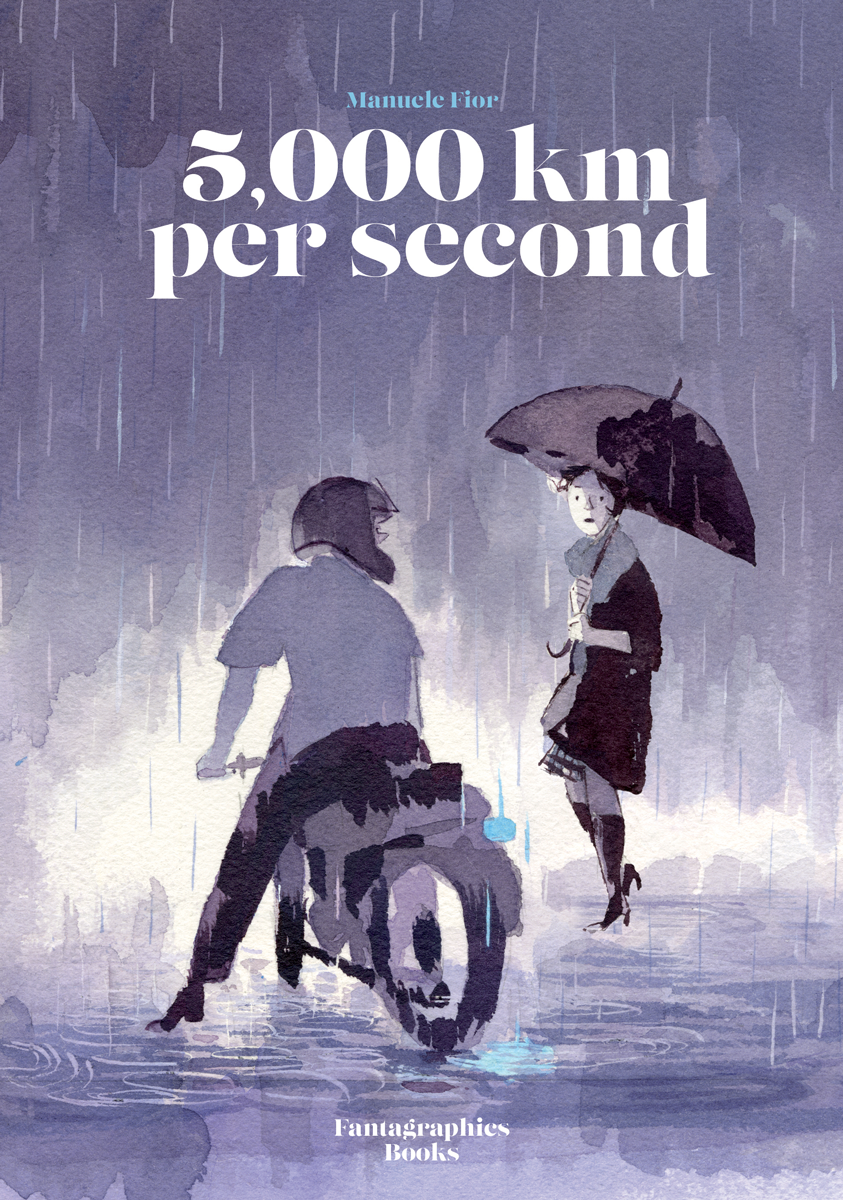 Fantagraphics co-publisher Kim Thompson, who died in 2013 at the age of 56, was a singular presence in the comics world. A polyglot with a European background, he formed a connection between the US-led undergrounds and the mostly untapped riches (in English-language terms) of the international scene.
One of the projects on which he was working when he was taken ill was a translation of 5,000 km Per Second by Italian artist Manuele Fior, which won the prize for Best Album at Angoulême in 2011.
And while Thompson's untimely illness and death left the project on hold, a new translation by Jamie Richards now means that a wider readership can now finally immerse itself in this exquisitely realised portrait of a relationship, from the dazzling summer of youth to the rainy evening of middle age.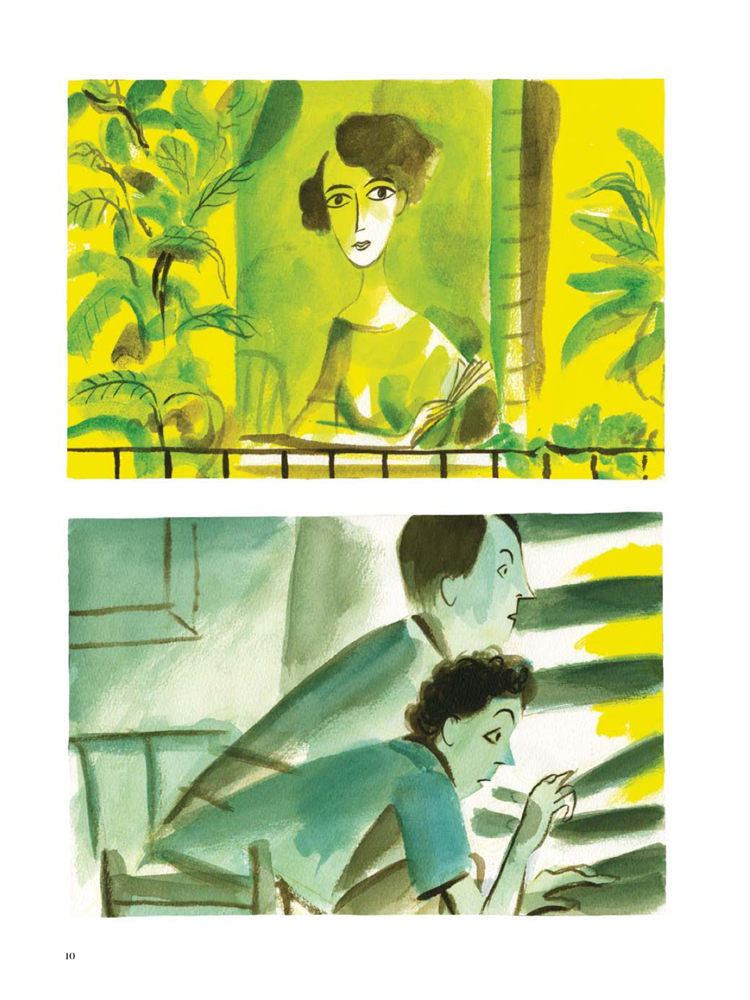 At the heart of the book are Piero and Lucia, who catch each other's eye as adolescents when the latter moves into an adjacent apartment. Spurred on by his altogether more rambunctious friend Nicola, the hesitant Piero resolves to go and talk to his new neighbour.
He doesn't quite deliver fully on his intention, but we see – in a beautifully arranged little silent sequence – enough to convince us of the chemistry between the couple.
However, in the way it does, life then takes hold of the narrative and jams its grubby finger down on the fast-forward button. In the next chapter of the book we meet the young adult Lucia heading to a host family in Norway, as she completes her university thesis on the country's literature.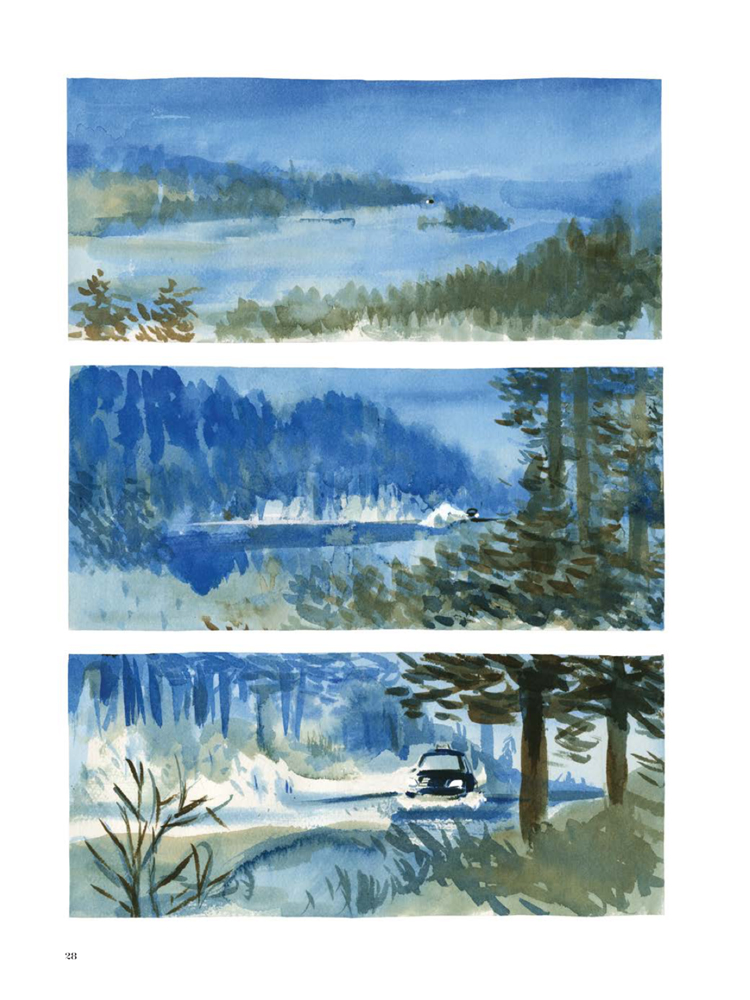 A few of the gaps from the intervening years are gradually filled in, before we are then taken to Egypt. There, the adult Piero, now an archaeologist, finds out that his wife Cinzia is pregnant. Struggling with the impending sea-change in his life, it isn't long before Piero's thumb is hovering over Lucia's number in his phone…
(The increased mobility of modern life is a key theme in the book, underpinning the title and reflecting Fior's own experience. Born in Italy in 1975, he moved to Berlin after training as an architect and currently lives in Paris.)
The structure of the book unfolds with a pleasing symmetry. At its core are the erstwhile lovers, Lucia and Piero. Then, flanking them, are their new partners, Sven and Cinzia, and a pair of older, almost parental mentors. And lurking with a presence that hums beneath the surface of the book is Nicola, who still has a key part to play despite his absence.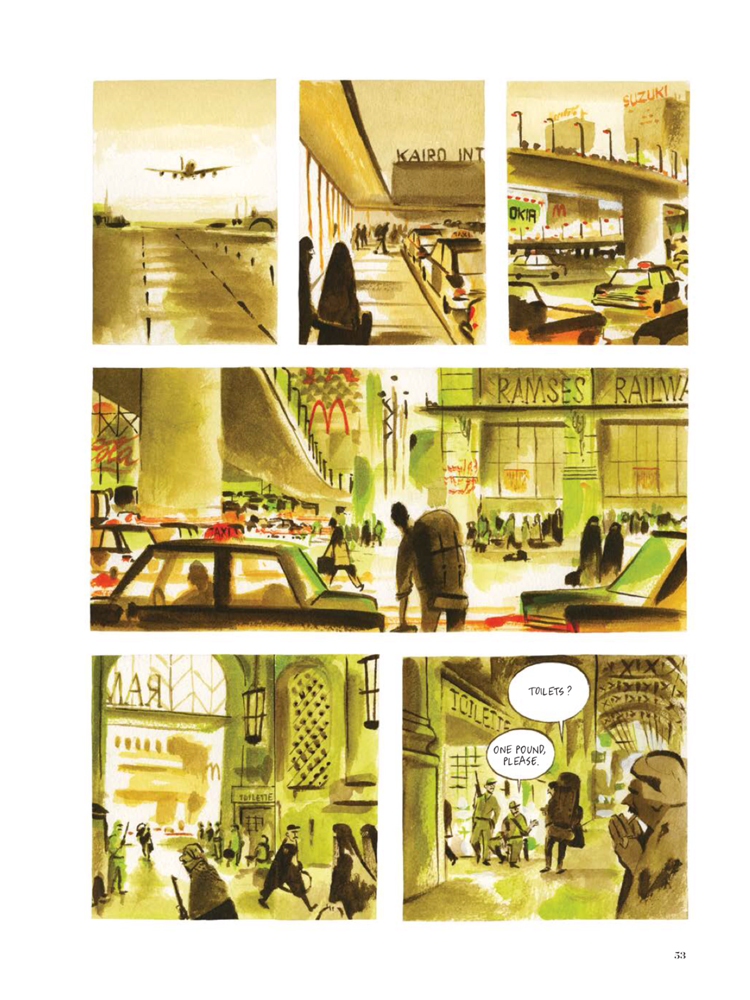 The visual beauty of this book is apparent from the moment you pick it up and riffle through its pages. Fior's delicate paintwork shows what comics and comics alone can do: it's hard to imagine any cinematographer in the world coming up with as gorgeous a look for their narrative.
The first chapter, under the bleaching yellow of the Italian summer sun, is just a prelude; it's hard not to purr with pleasure when you turn onto the first page of the Norwegian section, and Fior's colour choices and execution only get stronger from there, culminating in the bleak rainy night of the book's climactic encounter.
(And translator Jamie Richards and the book's uncredited letterer also deserve nods for their contributions, which keep the pages skipping along.)
Amid a sea of comics dealing with quarter-life crises, 5,000 km Per Second stands out with its mature perspective on what the decades can do to us, our hopes and our relationships. As Martin Amis put it memorably in London Fields: "And meanwhile time goes about its immemorial work of making everyone look and feel like shit."
Following closely on the heels of books like Barbara Yelin's Irmina and Reinhard Kleist's An Olympic Dream, 5,000 km Per Second is part of a welcome wave of strong European work becoming available to Anglophone readers.
Let's hope that part of Kim Thompson's legacy will be the continued flow of such wonderful international comics.
Manuele Fior (W/A) • Fantagraphics Books, $22.99