The last seven days since the announcement of the changing of the guard at Broken Frontier have, in turn, been exciting, frantic, intense and utterly terrifying! But I'd like to take this opportunity to say a very appreciative thank you to everyone who took the time to show their support for Broken Frontier's philosophy – either privately or on social media – after the news broke last Monday.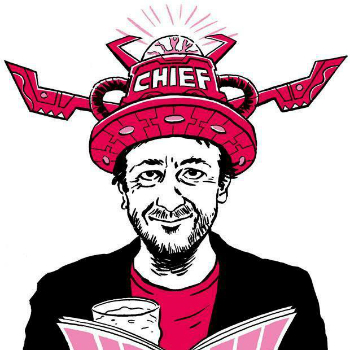 In this week's 'A View from the Frontier' I want to shift the emphasis though and take a few moments to talk a little about our fabulous team of committed comics commentators here at BF.
Some of them have been with us for a number of years, some are more recent arrivals and there's even an old face from Broken Frontier's past who has rejoined us. All of them are united by one thing however – a passion for the form and a desire to share the work they love with a wider audience.
You'll be finding out about some of them in more detail over the next few weeks in our regular series of 'Meet the Broken Frontier Team' blogs that started last week with Contributing Writer Paul Mirek here and our Staff Page gives brief bios of all of them here.
On the editorial side I'm backed up by Operations Editor Jason Wilkins, a long-time BF staffer whose vital and unseen work behind the scenes makes him one of Broken Frontier's great unsung heroes. Our eight-person crew of Staff Writers and Contributing Writers is made up of Tyler Chin-Tanner, Karen O'Brien, Conori Bell-Bhuiyan, Matthew Box, Tony Ingram, Paul Mirek, EdieOP and Ally Russell. And I want to publicly acknowledge that, in the few brief weeks we had to prepare for the site's ownership changeover, their commitment, enthusiasm and support as the transition approached was invaluable.
Over the next few weeks you'll get to see their bylines more often and note where their individual areas of interest lie. We have writers from  a comics commentary background and we also have contributors from a creative one. Some of them have a wide-ranging interest in the medium while others will be specialising in very specific areas.
If you want further insights into their interactions with the world of comics you can find their Twitter details here and follow them on a more immediate and current basis there. If I were you I'd do just that. Because these nine very talented souls are not just the folk who will take Broken Frontier forward… they are Broken Frontier. And I couldn't be prouder to have each and every one of them on board.
– Andy Oliver, Broken Frontier Editor-in-Chief, February 6th, 2017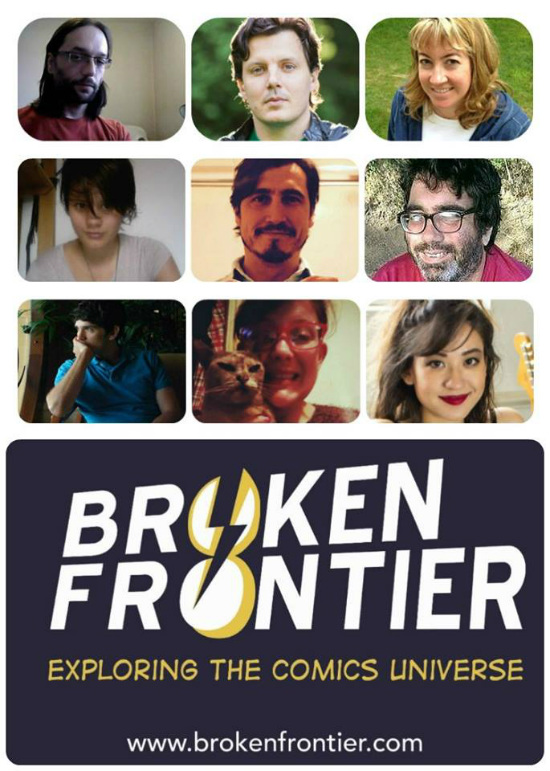 This week's 'Andy Oliver cartoon' is by John Riordan. John is perhaps best known for his riotously well-received music industry biz send-up Hitsville UK with collaborator Dan Cox.  His illustrated book Sound and Vision profiling 100 vitally important recording artists was published last year by Dog N' Bone. You can find out more about John's work here and buy his books online here. 
For regular updates on all things small press and Broken Frontier follow Andy Oliver on Twitter here.