It's not comics but there's a very good reason for drawing your attention to actor and comedian Adrian Edmondson's children's novel Tilly and the Time Machine today at BF. That's because the book – which is published this week by Puffin – is illustrated by none other than Danny Noble, one of our very first intake of championed/mentored artists in our annual 'Six Small Press Creators to Watch' initiatives here at Broken Frontier. Edmondson's tale sees seven-and-a-half-year-old Tilly having to save the day when the time machine her Dad built in the garden shed leaves him stranded in the past.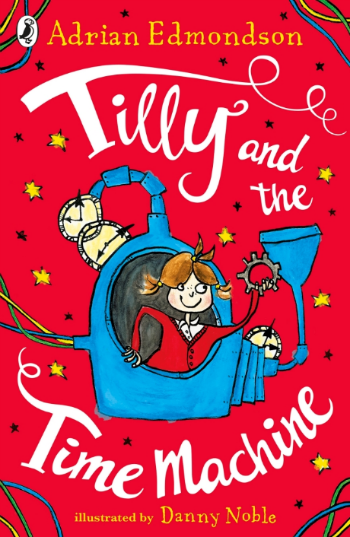 Danny was also a featured creator in our first Broken Frontier Small Press Yearbook (as well as cover artist) and has been a prominent fixture in our coverage for the last three years. You can see some of her art in Tilly and the Time Machine animated below. The book was also one our 'Staff Picks' this week here and if you're late to the Noble celebrations then lucky you – you have nearly 50 Broken Frontier articles worth of Danny Noble back reading to entertain you here!
Congratulations to Danny from all at BF! When we tell you someone is "a creator to watch" we mean it…
For more on Danny Noble visit her website here and her online store here. You can also follow Danny on Twitter here, Tilly and the Time Machine is published this week by Puffin ISBN 978-0141372457.