This week saw the Kickstarter campaign launch for All Ghosts, Broken Frontier 'Six to Watch' artist Sammy Ward's collection of her spooky illustrations from the 2022 #AuGhost drawing challenge on social media.
The book compiles all 31 pieces, many of which you may have seen if you follow Broken Frontier as we have been retweeting them daily over the last few weeks. Sammy is. of course, no stranger to eerie graphic narrative, having previously created the unsettling minicomic The Deeper You Go Into the King's Wood (also available as a reward on the crowdfunding campaign).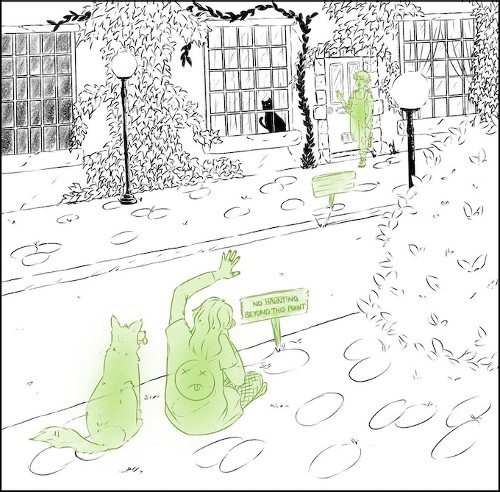 Above: Beyond – Ghostly fact – Many spirits are connected to a place or object limiting them to their haunts, unable to travel beyond their own little spooky realm.
Do check the Kickstarter out as these images were a creepy delight through August, each one embodying whole narratives in one isolated "panel"!