At the end of last year Broken Frontier's Jenny Robins interviewed Instagram sensation Amber Fossey, aka @Zeppelinmoon. Jenny described Fossey as "part of a growing movement of irreverent Instagram cartoonists racking up serious numbers with content that is by turns relatable and ridiculous or often both." You can read that very entertaining interview here at BF and it really is well worth your time.
News today from HarperCollins that those Zeppelinmoon characters will be coming to print later this year in a new book Be Wild, Be Free. Full details below along with some preview pages.
Be Wild, Be Free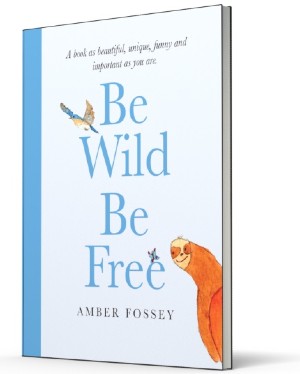 A book as beautiful, unique, funny, and important as you are.
HarperCollins| 29th October 2020 | Hardback | £14.99
For fans of Charlie Mackesy, but with a little more swearing.
Be Wild, Be Free is the first ever book from Amber Fossey, aka Instagram artist Zeppelinmoon. Bringing together some of the most loved Zeppelinmoon animal characters, as well as some totally new creations, this is an original and hilarious story about love and compassion.
This beautiful full colour illustrated guide to life for adults tells the reader how to become wild and free again, through a mash-up of poetry, fables, comic fiction and whimsical watercolour illustrations. Using the characters of sloth, bear, manatee, blob fish, and many more, this is a book that explores coping with negative thoughts, feelings, and insecurities. Featuring some old favourites and some brand new material, we are reminded to listen, to look, to feel, and to remember what it is that makes us human.
About Amber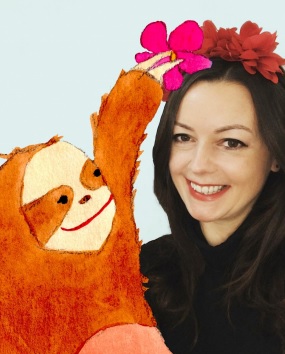 Amber Fossey is the NHS-doctor-turned-artist behind Zeppelinmoon, the hugely popular Instagram account and Etsy store with around 200k followers. As an expert in mental health, her uplifting and wickedly funny illustrated stories of weird and wonderful creatures are inspired by her experiences with all the dark & glorious facets of the human spirit and a fascination with animals.
Throughout Amber's 12 year career in psychiatry she worked with severely mentally ill patients in hospitals, prisons and the community, and encountered the grey areas of sanity. She is driven by a deep-rooted compassion for those that society rejects, mistreats and ignores and for those suffering mental anguish. She believes all souls, human and animal, deserve to be loved and treated as equals. This manifests in her art where she often champions the unloved, the feared and the endangered.
In her debut book, Amber brings together many of her favourite characters from the Zeppelinmoon Instagram account. They tell a story about love and compassion, making us laugh along the way with her trademark cheeky style.