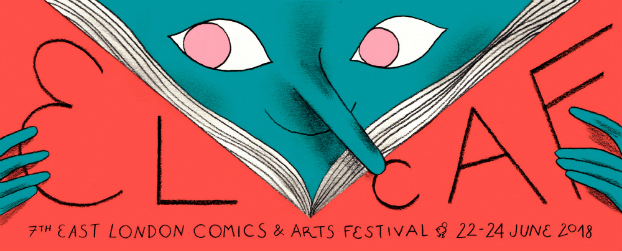 ELCAF FORTNIGHT!
With her distinctive style of minimalist line drawing, which frequently champions diverse female cultures from around the world, Araki Koman has exhibited her art in New York and Paris, and has created illustrations for global clients including Refinery29, Clinique, and AARP. Ahead of her upcoming ELCAF debut, we caught up with Araki about her style, process, and what we can expect to see from her at the festival. Here's what she had to say.
BROKEN FRONTIER: For those unfamiliar, how would you describe your style?
ARAKI KOMAN: My work is minimalist with a majority of line work, organic shapes and a limited colour palette .
BF: You use your blog to talk about minimalism, multiculturalism, and the philosophy of wabi-sabi. Can you tell us a little more about how these ideas inform your work? Do you think it's important for an artist to establish a clear mindset before putting pen to paper?
KOMAN: I use my blog to talk about my experience and the influences which played an important role in how I am living my life and how I approach my Illustration career. When looking back while trying to understand how my style became so simple, I've realised that my nomadic lifestyle indirectly encouraged me to adopt a minimalist mindset and the beauty of raw and organic mark-making, which I embraced after discovering the wabi-sabi philosophy.
Photo credit: Kirico Ueda
BF: You've lived in an amazing array of countries! Have you found that working in these different locations has filtered through in your aesthetic?
KOMAN: Yes, definitely. As much as moving around constantly played a role in my aesthetic, I've also always had an interest for Asia. So, when I became a Graphic Designer a few years ago, I naturally started seeking inspiration in Japanese and Korean Graphic Design, which tend to be quite clean and incorporate analogue and digital elements very often.
Later on when I did more illustration, living in Iceland and England helped me more with spontaneous and raw lines, probably because of the playfulness and DIY culture that you can find in the creative worlds there. And finally Denmark and Japan made me appreciate simplicity and subtle design even more. I don't have the sensation of doing too little or doing work that seems 'unfinished' anymore, because I can appreciate beauty in incompleteness to leave room for the viewer's imagination.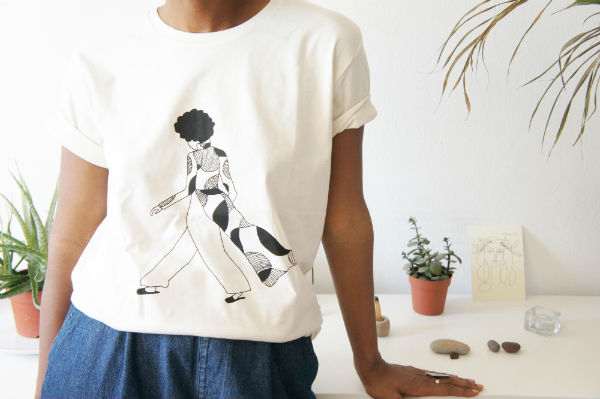 Photo credit: Aimée Ramos
BF: How do you manage to keep up your drawing practices while on the move?
KOMAN: I can technically draw anywhere as I just need paper and a few pens to draw. However, inspiration doesn't come easily everywhere (haha). Usually a comfortable and quiet space in a room or a cosy coffee shop or co-working space would do. Because I always live in places for at least 3 months, I always have enough stability to find favourite spots and build a routine.
BF: Do you draw everyday?
KOMAN: Not at all! I draw maybe twice or three times a week but tend to be very productive when I do. The rest of the time I am doing research, emails, marketing, networking, writing for my blog or taking care of my online shop.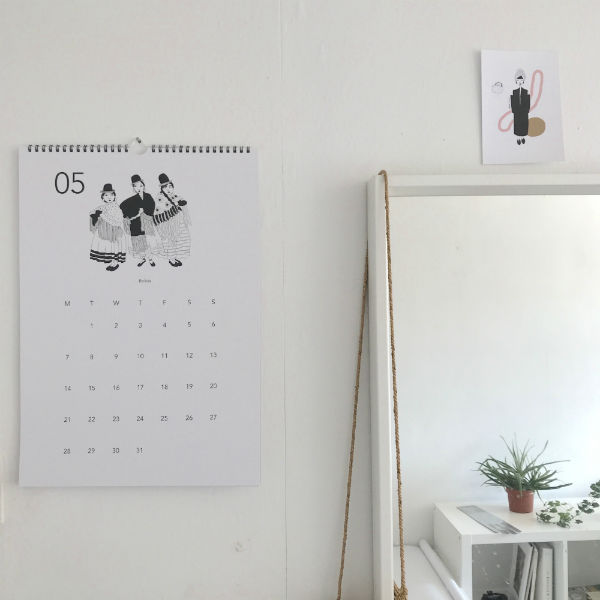 Photo credit: Araki Koman
BF: Your background is in Digital Marketing, which shows through your use of Instagram, Kickstarter, and Etsy. How has social media influenced your approach to art?
KOMAN: My illustration career started thanks to social media. I was drawing once or twice a month before because I was working on other projects simultaneously. However, when I decided to focus on illustration, I used a '100 Days of Daily Drawing' challenge on Instagram to draw everyday and share it with whoever would be interested. I had no expectations other than drawing consistently and experimenting. Luckily, thanks to the interest produced, I never stopped drawing as it kept me accountable. Soon after I started having my first emails and private messages for commissions, collaborations and exhibitions.
BF: Your 'Global Couture' series highlights the authenticity and diversity of women's clothing traditions around the world. Does fashion play a part in your illustration?
KOMAN: Ever since I was a child, I've always been interested in drawing people from everywhere, and how they dress and express themselves through the clothes they wear – whether it be for traditions, functional, fashion or just necessity. I briefly studied Fashion Design in Denmark and dreamt about having my own label, which explains why when I draw people, that's usually the part I am the most focused on and people notice it straight away.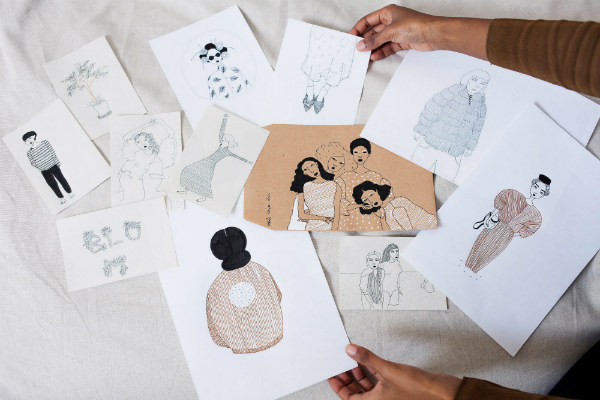 Photo credit: Aava Anttinen
BF: Who are some of your comics and/or illustration idols?
KOMAN: Funnily, my idols or inspirations are mostly in other creative disciplines like design, music, photography and fashion. I look up to artists who are multidisciplinary and have a very unique aesthetic that shows in everything they are and do. For example: Björk, Faye Too Good, Carlota Guerrero, Foujita, Martha Graham, Charles Fréger, Issey Miyake…
BF: Will this be your first ELCAF? What will you be bringing with you?
KOMAN: Yes, it will be my first and I can't wait! On Saturday I will host a Global Couture workshop with a choice of three activities extracted from my colouring book: mindful colouring, self portraiture and create an artwork based on your favourite culture. On Sunday, I will be selling T-shirts, tote bags, stationery, prints and cards from the Global Couture collection and some previous work.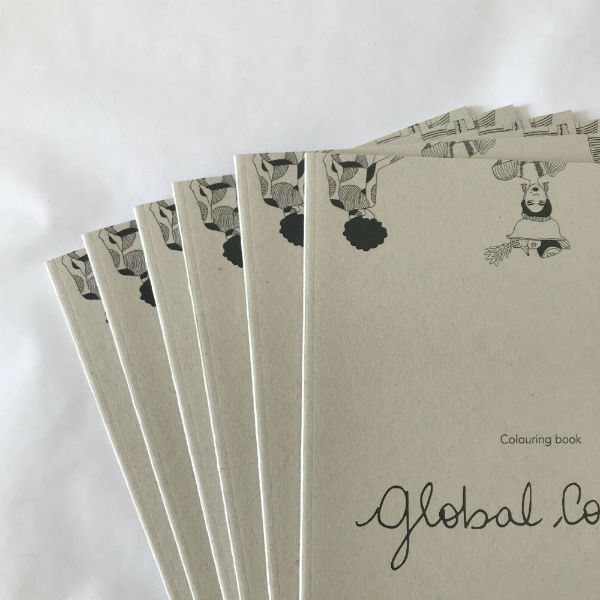 Photo credit: Araki Koman
BF: Who else's work are you most looking forward to seeing?
KOMAN: Tor Brandt's talk on Spiritual Minimalism.
BF: What's next for Araki?
KOMAN: I will be moving to Japan for at least one year in October 2018. I am looking forward to that new move to make a creative switch and experiment with something new. Stay tuned 😉
Araki Koman will be running the Global Couture workshop at ELCAF. For more on her work visit her site here. 
Catch up on all our ELCAF Fortnight articles to date here. ELCAF runs from June 22nd-24th. Full details on the ELCAF site here and you can also follow the festival on Twitter here.