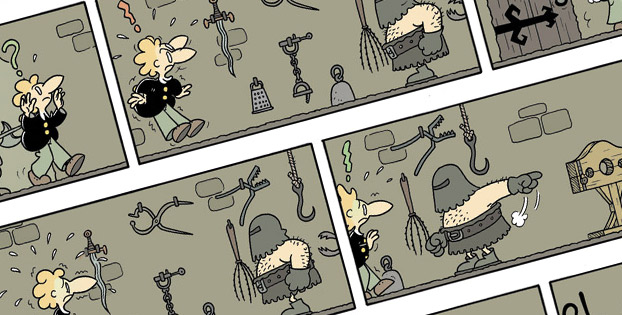 Frodo De Decker is back with his everyman hero Otto facing giants, vampires, dwarfs, knights, devils, demons and a broken heart.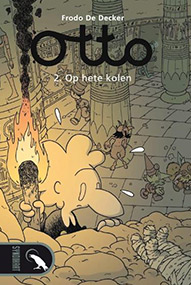 Otto Volume 2 : Better The Devil You Know by Frodo De Decker
One of the more surprising releases of 2012 was Frodo De Decker's wordless Otto graphic novel – reviewed right here. An album consisting of one big running gag where the protagonist, the titular mister average Otto, stumbled his way through a variety of situations encountering Neptune, aliens and Noah. It was a fully realised graphic album with an expert handle on comedy, enlivened by some superb cartooning reminiscent of both classic animation and John Kricfalusi. So I'm glad to see Otto back on the shelves with a new adventure entitled Otto Volume 2 : Better The Devil You Know.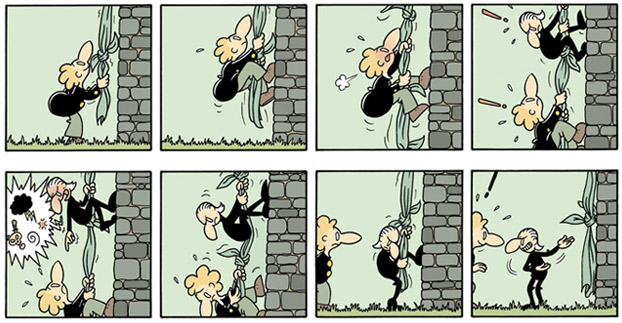 It's clear to see that Frodo De Decker has grown in his storytelling abilities. The tight panel grids have become more rhythmic and he even makes allowances for full page spreads, providing breathing space to denote the ending of a particular subplot. De Decker did not tinker with a successful formula so the main premise remains: Otto is the type of guy that stumbles into situations rather than influencing them. The few times he does act on instinct, he only makes matters worse. The classic tropes of slapstick comedy remain, in other words.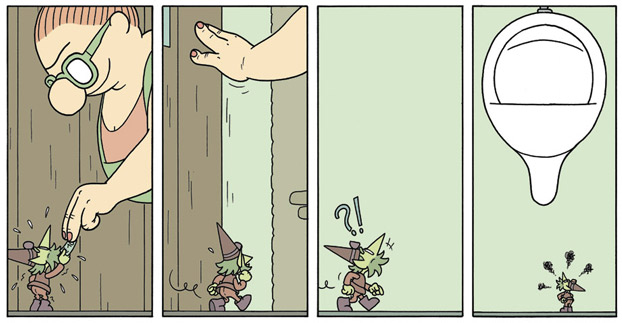 This time out, Otto starts off in a castle ruled by dwarfs, crooks and giants and after climbing a rope that was let down by an escaping crook, he blunders from one setting to another. While in the previous album Otto went from the depths of the ocean to space, he now stays on earth in a more fantasy-type of setting. This does not take away any of the fun to be had and it had me laughing out loud on more than one occasion, how often does that happen with a comic book? Especially ingenious are the scenes in purgatory and the Robin Hood satire.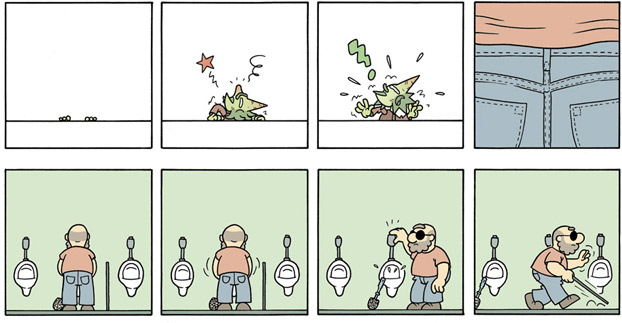 Flushed, beaten, stabbed, dropped down a cliff, burned in hell and other hijinks occur in the second adventure of Otto by Frodo De Decker. Otto Volume 2 is an unpredictable slapstick adventure by a master cartoonist.
Otto Volume 2 : Better The Devil You Know by Frodo De Decker is published by Syndikaat. It is a full colour hardcover counting 48 pages and retails for €16.95.