Last week at Broken Frontier we looked at Tales of the Talented Tenth, another comics biographical publication that put a spotlight on notable Black figures of the past largely forgotten by a history recorded from a white perspective. James Otis Smith's Black Heroes of the Wild West spotlights three Black names of the era whose stories have perhaps not been lost to posterity but have certainly been undeservedly overlooked. After all, as illustrator Kadir Nelson says in the introduction to the book, in some areas of the Old West African Americans made up a third of the settler population; something you would never imagine from decades of the Western genre in popular culture.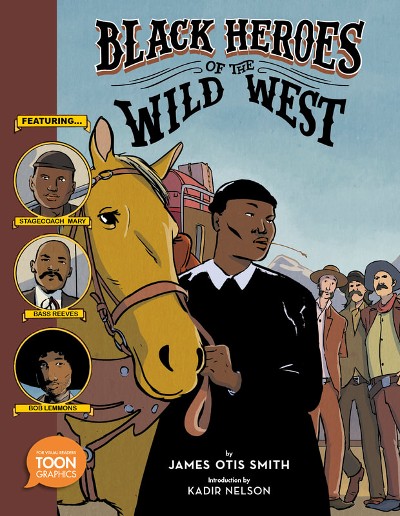 The three subjects of Black Heroes of the Wild West are Mary Fields, Bass Reeves and Bob Lemmons, with each of their individual entries beginning with available photographic material to give extra context to their exploits. Fields is best known perhaps by the name Stagecoach Mary from her time as the first African American woman mail carrier, a role she continued with until she was 70 years old. Lawman Reeves was the first Black deputy marshal while Lemmons' fame stemmed from his exploits taming mustangs (wild horses).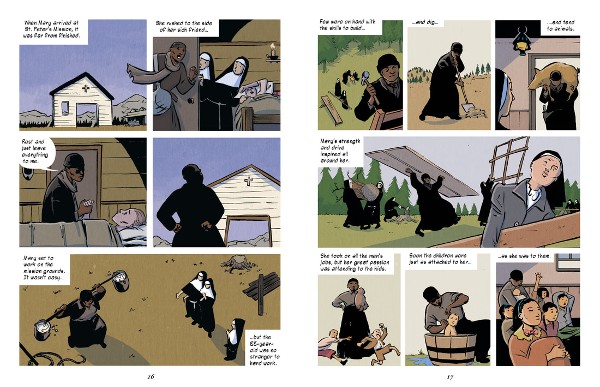 Smith's approach to his subjects changes to suit the core of their stories. With Mary Fields, for example, he gives an overview of her ever changing circumstances and emphasises how she touched the lives of so many others from many different walks of life. With Bass Reeves the spotlight is on one particular mission to bring two dangerous gunmen to justice, told with a witty flourish.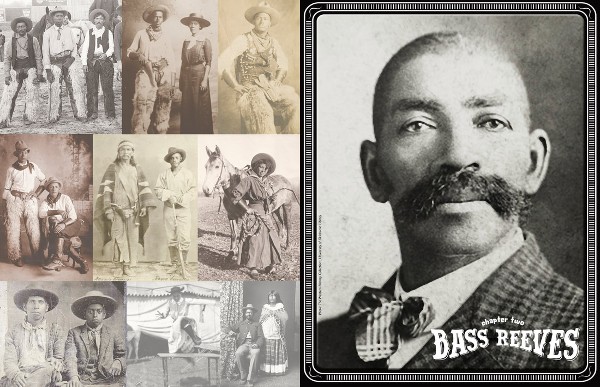 And in the case of Bob Lemmons he takes another alternative stance, concentrating on the mechanics of his unique approach to capturing mustangs. What should not be underestimated here is how effectively Smith captures the essence of each of his subjects' stories, condensing extensive research into no more than 14 pages at a time.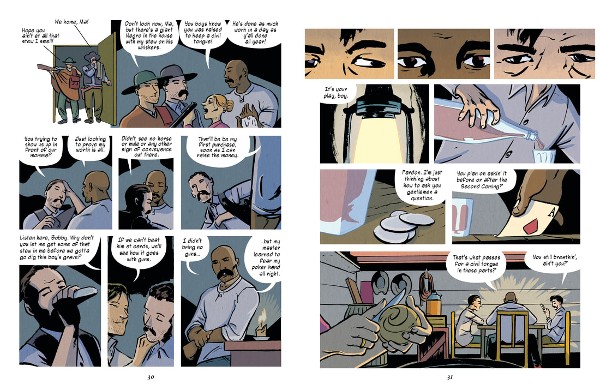 In terms of cartooning Smith has a crisp style and a clear line, connecting us with his cast by placing stripped back but expressive characters on more detailed backgrounds. Again each strip adapts visually to play into the key aspects of each person's exploits. Pacing and quiet tension sum up the Reeves strip, the Fields one is more exposition-led, while the Lemmons short has an energy and sense of action, with sudden switches to full-page illustration adding tonal weight to the proceedings.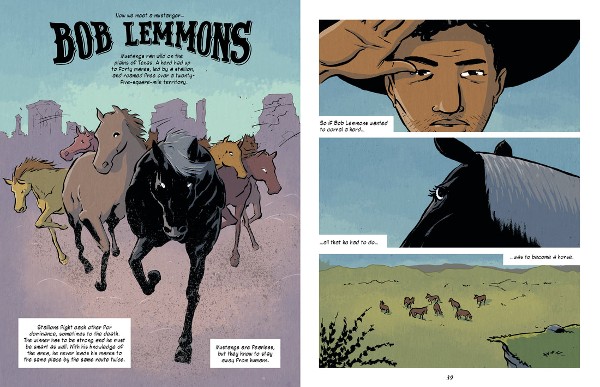 Complemented with back-up material that acts as a jumping-on point for those wishing to research the trio further this is graphic biography that will educate its younger target audience while it entertains them and, hopefully, reintroduce the stories of some fascinating characters from history to an all-new readership.
James Otis Smith (W/A) • Toon Books, $9.99/$16.95
Review by Andy Oliver