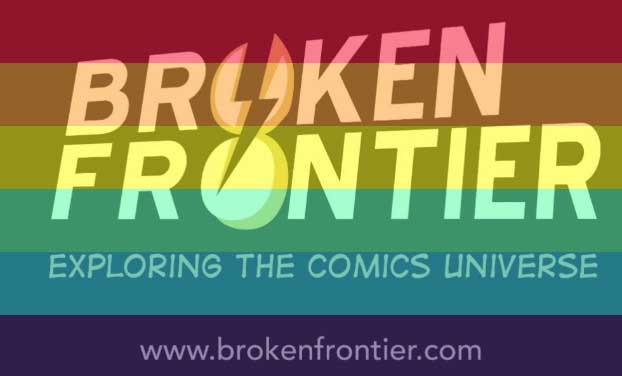 PRIDE MONTH 2023! After 19 reviews, two creator commentaries and a handful of other blog posts our #BrokenFrontierPride event for Pride Month 2023 comes to an end today; although our commitment to spotlighting LGBTQ+ comics will, obviously, continue to be one of a number of socially relevant areas at the forefront of our coverage on the site.
It is so important right now as we see hard-fought for gay rights being rolled back across countries and transphobia at now hysterical levels of toxicity that those of us with platforms with reach use them responsibly to amplify queer voices. That's why today we want to remind creators and publishers that these two opportunities exist all year round for LGBTQ+ work:
Creator commentaries: If your work covers LGBTQ+ themes and you would like to contribute one of these pieces then the guidelines can be found here. There's also some good examples of the feature here.
Free advertising: Want free advertising for your LGBTQ+-themed comics? Get in touch with our Andy Oliver here and he will get back to you with details of image specifications.
You can read our 2023 Pride coverage here at BF, our LGBTQ+ resource list here, and our specific trans and nb list here. If you're taking part in any Pride celebrations over this final weekend then be loud, be proud and stay safe!
Post by Andy Oliver