If you – or more likely the younger people in your life – are already a fan of Joe Todd-Stanton's series of Brownstone's Mythical Collection books then you will know what to expect of this fourth offering in the range. Once again, the curator of the Brownstone family vaults narrates another tale of fantasy and adventure featuring a younger member of the clan, whose exploits throughout history are always imbued with the most fantastic magical elements.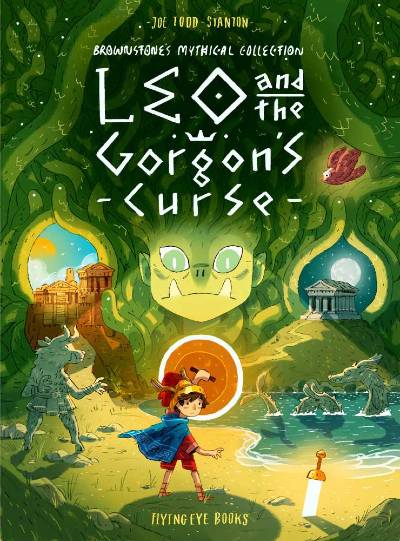 Todd-Stanton's stories serve the threefold purpose that all good children's literature aspires to: they look to educate in a fun and accessible way, leave the reader with a strong moral lesson to consider, and provide a rollicking good tale along the way. The latest Brownstone's Mythical Collection book, Leo and the Gorgon's Curse, ticks all three boxes, informing and entertaining its readers in equal measure.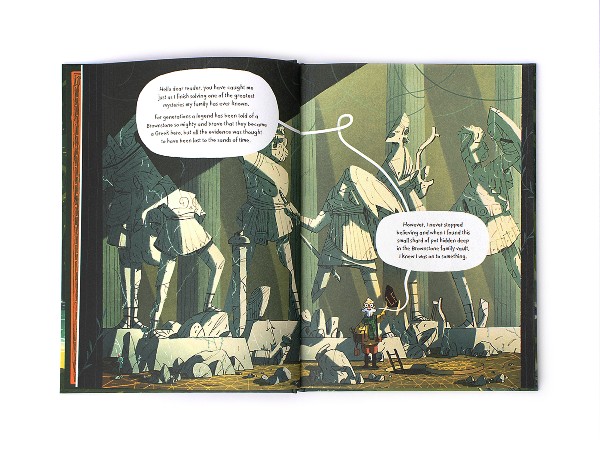 Previous books have taken Norse, Egyptian and Chinese mythology as a starting point. Leo and the Gorgon's Curse takes us back to classical Greece where protagonist Leo lives in Athens with his parents. Leo wants more than anything to be a hero, guarding the city from the supernatural threats that live outside its wall in service to Athens' protector, the goddess Athena. His parents, however, have other ideas. But when Leo is mistakenly believed to have slain a monstrous sea serpent he finds himself trapped in a an ever growing web of lies as Athens' newest celebrated "hero"…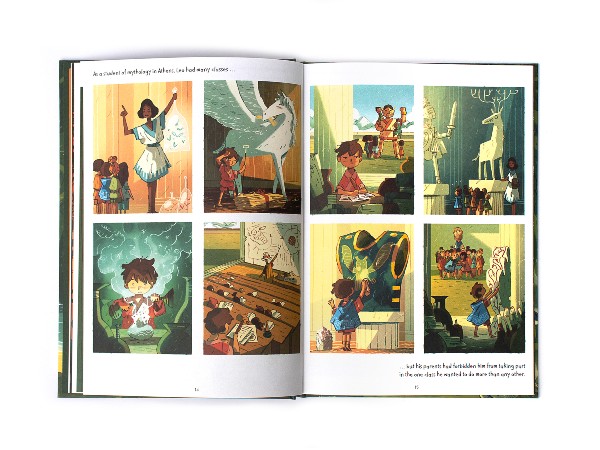 Like Todd-Stanton's earlier Brownstone family misadventures Leo and the Gorgon's Curse fuses sequential art and children's illustration into one satisfying hybrid whole. As protagonist Leo is fallible but likeable, prone to the mistakes and errors of judgement that prove the catalyst for later events. Themes of tolerance, understanding, heroism, friendship, and standing up to abuses of power follow from there. While ultimately Leo and the Gorgon's Curse is a feelgood short it achieves its amiability without ever being frothy or superficial in delivery. There's lots for the younger reader to take away and consider.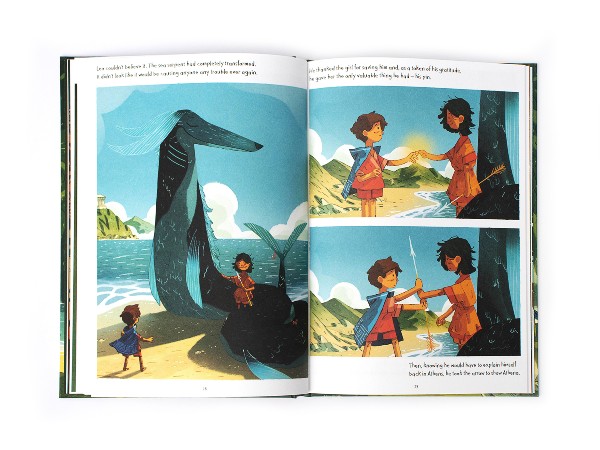 Todd-Stanton's visuals are the most gorgeous of treats once again. Individual panels can have entire narratives embedded in them, while his astute use of colour accentuates both the magical motifs and the more moody, atmospheric sequences. Character and monster design stand out, as does the majesty of Athens and the unknown mysteries of its surrounding environs, but's the quieter, more human moments that prove the most effective: Leo in his bedroom obsessing over his drawings of the heroes he loves, his interactions with his parents, or his ingenious methods of humanely dealing with the supernatural creatures he encounters.
As with all the books in the series this one is entirely self-contained and needs no foreknowledge to be read and enjoyed on its own terms. If you haven't introduced the younger readers in your world to the Brownstone family legacy this is an excellent place to start…
Buy the Brownstone's Mythical Collection books online here
Joe Todd-Stanton (W/A) • Flying Eye Books, £12.99
Review by Andy Oliver