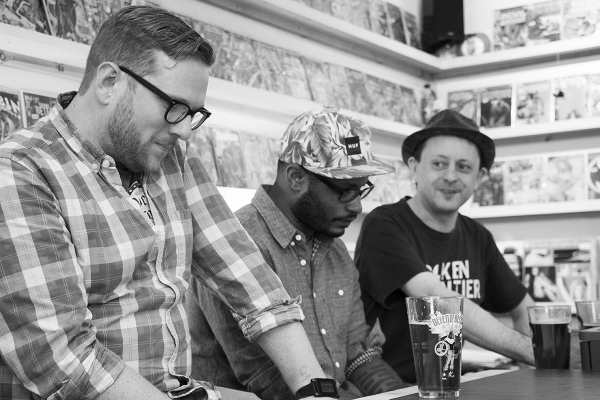 The continuing growth of comics-related happenings in the UK over the last few years has been something of a phenomenon in and of itself. From festivals, cons and fairs to launches, panels, community groups and even Drink and Draw evenings, we've never been more spoilt for choice. It's indicative of the rude health of that side of the scene that, certainly in London, there are regularly clashing events in the comics diary.
A regular fixture with camera in hand on many of these occasions is Orbital Comics' Camila Barboza. Earlier this year, when we were running our 'State of the Small Press Nation' series of articles at BF, Camila kindly allowed us to plunder her back catalogue of photographs for illustrative reference. This week she's launched a website called 'Comics in Focus' that will act as a dedicated archive, recording for posterity many of the events that make up the world of sequential art's annual calendar.
While the initial focus is on Orbital dos, that tagline of "Photographic Documentation of Comics Events in the UK and beyond" gives you an idea of the long-term aims of the site. Above is an image from the recent 'Defend Comics!' panel that I sat on with the Comic Book Legal Defense Fund's Alex Cox and DC Comics artist Khary Randolph, chaired by Orbital's Chris Thompson and organised by the Brooklyn Brewery.
Click here to visit 'Comics in Focus' for albums including LICAF 2015, the recent 'Underneath' exhibition opening, the Jessica Martin 'Elsie' exhibition, the launch night of Julian Hanshaw's British Comic Awards-nominated Tim Ginger, Rachael Smith's The Rabbit launch party, and the Observer/Cape/Comica Graphic Short Story Prize exhibition entries.
A sampling of Camila's photography is below to whet your appetite…
Avery Hill's David White and Ricky Miller with The Rabbit creator Rachael Smith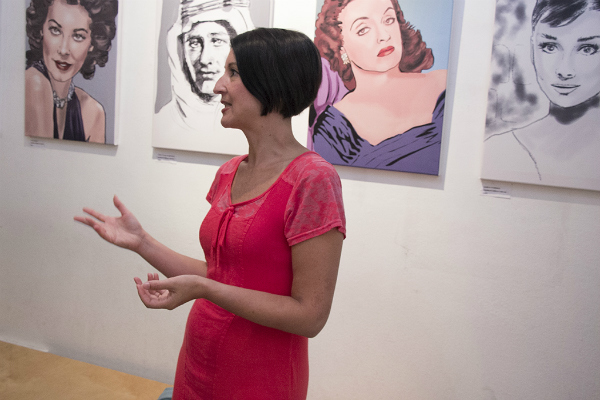 Jessica Martin speaks at her Orbital Comic exhibition. Her debut graphic novel Elsie Harris Picture Palace is out this month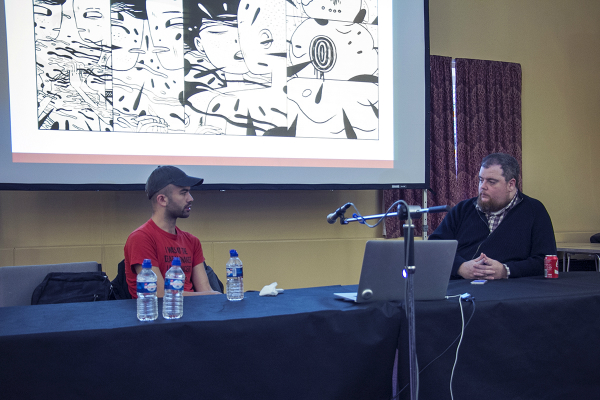 Michael DeForge, one of the guests at this year's Lakes International Comic Art Festival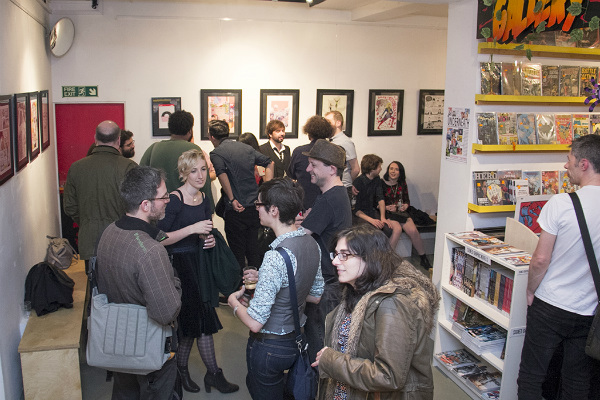 The recent opening of the 'Underneath' exhibition