Every few weeks we sift through all the dozens of crowdfunding communications we receive here at BF each week to bring you a handful of the more intriguing, exciting, experimental and daring uses of the form that we spot, along with some interesting campaigns we've found ourselves. These are comics that both fit the Broken Frontier coverage ethos and that we think deserve your support and backing!
Welcome to Crowdfunding Corner…
Hey, Amateur!
The who and what: Spinning out of the one-page Hey, Amateur! strips from Black Crown Quarterly (and part of Shelly Bond's IDW Black Crown imprint) this anthology compiles short comics "how to" guides that range from tips on the creative process to advice on 'How to Spot a Galaxy' or 'How to Be a Badass Goth'. Contributors are being announced daily thoughout the campaign but so far include such luminaries as Katie Skelly, Gail Simone, Erica Henderson, Glyn Dillon, Liz Prince, Jill Thompson, Peter Bagge, Michael Allred, Emmeline Pidgen, and two-time Broken Frontier Award winners Karrie Fransman and Aditya Bidikar.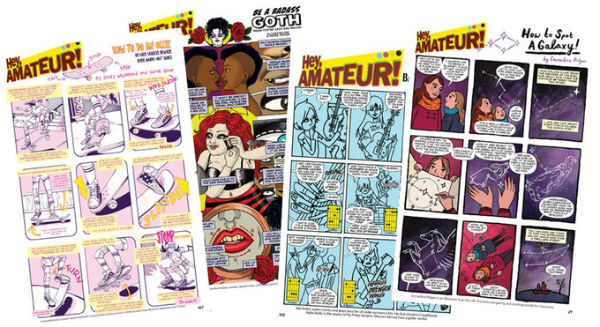 What's on offer: Backers get their names in the book and outside of the print, digital and retailer levels there are also postcard, sticker and pin sets available.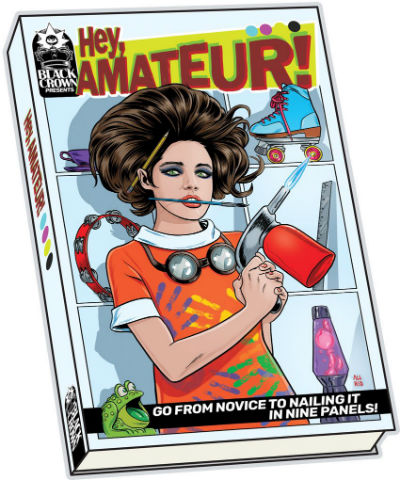 Michael Allred's cover for the book
Why you should back it: Apart from being a fun book in and of itself this is also a project we can really get behind here at Broken Frontier, bringing together as it does established creators and stars of the indie scene. From the carefully curated contributor line-up listed so far it's clear Hey, Amateur! is also going to play that key role that all the very best anthologies do – not just to showcase some of the very best artists and writers in the field but also to bring exciting creative voices to all-new audiences.
Department of the Peculiar Goes POP! #1
The who and what: Writer Rol Hirst (the man who introduced me to small press comics in the early '90s via his long-running series The Jock) and Broken Frontier artist fave Robert Wells return to the world of Department of the Peculiar after a several year break. The operatives of the titular Department are tasked with investigating what their American counterparts would call "superhumans" but this being the UK they're thought of as "peculiars" instead. This new self-contained and entirely accessible storyline reintroduces us to the characters and their world.
What's on offer: Outside of print and digital versions there's a chance to get copies of the 2012-13 two-issue Department of the Peculiar run. Original art, sketches and a chance to appear as a character in a later issue are also on the table.
Why you should back it: Seven years ago at Broken Frontier on the old BF site I said of the original run of this series that "it would be a crime against pop culture to allow Department of the Peculiar to fizzle out after its second issue" and yet sadly that's exactly what did happen. Rol Hirst is one of the strongest storytellers I've encountered in self-publishing and Rob Wells, of Back, Sack & Crack (& Brain) fame, is one of the most under-rated cartoonists in UK comics. Two ever dependable creators you can guarantee will deliver an engaging genre comics offering with their own idiosyncratic twist.
The Ghost in the Window
The who and what: When Doriane Valentine's family move to a derelict estate so her father can take up a position as a caretaker there, the family begins a new chapter. Her mother suffers from a condition that means she can't communicate with the rest of the family and Doriane initially spends her time fruitlessly looking for adventure at their new home in Gullmuir. When she draws a ghost in the condensation on one of the house's windows, though, she unwittingly creates a new friend and their lives are changed forever…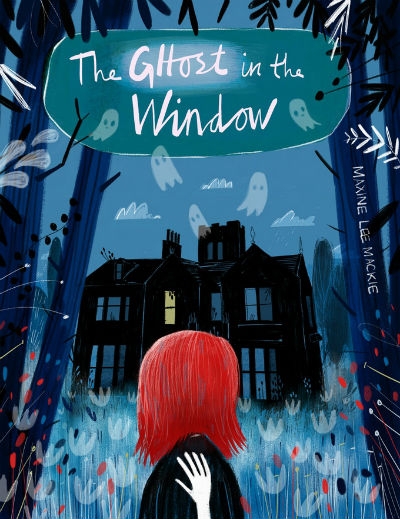 What's on offer: Sticker sets, mini-prints and zines are also on offer around the main reward of a print copy.
Why you should back it: One of then joys of running this regular feature at Broken Frontier is in discovering artists whose work we had yet to encounter. Maxine Lee-Mackie's charming art and careful use of colour instantly grabbed my attention on the book's Kickstarter page and marked this out as a project deserving of support.
Come Together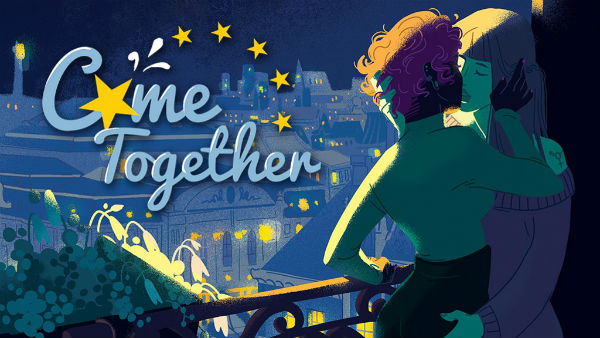 The who and what: Tab Kimpton, whose Minority Monsters was reviewed by our Holly Raidl here at Broken Frontier last year, has co-edited this erotic anthology of stories alongside Alex Assan, the SICBA Award winning artist of Captain Imani and the Cosmic Chase. The theme is "reunion" and we're promised a book that will feature "old friends sharing sizzling tension in a Finnish sauna, long distance lovers yearning for each other on a train ride to rural Italy, rival fashion designers clashing in battles of sexual prowess in Berlin, and more. Thirteen stories from many cultures and countries, covering a multitude of times, places, peoples and sexualities… In a world growing increasingly more divided, it's time to Come Together."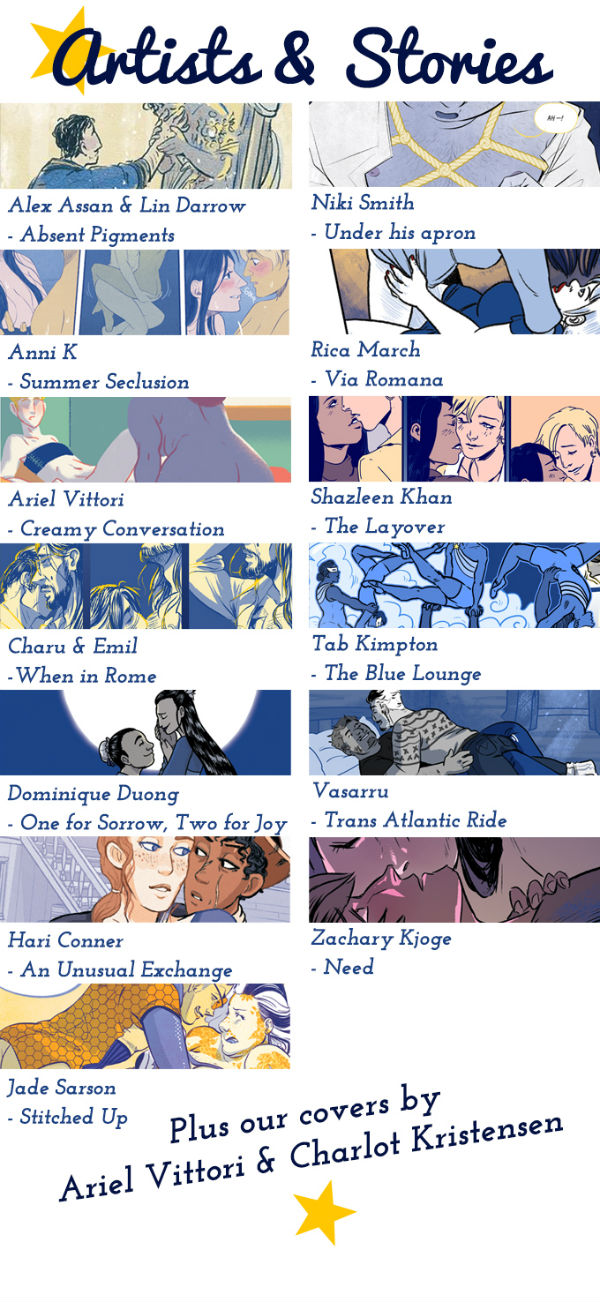 What's on offer: Lots of extra reward tiers are included here like signed copies, personal portraits, character commissions and digital illustrations.
Why you should back it: The anthology has a cracking line-up of creators (as you can see above) but there's also a number of contributors we've either spotlighted at BF in the past or have been covering for many years like Jade Sarson, Hari Conner and Shazleen Khan in the mix. That always ensures added support from us. And I was very pleased to see Dominique Duong included, an up-and-coming artist who is also a Gosh! Comics and Broken Frontier Drink and Draw attendee. Check out the Kickstarter page for more preview art.