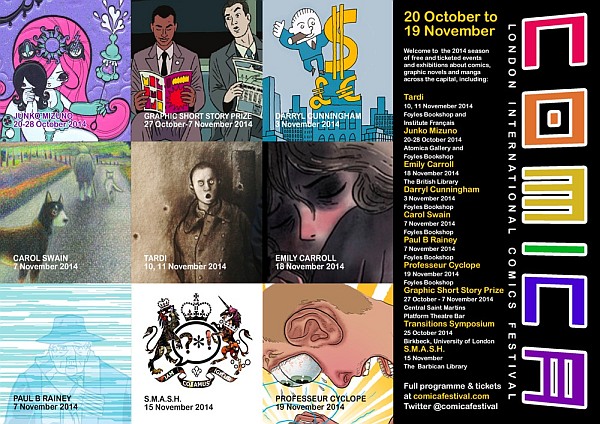 All our Comica Festival articles in one place here!
Comica Festival's autumn programming began on Monday 20th October, in London, with the opening of the Belle: The Art of Junko Mizuno exhibition at Covent Garden's Atomica Gallery and continues with a series of events that includes Comica conversations with creators of the calibre of Tardi, Emily Carroll, Darryl Cunningham, Carol Swain and Junko Mizuno herself.
Broken Frontier have been supporting the festival with a series of related reviews, articles and interviews that began last week. No doubt you have already noticed the 'A COMICA FESTIVAL TIE-IN!' lead-in on a number of entries but we're making it easier for you to ensure that you don't miss any  of the Comica fun by grouping all the links to our pieces together in one place here at the top of our front page!
Events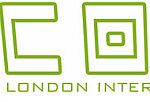 Comica Festival 2014 overview – Tardi! Junko Mizuno! Carol Swain! Darryl Cunningham! Emily Carroll! Transitions! The Cape/Observer/Comica Graphic Short Story Prize! Our Broken Frontier round-up of all the festival events here…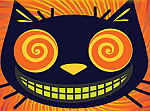 Comica Comiket November 1st – Please note that, sadly, the Autumn Comiket has now been postponed until Spring 2015. Always one of Comica's showcase events the Comiket independent comics fair returns to Central Saint Martins this month. Get in the mood for another great day of indie, micro and self-publishing with this "fan-made" film of Comiket 2013.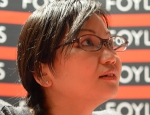 Junko Mizuno at Atomica Gallery and in Comica Conversation – The Queen of Creepy Manga's exhibition opening kicked off Comica 2014 at the Atomica Gallery in Covent Garden on October 20th and on October 22nd she was in Comica Conversation at Foyles with Jason Atomic. Photos (courtesy of Dean Simons) here.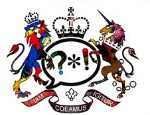 S.M.A.S.H. at the Barbican Library November 15th – Three free comics panels as Comica teams up with the London Graphic Novel Network for an afternoon of discussions on art, history and storytelling in comics. Panellists include Hannah Berry, Paul Gravett, ILYA, Woodrow Phoenix, Alex Fitch and Lord Hurk.
Features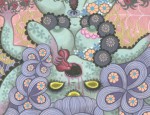 Junko Mizuno profile – From her dark fairy tale adaptations to the bizarre world of the two volume Little Fluffy Gigolo Pelu, BF's Bart Croonenborghs puts a spotlight on the macabre world of Junko Mizuno, the Queen of Creepy Manga whose exhibition can be seen at the Atomica Gallery and who will be the subject of a Comica Convsersation on October 22nd.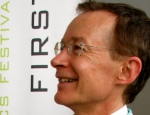 Paul Gravett interview – The Comica Festival co-director, 'The Man at the Crossroads' himself, talks to BF's Andy Oliver about this year's programme, his highlights of eleven years of the festival and the Comica philosophy of championing the very best the medium has to offer.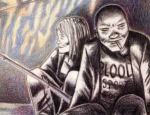 Carol Swain profile – Carol Swain will be talking about her work on the Cult Comics Comica Conversation panel (in association with Broken Frontier) on November 7th. BF's Tom Murphy looks at the work of this hugely influential creator from her early self-published books to her recent graphic novel Gast from Fantagraphics.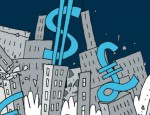 Darryl Cunningham interview – Darryl will be in conversation with Danny Dorling about his latest piece of insightful graphic journalism Supercrash: How to Hijack the Global Economy on November 3rd. He chats to Andy Oliver about both this latest Myriad Editions offering and his work to date in this wide-ranging interview.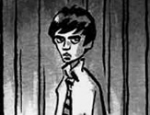 Rob Davis interview – Rob Davis will be a guest on the Cult Comics conversation panel. Here he talks about his graphic novel The Motherless Oven from SelfMadeHero, a coming of age story with its own unique sensibilities both visually and thematically.
Reviews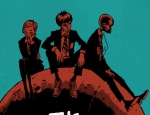 Rob Davis's 'The Motherless Oven' – Rob Davis will be talking about The Motherless Oven on the Cult Comics Comica Conversation (in association with Broken Frontier) on November 7th. BF's Karen O'Brien reviews the SelfMadeHero-published graphic novel.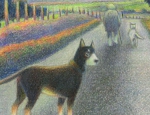 Carol Swain's 'Gast' – Another participant in the Cult Comics Comica Conversation, Carol Swain's Gast was reviewed by Tom Murphy at Broken Frontier when he highlighted the book as his "graphic novel of 2014 so far".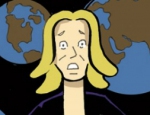 Paul B. Rainey's 'Thunder Brother: Soap Division' – Paul will also be taking part in that Cult Comics panel at Comica. Andy Oliver takes a look at his self-published series that asks the question "What if your favourite soap operas were real…?"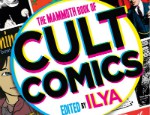 ILYA's 'The Mammoth Book of Cult Comics' – ILYA is the fourth and final creator on that Cult Comics panel. Andy Oliver looks at a collection celebrating three decades of small press and indie comics!