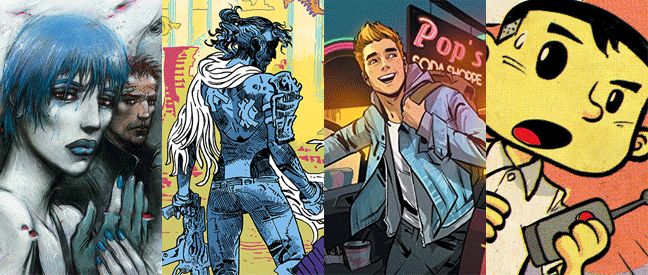 It's nearly Wednesday, and you know what that means: a fresh load of comics and graphic novels! With so many publications hitting your local comics store or digital storefront, the BF staff is here to lead you through the woods with our weekly staff picks. Satisfaction guaranteed!
Comic of the Week
The Art of Charlie Chan Hock Chye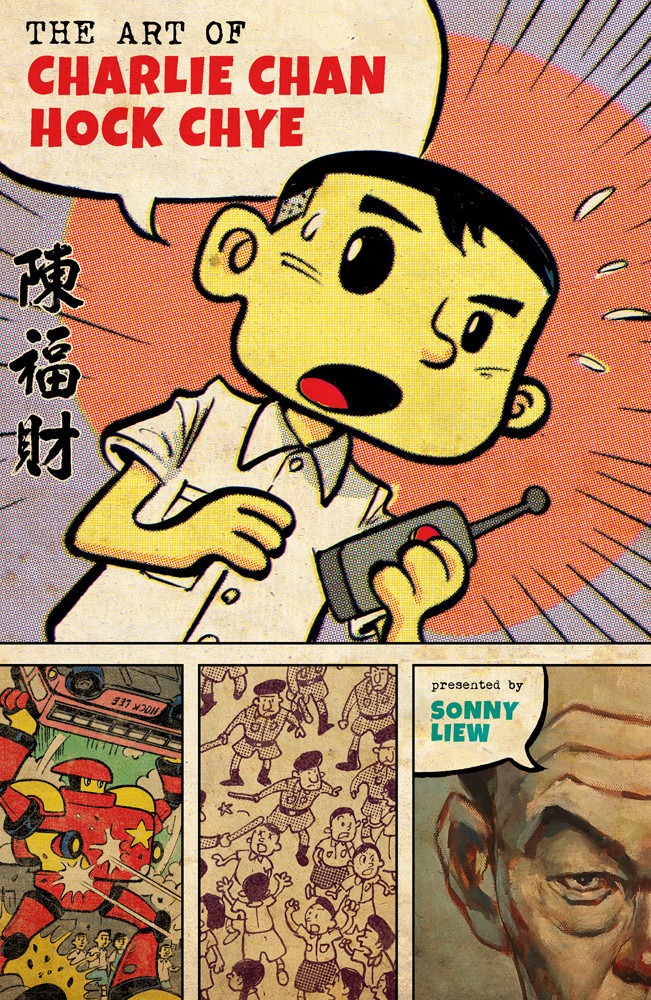 We've put the spotlight on Singapore-based Sonny Liew before, as both artist (The Shadow Hero) and editor (Liquid City). However, The Art of Charlie Chan Hock Chye, an intricate tapestry of comic art and political comment, is a stunning achievement that should well and truly propel him into the global premier league of cartoonists.
Across 320 fascinating pages, the book presents the biography of its title character, a Singaporean cartoonist in his 70s, as he looks back over his life and work. His career spans the vertiginous political development of his home territory, from its time as a British colony, through its short-lived union with neighbouring Malaysia, to its independence as a singular, fascinating city state described famously by William Gibson as "Disneyland with the death penalty".
Liew's artistic achievement is to generate a variety of styles that reflect the evolution of both Chan's work and the local political situation. He uses the many forms of comics to blend one man's life story with a slice of comics history and no small amount of clever, biting political commentary – to the extent that the National Arts Council of Singapore withdrew its publishing grant for the book, which it claimed "potentially undermines the authority or legitimacy of the Government".
When something annoys authority that much, it's got to be worth a look.
Sonny Liew (W/A) • Pantheon Books, US$30
– Tom Murphy
Turncoat #1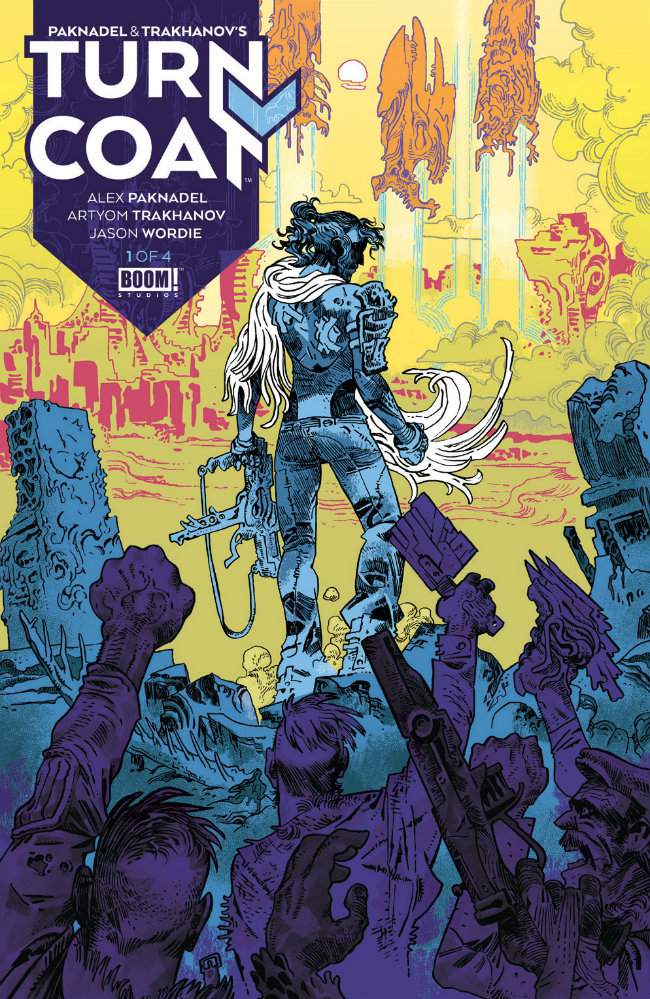 After three hundred years of alien oppression by a race known only as the Management, the woman who made civilization's reconstruction possible finds herself an outcast from the very people she helped to liberate. Once a top cop for the Management, Marta Gonzalez's betrayal of her former employers has won her no friends in the five years since their sudden departure.
The new human government, composed of former resistance leaders, don't trust how long it took her to turn coat, and Management loyalists just plain hate her for her betraying their masters. Five years after the occupation, Marta is a struggling private investigator trying to keep the lights on while keeping her head down. When she takes on a missing persons case for a loyalist client, Marta finds herself embroiled in a conspiracy that threatens to shatter the delicate social balance holding civilization together.
Promising up-and-coming creators Alex Paknadel (Arcadia) and Artyom Trakhanov (Undertow) take readers on a down-and-dirty tour of the future in this hard-boiled, dystopic sci-fi thriller from BOOM! Studios.
Alex Paknadel (W), Artyom Trakhanov (A) • BOOM! Studios, $3.99
– Jason Wilkins
A&A: The Adventures of Archer & Armstrong #1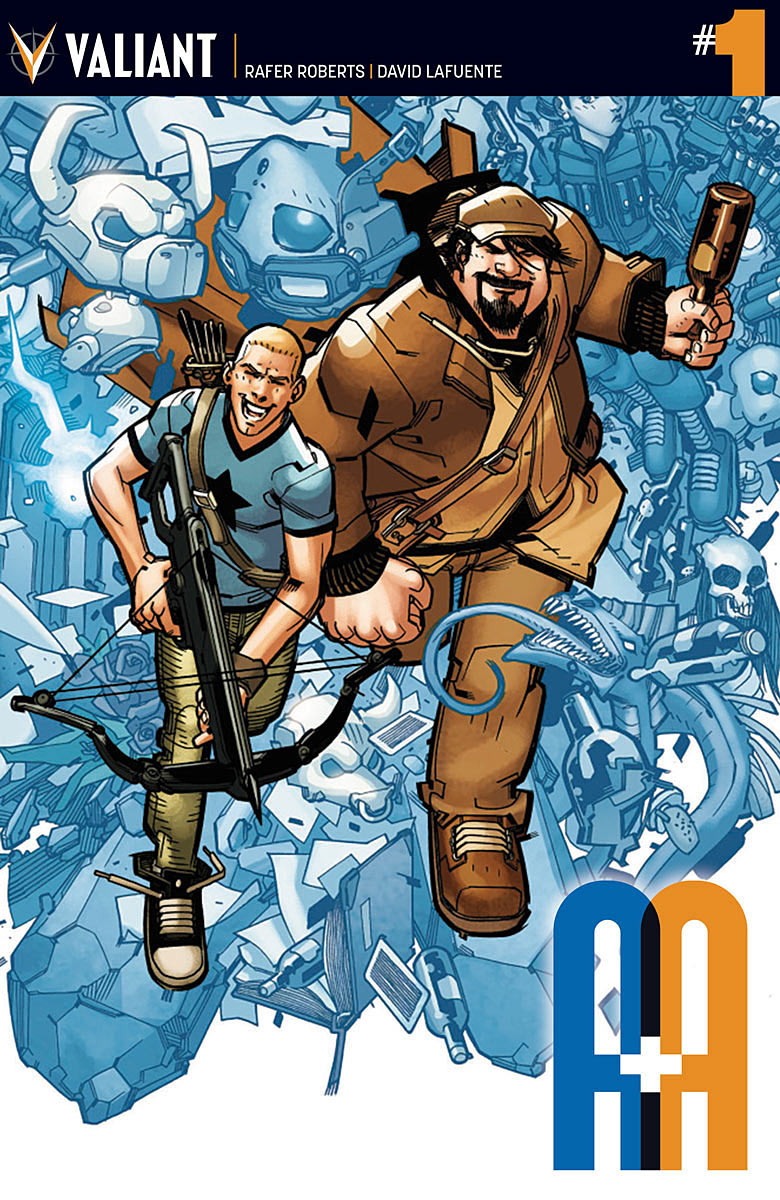 Valiant's new ongoing series is the perfect place to start if you're not familiar with the world of Archer & Armstrong: a sheltered teenage martial arts master and marksman, and an immortal adventurer who has spent the last 7,000 years drinking and carousing his way through history.
The publisher offers a sneak peek into the duo's newest misadventure: "Archer is about to set off on his most dangerous mission yet – a quest into the mystic reaches of Armstrong's bottomless satchel to liberate his friend and comrade from the clutches of the mad god Bacchus! Imprisoned in Armstrong's satchel for centuries, Bacchus now commands a legion of monsters, goblins and golems bent on escaping back into the world of man and enacting revenge on their captor…"
Rafer Roberts (Plastic Farm, X-O Manowar) is the writer of wrongs on this project, and he has teamed up with artist David Lafuente (Ultimate Spider-Man, New Mutants) to launch what promises to be a boozy adventure filled with heroics, happy accidents, and hilarity. If you're looking for a smashing fun (or just smashed) comic this week, give A&A a try.
Rafer Roberts (W), David Lafuente (A) • Valiant, $3.99
– Karen O'Brien
The Nikopol Trilogy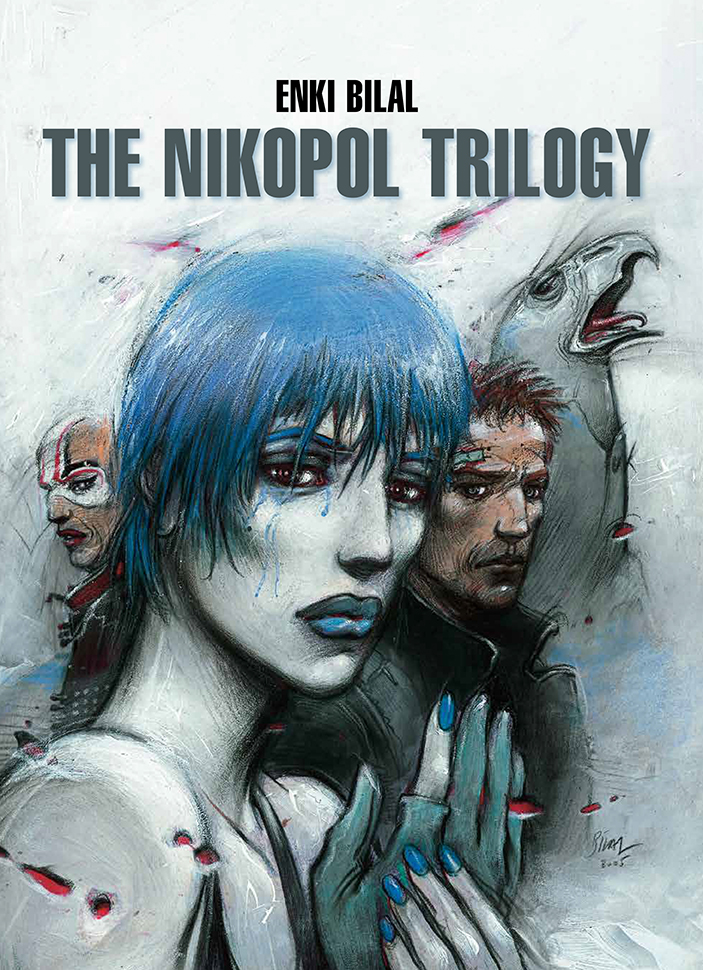 When Titan Comics poached editor Lizzie Kaye from SelfMadeHero last year, they promised that she would "lead the charge" in the publisher's programme of "delivering works of international and cultural importance".
And while we've already seen some of that in new editions of the psychedelic sci-fi of Philippe Druillet, one of the most enticing snippets in that introductory press release was the promise of new editions of the work of Enki Bilal.
Published in France between 1980 and 1992, the volumes that make up the Nikopol Trilogy are a cornerstone of the artist's work that has been – incredibly – out of print in English since the short-lived publishing collaboration between DC and Humanoids back in the early noughties.
Presenting three related stories across the fragmented Europe and Africa of the 2020s, the Nikopol trilogy epitomises the high concepts, mesmerisingly rendered environments and visual poetry that we associate with the best bandes desinnées, displayed to maximum effect here in an oversized format that puts previous English-language editions to shame. (It's also worth noting that this is also a brand new translation, by Edward Gauvin.)
Enki Bilal (W/A) • Titan Comics $34.99
– Tom Murphy
Archie, Volume One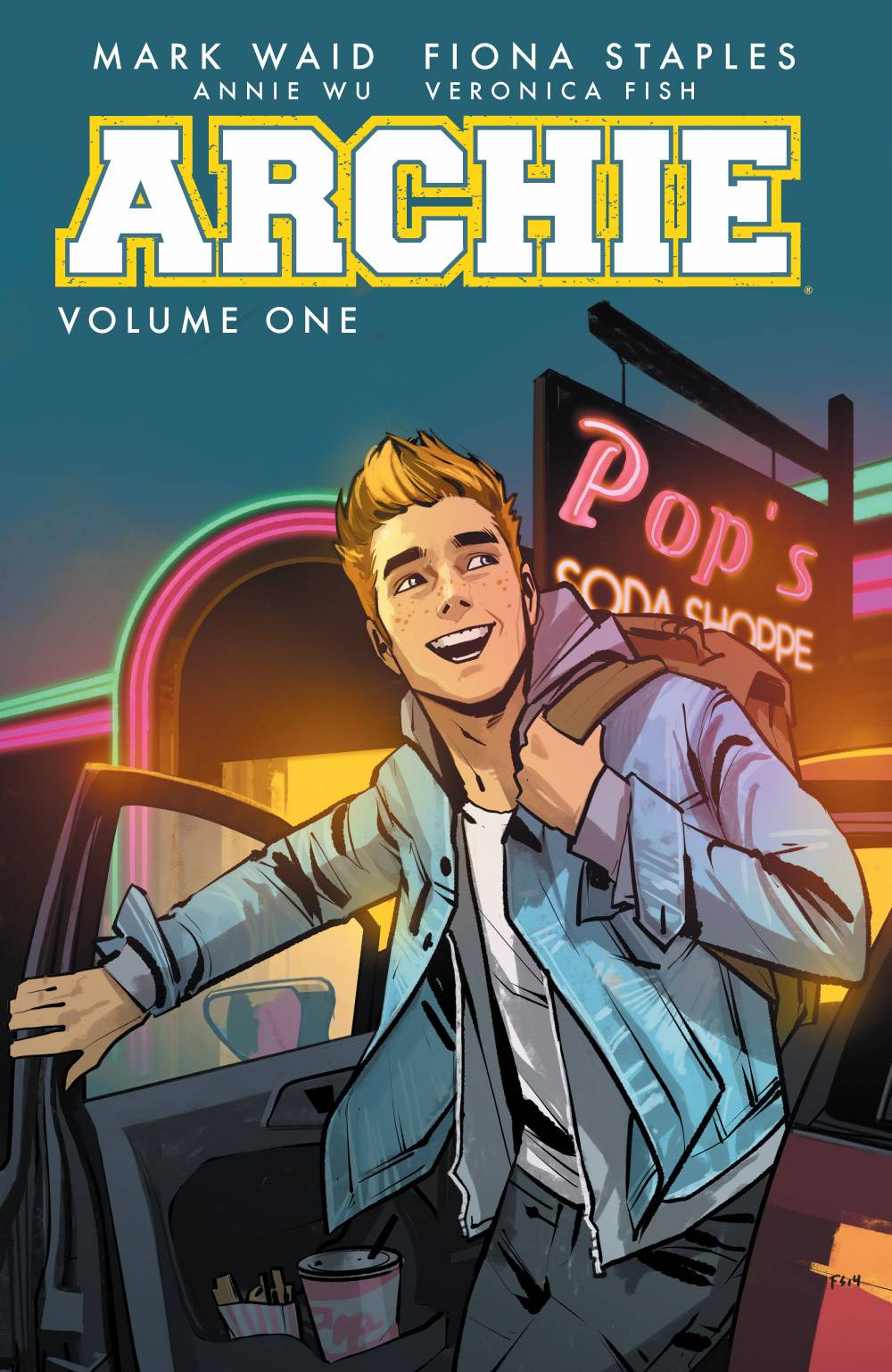 Archie has been many things since the title's debut in 1942, but perhaps the most apt description is "dependable." The series has chronicled the misadventures of the famously indecisive redhead for generations, building up a memorable supporting cast along the way.
Of course, the flip side of dependability is predictability. When Archie Comics relaunched its flagship series last summer, Mark Waid and Fiona Staples faced the challenge of injecting a dose of freshness into Riverdale while honoring the book's simple charms.
By those standards (and many more), these first six issues are a stunning success. Waid and Staples bring all the joys and angst of high school to the page without diluting the book's all-ages appeal. Annie Wu takes over art duties for issue four, followed by new regular series artist Veronica Fish.
Each adds a distinct new perspective to the the title as Archie deals with a break-up with his high-school sweetheart and meets the new girl on the block. At this point, all bets are off in Archie's brave new world—and I know I won't be the only one returning for volume two.
Mark Waid (W); Fiona Staples, Annie Wu & Veronica Fish (A) • Archie Comics, $19.99
– Paul Mirek