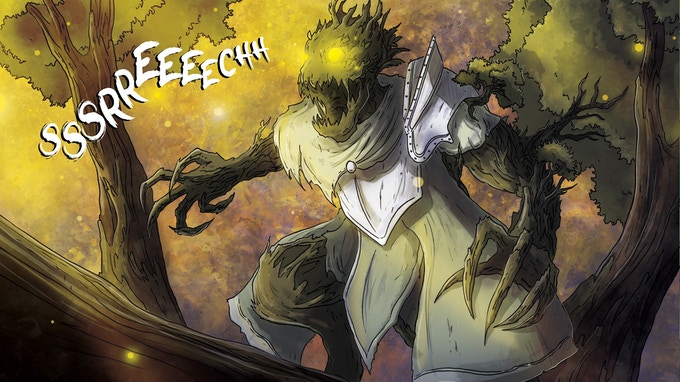 Our Crowdfunding Corner feature returns again today as we continue to once again actively spotlight the more intriguing, exciting, experimental and daring uses of the form that we spot on the crowdfunding circuit. These are comics that both fit the Broken Frontier coverage ethos and that we think deserve your support and backing! Today's subject is Lyndon White's fantasy graphic novel Candles.
The who and what: A magical fantasy story that follows the adventures of Grace who seeks to save her devastated village from the "Dark-bark" plague that a witch has cast across the land. Also investigating the source of this evil are sorcerer Idris and his apprentice Ava in a story that we're promised fuses the Brothers Grimm with Studio Ghibli.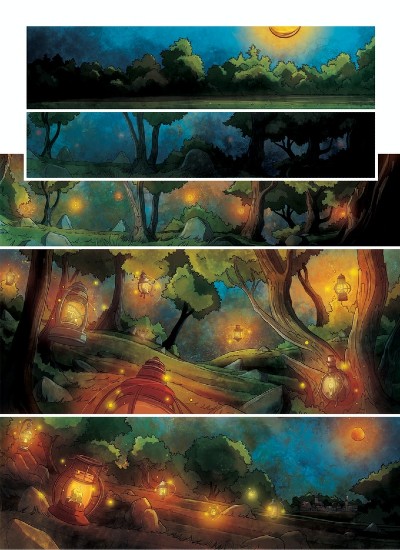 What's on offer: At the lower price range tiers there are bookmarks, prints and bookplates available. Further up there's a limited edition print of the map of the book's world, sketched editions and commissions.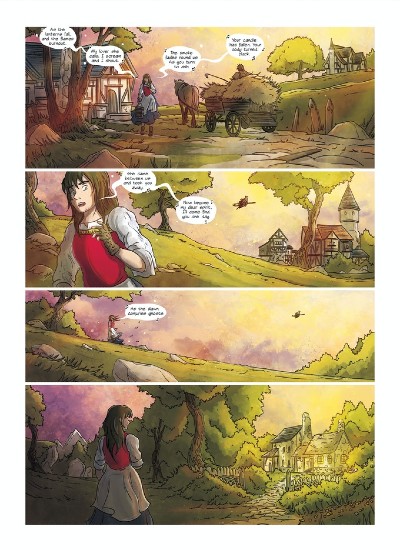 Why you should back it: Candles was covered before at BF when the book was originally part of Unbound's line-up. Now part of the Cast Iron Books publishing schedule, White has redone the original artwork for Candles and it looks stunning!
When last we promoted Candles I said:
Lyndon White is undoubtedly one of the finest illustrators currently working in UK small press comics. His gorgeous, lush and entrancing visuals are a perfect match for the subject matter and his track record of providing suitably atmospheric artwork in projects like Sparks and the Fallen Star, The Mind of James Svengal, Flirting with Death and A Tale of Shadows speaks for itself. If you haven't discovered his work to date then Candles looks set to be your perfect entry point.
This is undoubtedly the book that will propel Lyndon White to the levels of recognition his work has long deserved.