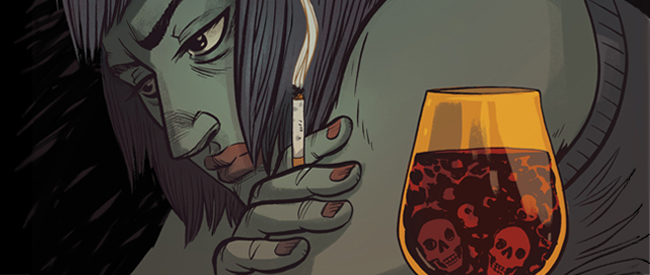 With plenty of experience dealing with the supernatural in the pages of Hellboy's B.P.R.D. and Rumble, writer John Arcudi sets out to prove that true-to-life thrillers can be just as disturbing. And what better place to do this than inside the closed walls of a prison!
Dead Inside is the new crime thriller from Dark Horse Comics starring Detective Linda Caruso, tasked with investigating crimes committed inside county jails. You might think the limited parameters of these cases would make them fairly "open and shut". But Linda discovers this isn't necessarily the case when it's a murder that no one wants solved.
With the first issue due out on December 21, John Arcudi tells us more about what we can expect from this very unusual twist on the murder mystery.
BROKEN FRONTIER: Having penned both B.P.R.D. and Rumble you're no stranger to writing about the mysterious, but why did you decide to tackle crime fiction for your next project?
JOHN ARCUDI: My very first comics work some sixteen million years ago was a crime fiction story.  It's always been my first love as a storyteller, and pretty high up there as a reader.  In fact, I often looked at some arcs in B.P.R.D. as crime stories.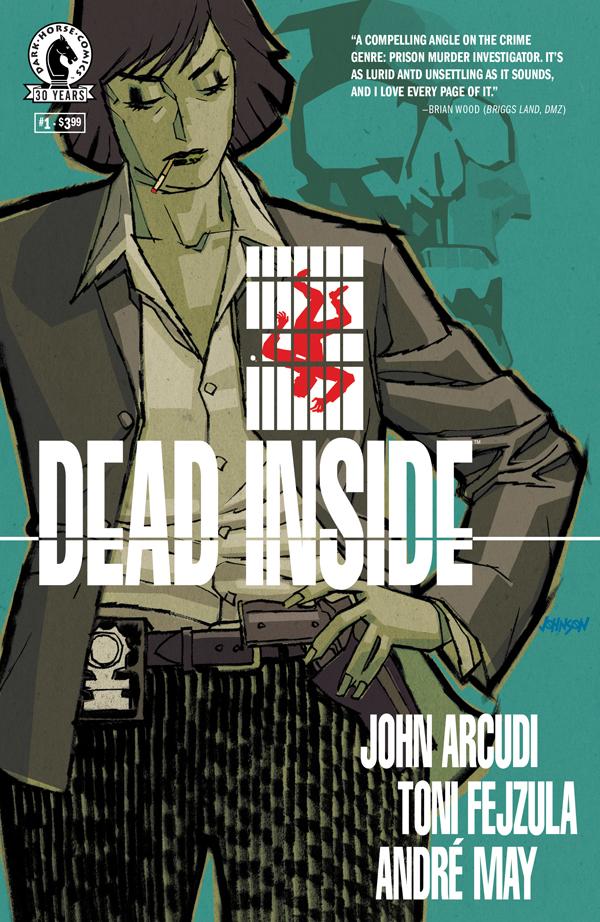 Did you do anything specific to research the departments responsible for solving crimes committed inside a prison or how these investigations are handled?
There's not a whole lot you can do beyond reading and finding documentaries on these units.  Maybe the NYC police will let Tom Hiddleston go on a ride-along if he's gonna shoot a police drama, but that's not really open to comics writers.  Still, I've done my due diligence, and this is something that has interested me for years now so it's like "ongoing research," I guess you might call it.
Does this storyline wander into the occult at all or does it stay pretty true to life?
It's as true to life as I could make it.  Definitely nothing fantastic or occult about this story, but if a cold-blooded murderer isn't a monster, then I don't know what is.
I like how the title Dead Inside refers to both a murder committed inside a prison and the emotional state of the lead character, Linda Caruso. How much of an impact does her personal have on her ability to solve this mystery?
At first it seems to hinder her, but then as she comes alive, her rebellion against that apathy starts to fuel her and push her deep into the investigation.  Which, by the way, is not necessarily a good thing.  At least if you believe the other characters in the story.
Was Linda's assignment to the Jails Crime Division similar to being sentence to prison herself. Is she "serving time" for past transgressions?
"Transgressions" might be pushing it, but yes, you've got it.  She's been given a "sentence" and there's an irony that her domain is now limited to a prison itself.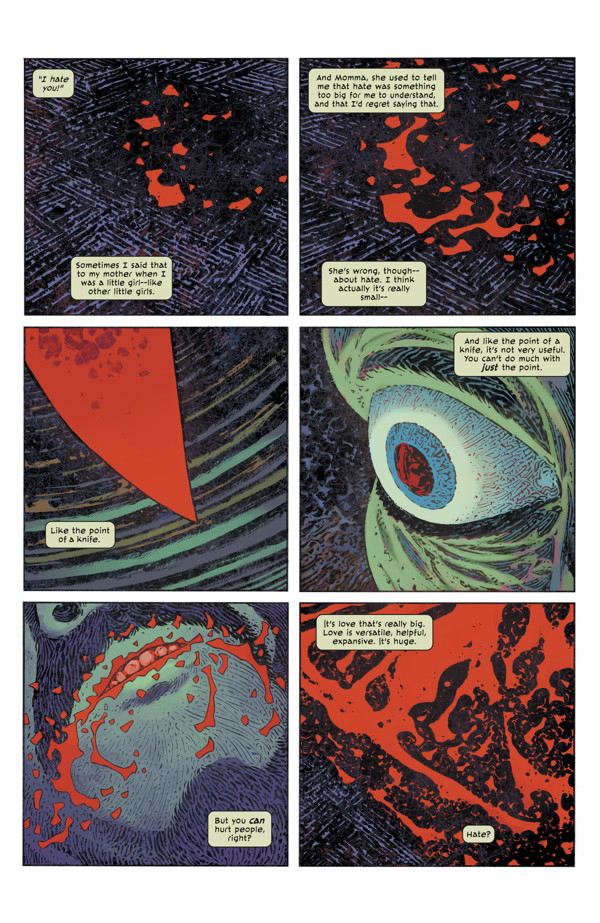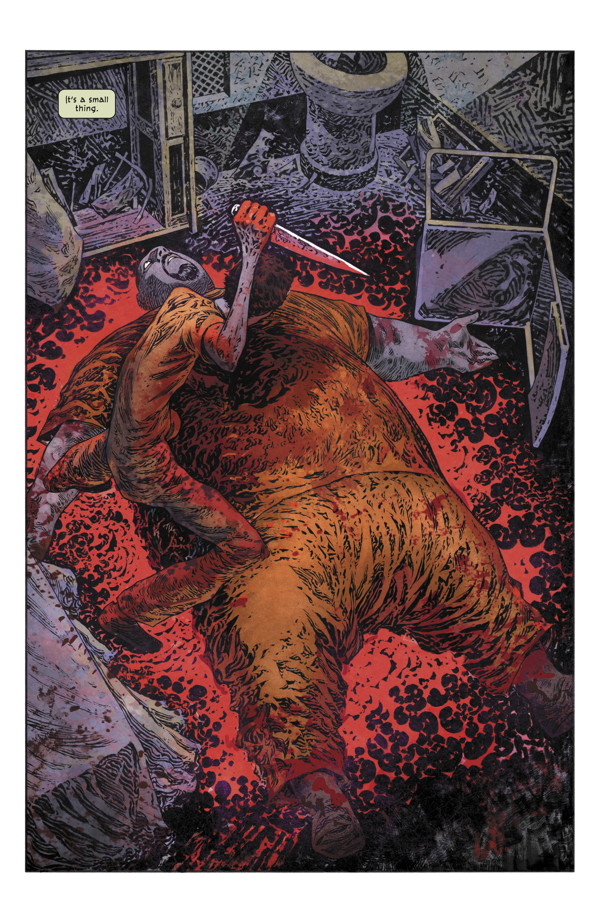 While we're very aware of the need for law enforcement to punish criminals, we don't often think about how it's there to protect them as well. How important is that theme to this story?
To the theme, maybe not much.  But to the story it's very important. The tiers of inmates within prison is not so different from what we see in life on the outside, but it's just played out in more stark relief there.  So some need protection from other inmates, and as you go lower down the food chain, you see that maybe such "weak" people are more likely to snitch to get that protection.
How involved were you in selecting the creative team. You've worked with Toni Fejzula before. Why was he a good fit for this story?
I wanted Toni because he's great.  He can draw anything he wants, and that's what any story needs.  Plus we work closely to set a tone.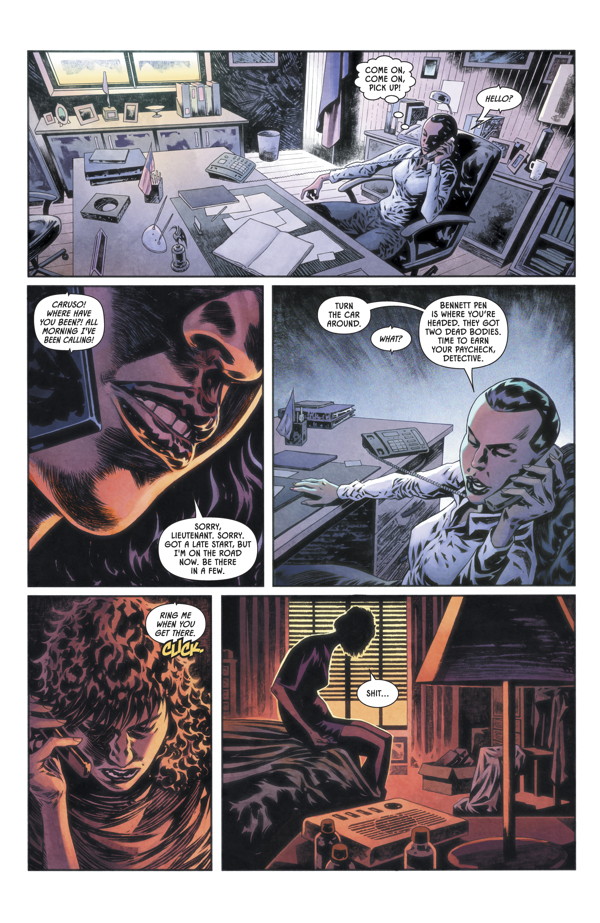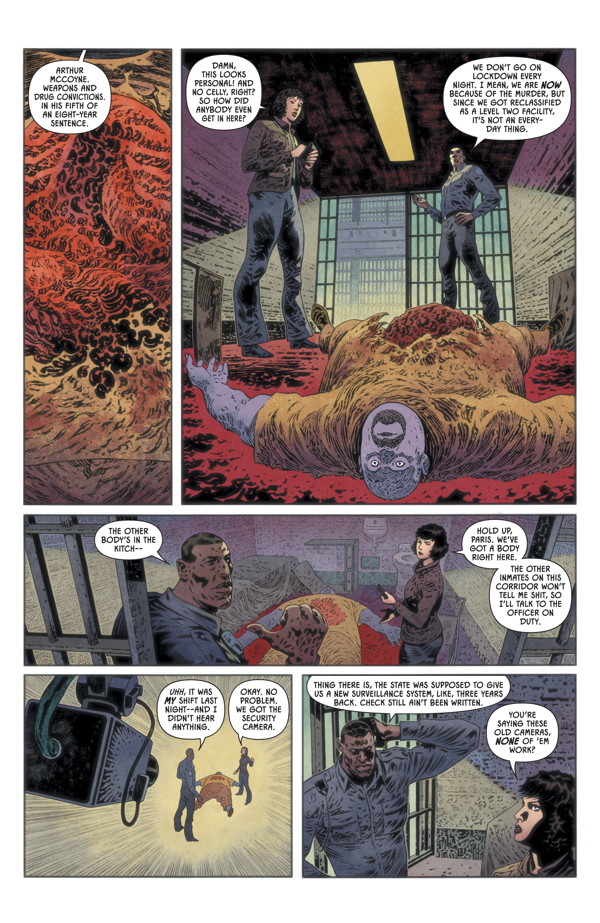 What can you tell us about the future of this series? Will it be over once this initial mystery is solved or will it lead to further investigations?
You're going to have to wait to see what happens to Linda to find that out.  And for that matter, who says the series even needs Linda to continue?  A lot to think about, but I'm not giving you any answers here.
Dead Inside debuts this week from Dark Horse Comics. You can follow John Arcudi on Twitter here.