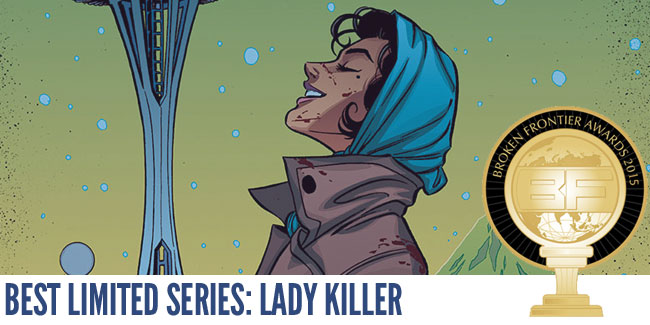 In the five-part Lady Killer, Joëlle Jones and her collaborators delivered an explosive and stylish midcentury tale that put traditional gender roles in the crosshairs. And there's more to come!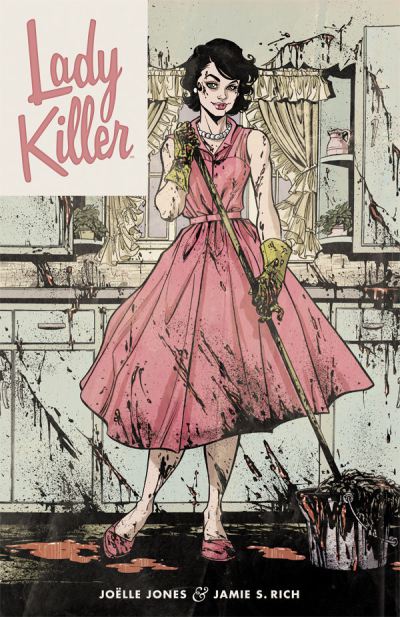 Lady Killer marks the introduction to comics' latest femme fatale, Josie Schuller, who redefines what it means to be a "strong female character" by… um… being the perfect housewife?
That's the great thing about the limited series; it allows creators – and even publishers – the opportunity to experiment with unique concepts without the long-term commitment. How would anyone know that a story set in the 1950s about a homemaker balancing her duties cooking, cleaning and taking care of the kids with her undercover job as a deadly assassin would garner such a positive response?
Well, like most things, success was largely determined by how well it was executed, and creator Joëlle Jones answered the bell with this debut series.
Lady Killer reads like a passion project that could have only come from the mind of its creator. And as it just so happens, this idea had been bouncing around in her head years before she finally had the chance to do it. (How do I know this? Check out my interview with Joëlle Jones just before the launch of Lady Killer).
In the time leading up to Lady Killer, Jones worked primarily as an artist on projects ranging from the romance graphic novel 12 Reasons Why I Love Her (written by Jamie S. Rich) to the bloody, Viking series Helheim (written by Cullen Bunn).
Jones calls upon her experience in both of these genres to concoct the perfect atmosphere for a midcentury story; stylish and sleek on the outside with a ton of tension boiling just under the surface. Well, I suppose plenty of that tension gets to boil over during the scenes where Josie violently takes down her targets, but that's kind of the point.
And for as much as Lady Killer tackles sexism head on, the interpretation is left mostly to the reader. I could see some people viewing this as cathartic revenge fulfillment, while others see it as a more level-headed social critique.
Either way, Jones has brought along the perfect team to help her along the way. Long-time collaborator Jamie S. Rich assists with the story and colorist Laura Allred adds the perfect pop of color to this period piece.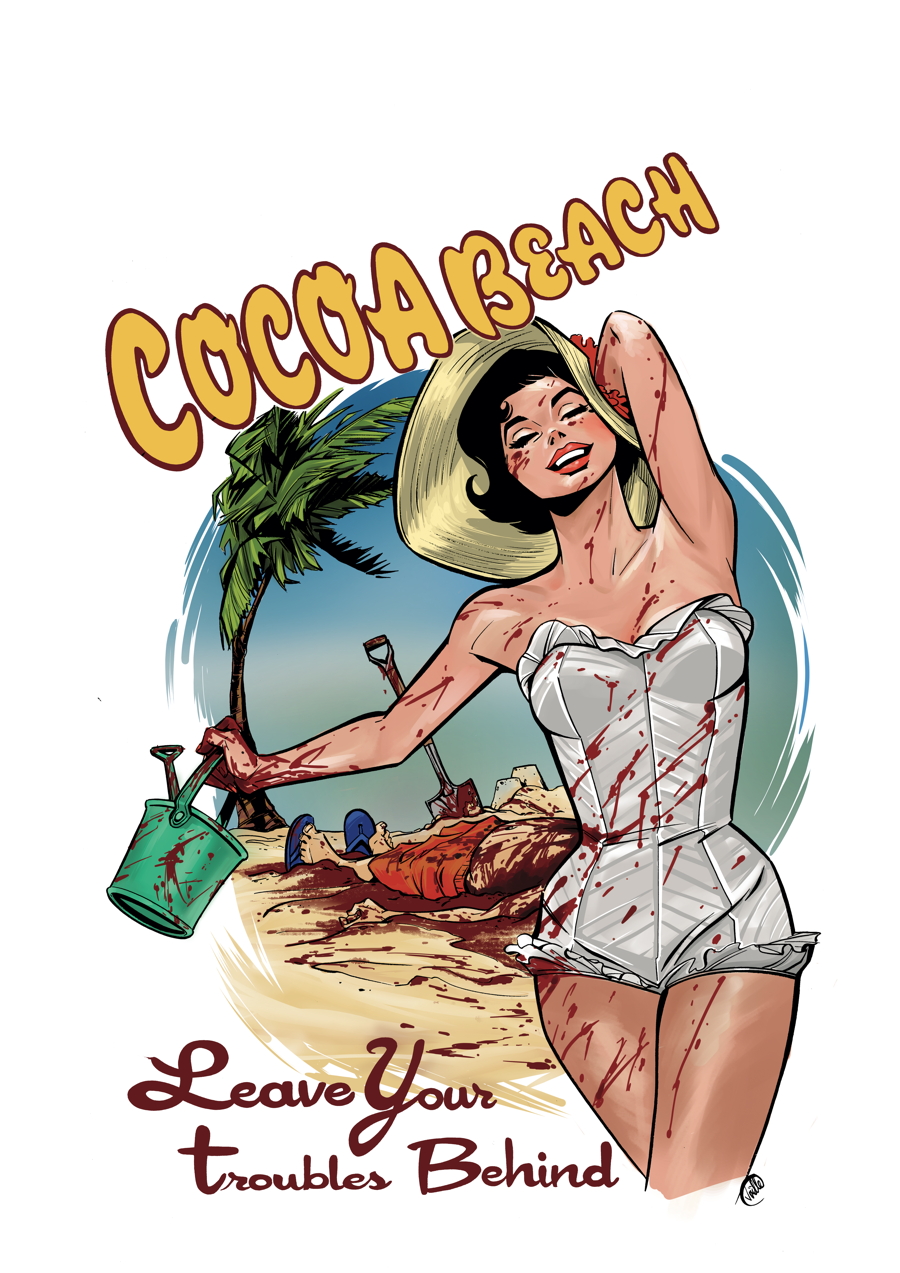 This five-issue story arc of Lady Killer accomplishes exactly what a limited series should. It sucks the reader in with an engaging concept and relatable characters while it races along at a neck-snapping pace before tying it all together in a nice little bow… at least for now.
Fans who've been dying for more Lady Killer will be happy to hear that the series returns for its second story arc (see right) in Spring 2016!