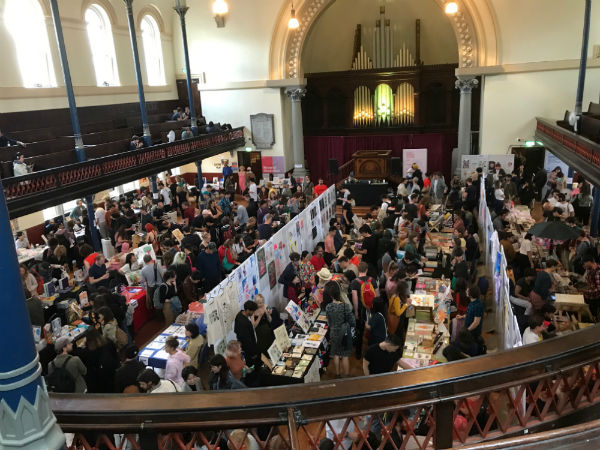 Taking new creators to new audiences. That was the title of this year's Broken Frontier Panel at the East London Comics and Arts Festival (ELCAF) but it could just as easily have been the theme of the entire weekend. After our 45-article ELCAF Fortnight marathon on the site over the last couple of weeks we were going to let the pictures talk for us this year in terms of a festival report (and our list of things to celebrate about ELCAF from last year remains as valid now as it was twelve months ago) but in light of another excellent three days of festival activity it seems important to speak briefly about the unique role ELCAF has on the annual UK comics calendar.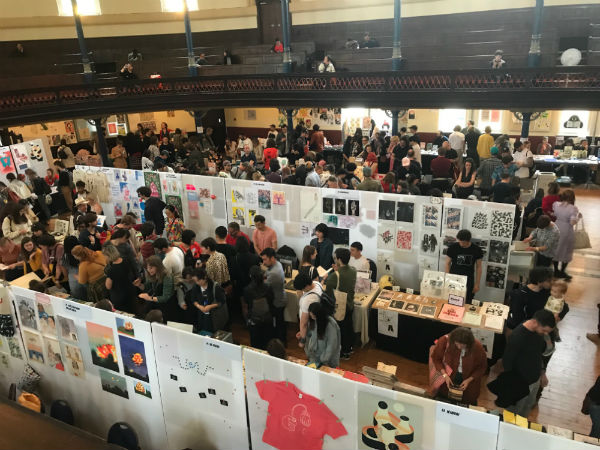 Below you'll see a number of images of our Broken Frontier 'Six Small Press Creators to Watch' either tabling, taking part in ELCAF events or at informal moments at the festival. That seems an appropriate link to talking about the way in which ELCAF supports young creatives. That support is not simply in terms of exciting new voices being given an opportunity to exhibit next to renowned names in comics and illustration (though that, of course, is a wonderful feature of the show as our 'Six to Watch' artist Olivia Sualdea's debut with her first print comic Kolf demonstrates) but also the invaluable opportunity of the Springboard Meetings where young creatives get feedback on their work from renowned industry names. I took part again this year and discovered some truly exciting work which I'll be going on to feature on the site in the near future and, indeed, bringing those creators to new audiences.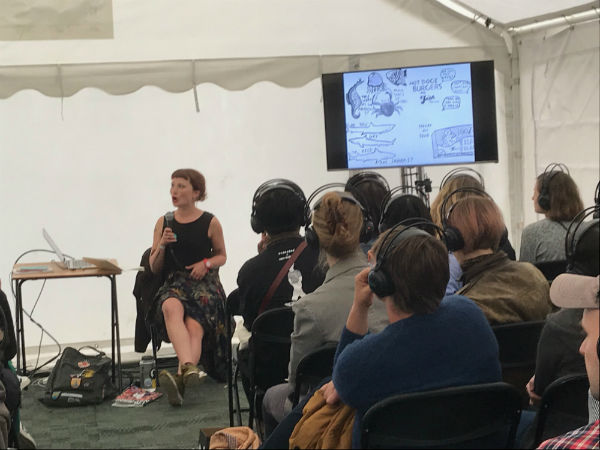 There's also the annual ELCAF x WeTransfer Prize which gives a young artist the financial backing to create longer-form work. We said of this year's ELCAF x WeTransfer winner David Biskup when we reviewed his Brief Encounters last week that "Biskup remains one of the most innovative and reliable creators self-publishing in the UK and his comics deserve a far wider readership." Last year's winner was 2018 Broken Frontier 'Six to Watch' artist Jayde Perkin whose graphic memoir I'm Not Ready was the centrepiece of this year's event. Jayde spoke about the themes of her work at a talk on Saturday afternoon (above). Here's a creator whose work has definitely found new audiences thanks to ELCAF.
Beginning to see where I'm going with this…?
On our Broken Frontier panel (with Comics Laureate Hannah Berry, Jayde Perkin, Avery Hill's Katriona Chapman and 2019 BF 'Six to Watch' Aleesha Nandhra below) we talked a lot about the importance of events where creators are genuinely reaching new readerships outside of comics. If the medium is to continue to grow in terms of practice and reach it is vital that festivals appeal to broader bases. A few years ago here at Broken Frontier, artist and small press activist Simon Moreton (Minor Leagues) spoke of the issue of fairs that essentially consisted of makers selling to other makers and self-selecting fans and, rather than pulling in new audiences, were simply shifting goods around a closed market.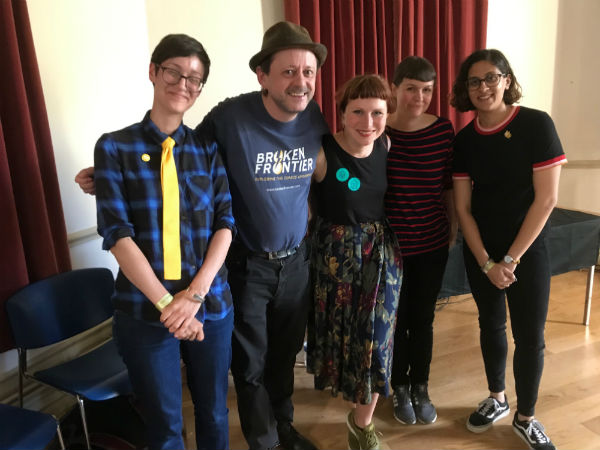 That's certainly not the case with ELCAF. With its crossover between illustration and comics, local talent and international voices (we covered work from artists from Taiwan, South Korea, Russia, Italy, Spain, Canada and more for ELCAF Fortnight) and mix of DIY Culture and major publishing houses you really won't find anything else quite like this festival in the UK in 2019. ELCAF by its very nature and ethos, and its complementary strands of practice, invites discovery, champions artists, enables creative intersection and builds brand new audiences. At a time when comics as a form in the UK stands at a crucial crossroads in terms of perception in the wider public consciousness, ELCAF continues to play a vital role in showcasing the boundless possibilities of this remarkable art form. Long may that continue.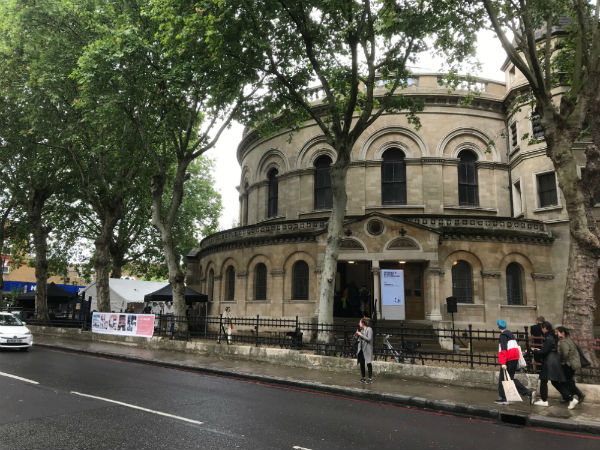 The Round Chapel, ELCAF's Home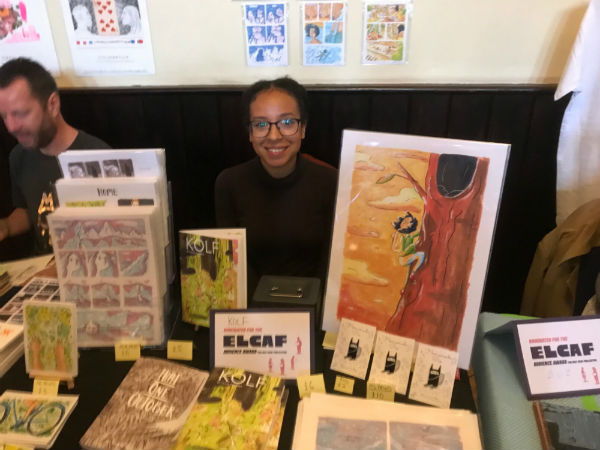 Olivia Sualdea debuted Kolf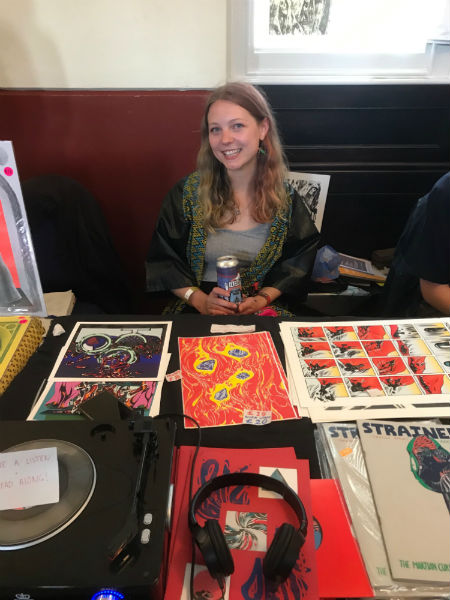 Miranda Smart at the YAMA Comics table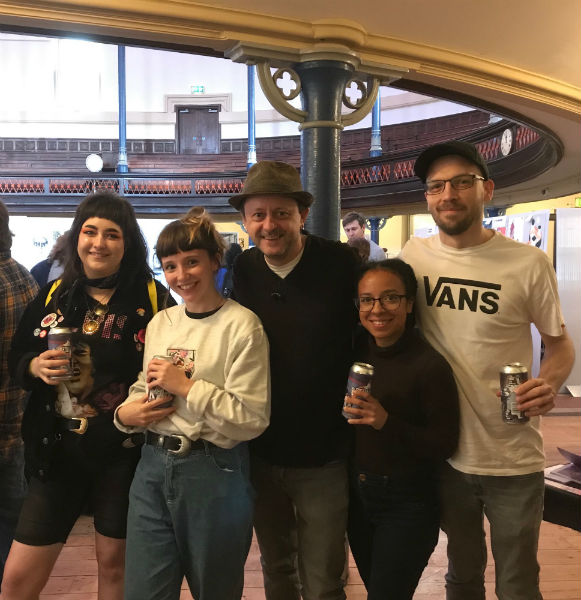 Two thirds of this year's Broken Frontier 'Six UK Small Press Creators to Watch' – Barbawk, Laurel Pettitt, our Andy Oliver, Olivia Sualdea and Joe Stone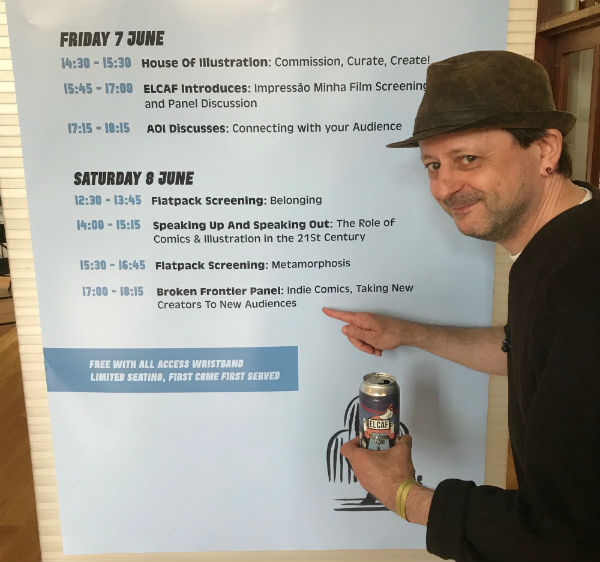 Preparing for the Broken Frontier Panel on 'Taking New Creators to New Audiences'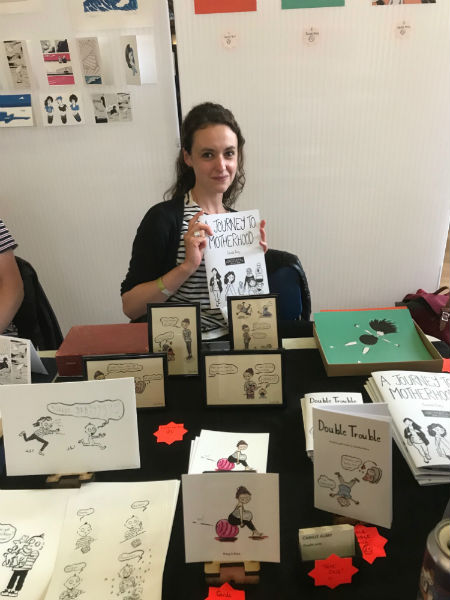 Camille Aubry debuted A Journey to Motherhood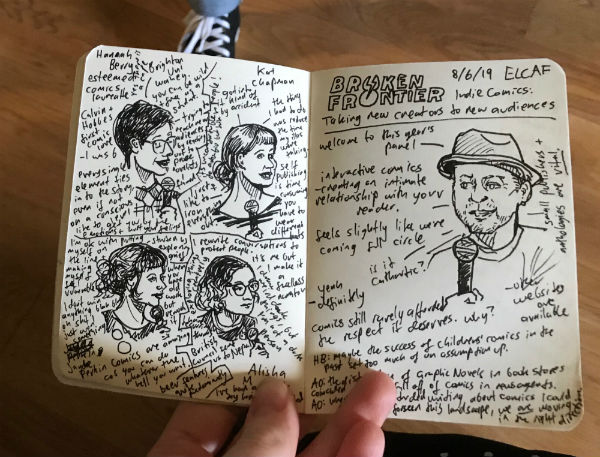 Our Jenny Robins's annual illustrated take on the Broken Frontier Panel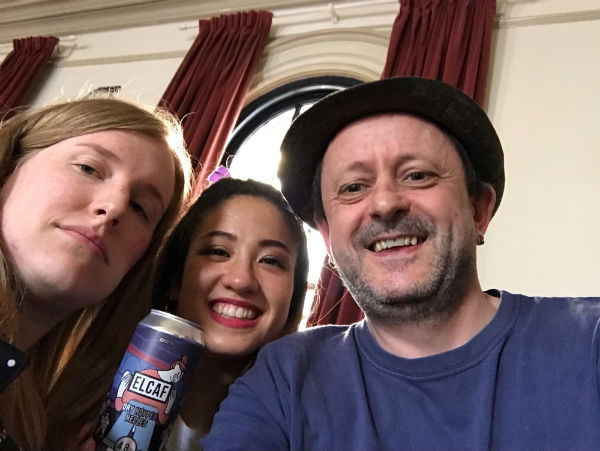 This year's ELCAF Fortnight at Broken Frontier was brought to you by Jenny Robins, Ally Russell and Andy Oliver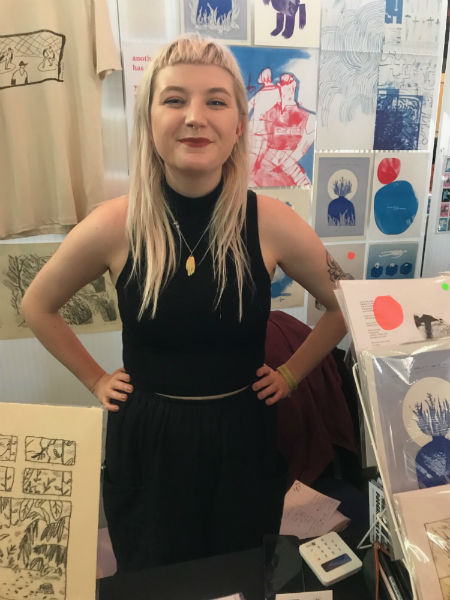 Peony Gent from our 2017 'Six to Watch' creators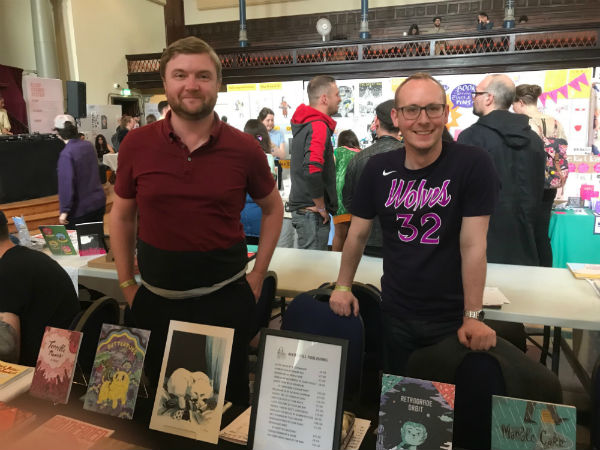 Avery Hill Publishing at ELCAF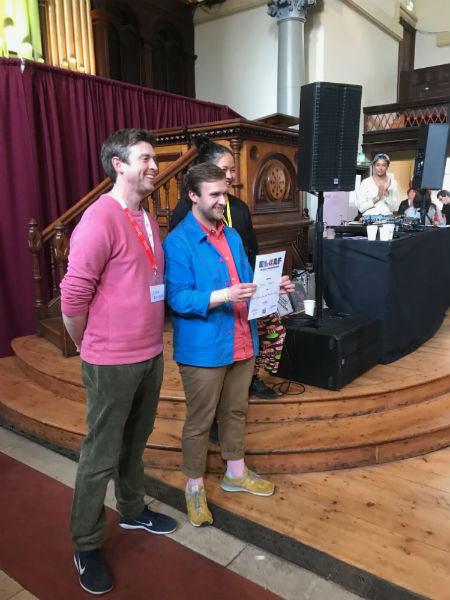 David Biskup wins the ELCAF x WeTransfer Award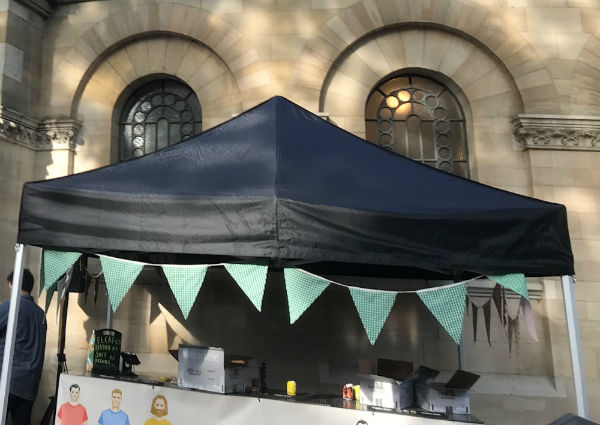 A terrifying monster hiding in plain sight at ELCAF!