From his early self-publishing days through to his arrival at Nobrow Press, we've been following creator Andy Poyiadgi's output for quite a few years now at Broken Frontier. At Nobrow, as part of their acclaimed and accessible '17 x 23' series, Poyiadgi produced the critically acclaimed comic Lost Property; a book that I reviewed here at Broken Frontier, describing it as "a beautifully paced piece of writing that examines one of the fundamental themes of the human condition – that need to find our own place in the world." Last year Lost Property was also voted Best One-Shot of 2015 by the BF staff and readership in our annual Awards.
With festival season hotting up, and Nobrow's ELCAF (East London Comics and Arts Festival) next up on the horizon, I'm very pleased today to run this exclusive-to-Broken Frontier preview of Andy Poyiadgi's new self-published comic Veripathy in 'Small Pressganged'. Veripathy debuts at ELCAF and consists of 16 pages in A5 format.
Poyiadgi says of the book: "Veripathy is a collection of short stories exploring a world in which technology allows us to directly experience the feelings of another. The stories examine the lives of those who use the technology and the consequences of knowing what it feels like to be someone else." Poyiadgi's narratives are always delicately understated yet profound in delivery and this looks set to be a must-buy item at ELCAF in just a week and a half's time!
The fifth ELCAF runs from June 10th-June 12th at the Round Chapel and Old School Rooms in Hackney. Full details can be found on the official site here. For more on Andy Poyiadgi's work check out his site here, follow him on Twitter here and visit his online store here.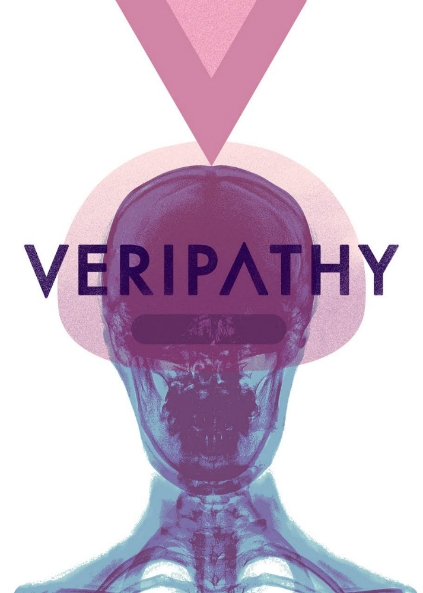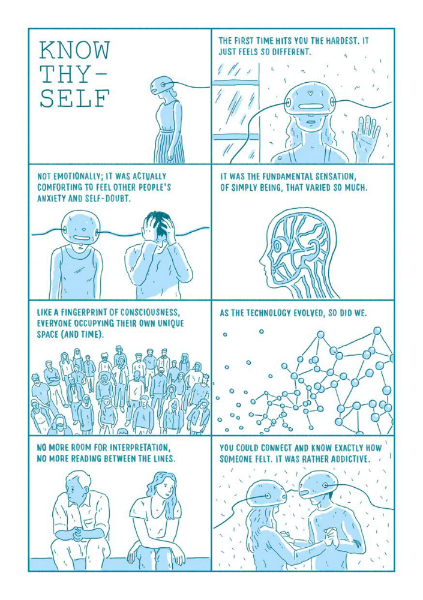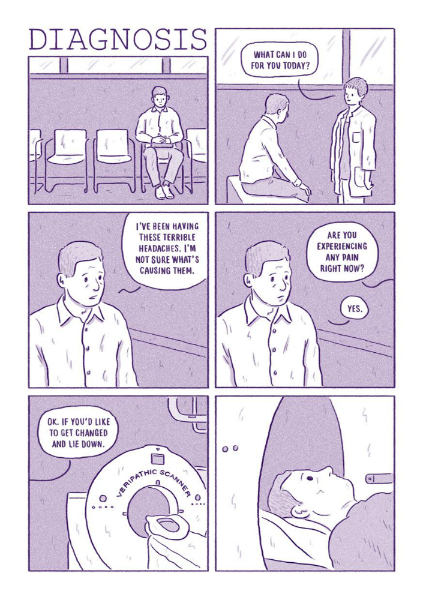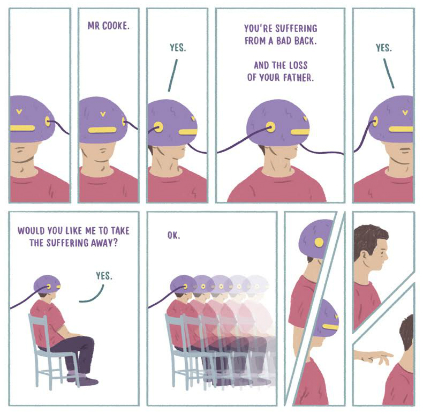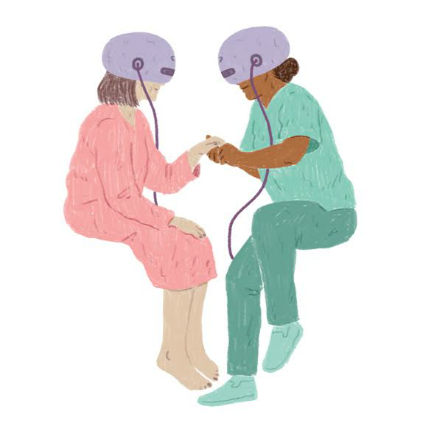 For regular updates on all things small press follow Andy Oliver on Twitter here.