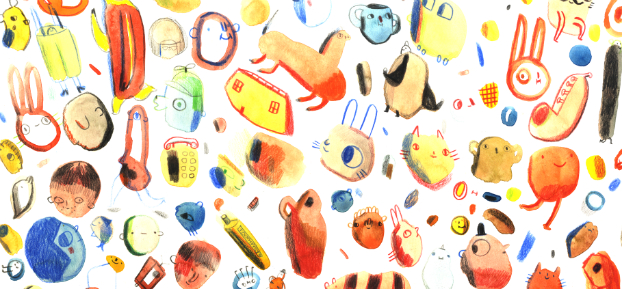 Another of our new 2016 intake of the Broken Frontier 'Six Small Press Creators to Watch', Kim Clements will be tabling at the DIY Cultures Fair at London's Rich Mix this Sunday 29th May where she will be debuting her new minicomic I Told You it Was Summer.
Clements came to immediate prominence last year when her first self-published comic Rabbit Thoughts – an autobiographical study of a young woman's feelings of loneliness in the big city – was nominated in the Best One-Shot category in our 2015 Broken Frontier Awards. Since then she has gone on to contribute to the first Broken Frontier Small Press Yearbook and was on hand to sign copies at its launch at London's Gosh! Comics last month (below left with artists Rebecca Bagley and Jamie Coe).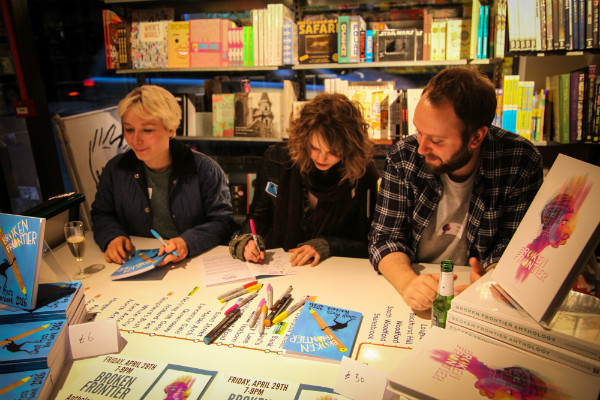 I Told You it Was Summer utilises her familiar trademark deceptively childlike style to provide another poignant and emotionally layered piece of storytelling. It revolves around the friendship of two young boys Gerald and Tommy – who, respectively, just happen to be a duck and an aardvark – and the supportive nature of their bond. Enjoy the preview below of another item to add to your essential "must-buys" list at DIY Cultures…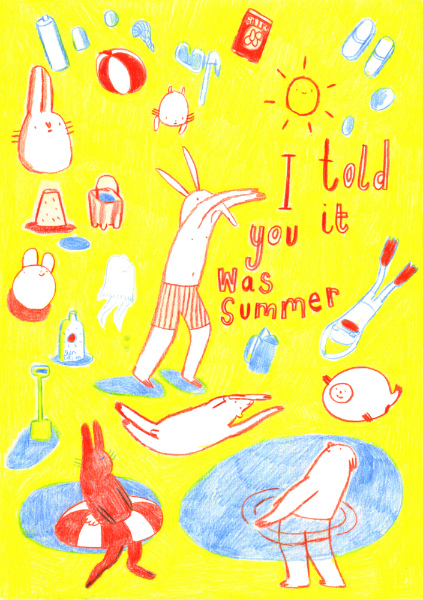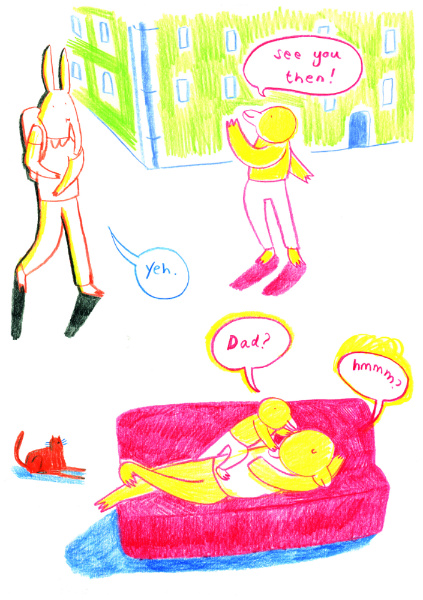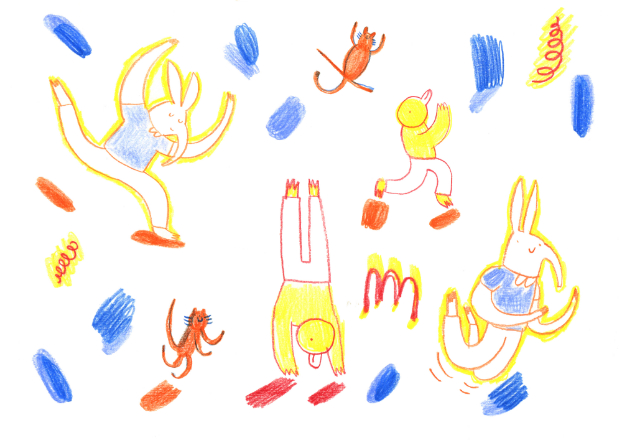 For more on the work of Kim Clements visit her website here and follow her on Twitter here. You can also visit her online store here. 
For regular updates on all things small press follow Andy Oliver on Twitter here.