What marked out Richy K. Chandler's first Tempo Lush Tales – a selection of multi-genre stories that were all written by Chandler (below right) and tailored to the strengths of a pool of top UK small press artists – for me was the true sense of community that it embodied within its pages. It's something I've been remarking on this year in 'Small Pressganged' with Keara Stewart's A Bit of Undigested Potato being another fine example of mutually supportive artists coming together to create something very special.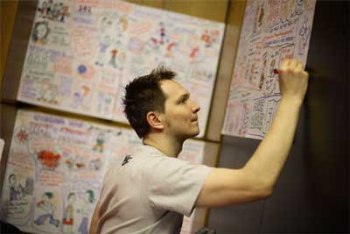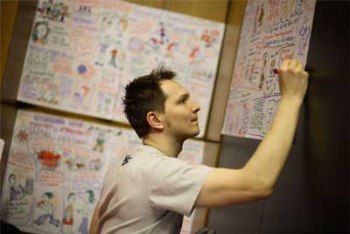 The follow-up book has the intriguing title Tempo Lush Tales of the Tanoox and is one of four things being launched at London's Gosh! Comics this Friday 18th September (the others being the next volume of Chandler's Lucy the Octopus, Francesca Dare's new Penny Blackfeather comic and a special mystery project!). Following an introduction by Laydeez Do Comics founders Nicola Streeten and Sarah Lightman, there are comics contributions from a plethora of UK small pressers including both the established stars of self-publishing – Amber Hsu, David O'Connell, Rachael Smith and Jessica Martin – alongside some newer names set to make a splash on the scene.
Chandler described Tempo Lush Tales of the Tanoox in the following terms on his blog: "There is a definite theme to this collection. At times it's hard to see out world moving forward and getting better so I thought it would be good to ask the creators to focus on the idea of positive transformation. Obviously this can be interpreted in numerous ways and it looks like each writer has their own distinct spin on the idea. That leaves just one question… What is the Tanoox?"
That's something we'll all find out at the Gosh! launch on Friday. In the meantime sit back and enjoy this exclusive to Broken Frontier preview of Tempo Lush Tales of the Tanoox…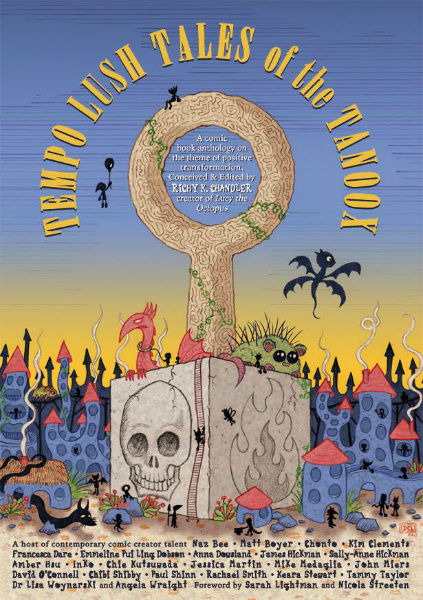 The intriguing cover to Tempo Lush Tales of the Tanoox with the full line-up of creators…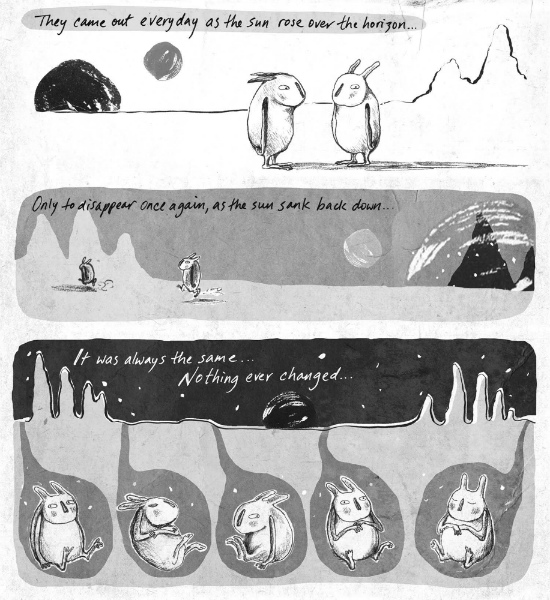 Tiny Pencil showrunner Amber Hsu makes her Tempo Lush debut in this issue…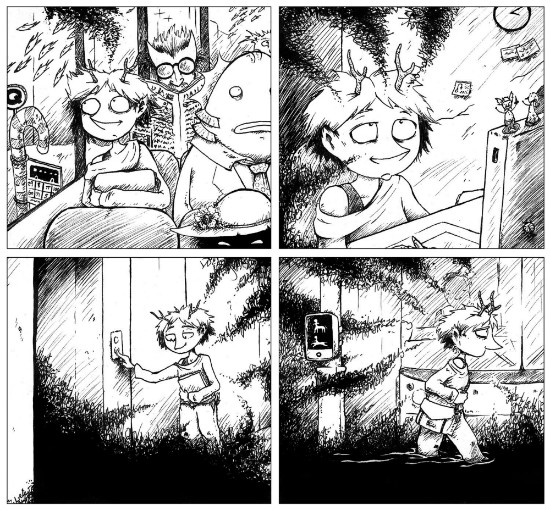 The ever impressive imagination of Francesca Dare is also on show…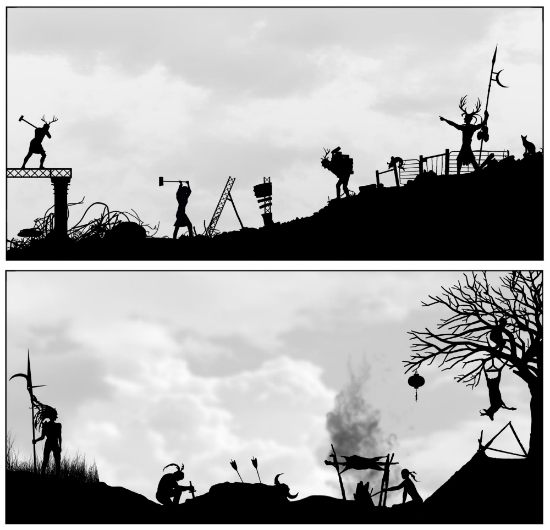 Stunning silhouetted imagery from James Hickman's story…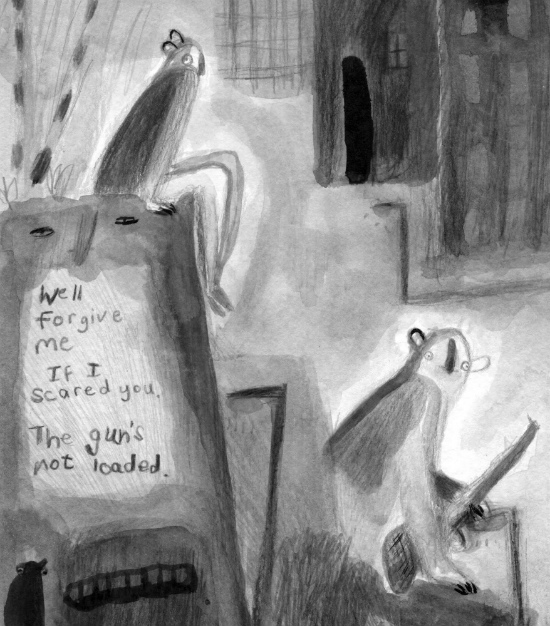 The distinctive visuals of top new comics talent Kim Clements…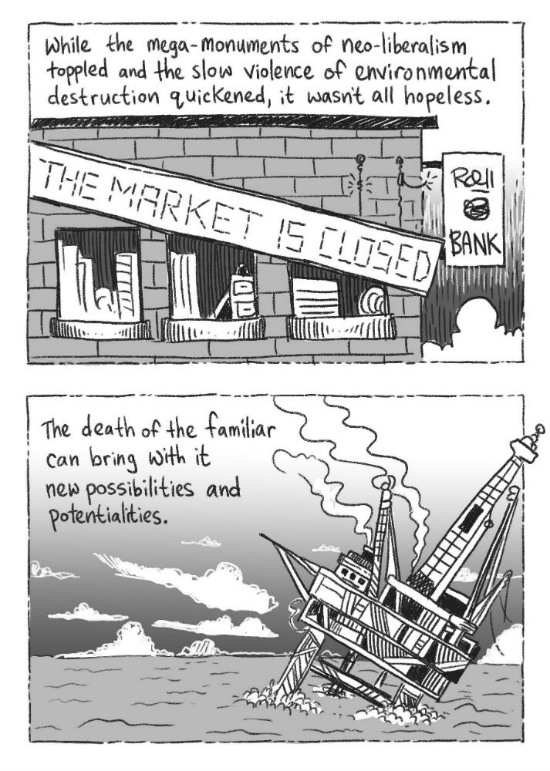 Emphasising the diversity of the book, Lisa Woynarski and Mike Medaglia's offering from TLTOTT…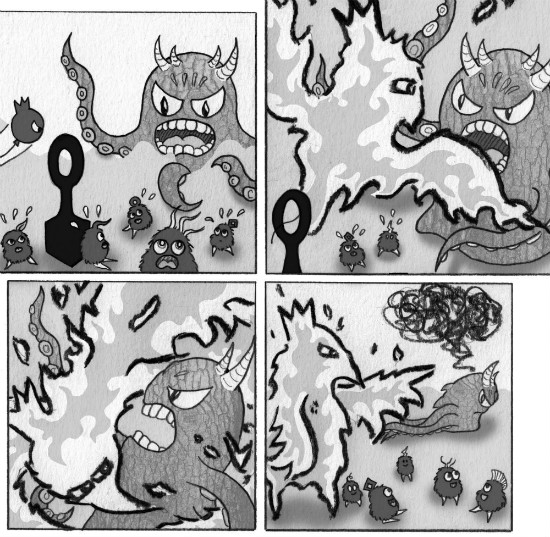 And, finally, a teaser sample from editor Richy K. Chandler's story…
Tempo Lush Tales of the Tanoox is available for pre-order online here. As is the latest issue of Lucy the Octopus here. For more on Tempo Lush visit the site here and follow Richy K. Chandler on Twitter here. 
The launch of Tempo Lush Tales of the Tanoox is this Friday 18th September at Gosh! Comics. Full details here. 
For regular updates on all things small press follow Andy Oliver on Twitter here.