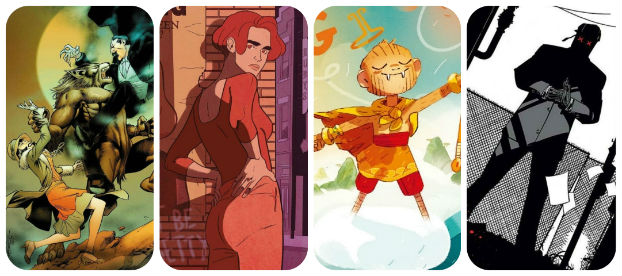 It's nearly Wednesday, and you know what that means: a fresh load of comics and graphic novels! With so many publications hitting your local comics store, comics event or digital storefront, the BF team are here to lead you through the woods with our weekly staff picks. Satisfaction guaranteed!
Comic of the Week
Rusty Brown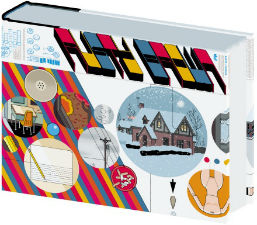 There can be few graphic novels as eagerly anticipated this year, or perhaps even this decade, as Chris Ware's Rusty Brown, published this week by Pantheon in the US and by Jonathan Cape in the UK. Ware's tale, twenty years in the making, began forming immediately after the completion of Jimmy Corrigan and, in the author's own words, is "a fully interactive, full-colour articulation of the time-space interrelationships of six complete consciousnesses on a single Midwestern American day and the tiny piece of human grit about which they involuntarily orbit."
Centring on the titular shy and comics-obsessed schoolboy, his father, the White siblings, the local bully and a school teacher, this looks set to touch on some of those familiar themes of social repression in Ware's work, alongside his signature intricately detailed pages and carefully structured sense of graphic design.
Chris Ware (W/A) • Pantheon/Jonathan Cape, $35.00/£25.00
– Andy Oliver
Brownstone's Mythical Collection: Kai and the Monkey King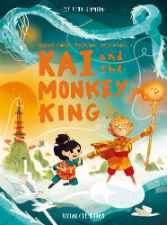 We reviewed the first two entries of Joe Todd -Stanton's series of children's books from Flying Eye here last year at Broken Frontier. Recounting the fortunes of the Brownstone family at different points in history, each tale is narrated by the vault-keeper of the Brownstone treasures and has so far followed the adventures of Arthur and the Golden Rope and, many years later, his daughter Marcy and the Riddle of the Sphinx.
This latest instalment takes us to China when young Kai encounters the mischievous Monkey King of myth and legend. While not strictly comics these storybooks nonetheless do contain elements of the form and are quite gorgeously illustrated by Todd-Stanton whose ever inventive visual storytelling is a joy to behold. Look for a review soon at Broken Frontier.
Joe Todd-Stanton (W/A) • Flying Eye Books, £12.99
– Andy Oliver
Ruby Falls #1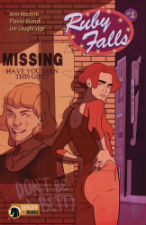 We like to give an approving nod in the direction of any new Berger Books releases from Dark Horse because alongside the Black Crown line at IDW they've been putting out some of the most consistently entertaining and eclectic serial comics offerings of the last year or two.
Ruby Falls is written by Ann Nocenti whose Daredevil remains one of the best and arguably most underappreciated runs in the character's history and illustrated by Flavia Biondi who makes her US comics debut with this series. Described as a "a neo-noir tale of love, memory, and murder" this cross-generational story sees central character Lana become embroiled in the mystery surrounding the disappearance of progressive figure Betty Gallagher, who vanished back in the town of Ruby Falls' mob-run mining years.
Ann Nocenti (W), Flavia Biondi (A), Lee Loughridge (C), Sal Cipriano (L) • Dark Horse Comics/Berger Books, $3.99
– Andy Oliver
The River at Night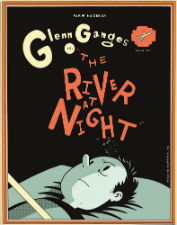 Ignatz Award-winning artist Kevin Huizenga returns to his Glenn Ganges character this week in this new graphic novel release from Drawn & Quarterly, those fine purveyors of the very best in sequential art craft. The premise is succinctly described as "a man has trouble falling asleep and reflects on his life, marriage, and time itself" but expect Huizenga to make the most visually articulate use of the form in this meditation on consciousness.
Beginning with an end of day conversation between married characters Glenn and Wendy Ganges, the story shifts through timeframes exploring the nature of the passage of time through slice-of-life narrative and the comic strip form. An essential buy in a very strong week of comics.
Kevin Huizenga (W/A) • Drawn & Quarterly, $34.95
– Andy Oliver
Grendel: Devil's Odyssey #1
Matt Wagner returns to his classic creation in a new 8-parter from Dark Horse, providing words and art. Super solar-powered cyborg Grendal Prime searches the universe for a new home for mankind as the Earth dies; the character characteristically devilish as the title suggests may not be the best suited ambassador for the human race, but there's certain to be a fair amount of ultra violence and science fiction spectacle.
If current events haven't sated your appetite for dystopian epics then this spiky-shouldered-muscle-bound-biker-venom anti hero's exploits may be for you.
Matt Wagner (W/A), Brennan Wagner (C) • Dark Horse Comics, $3.99
– Jenny Robins
Man-Wolf: The Complete Collection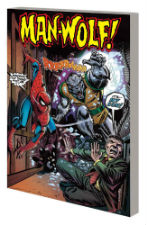 When Gerry Conway returned J. Jonah Jameson's son John to the Amazing Spider-Man cast, shortly after killing off Gwen Stacy, he did so with a twist. The heroic astronaut who had first appeared way back in Amazing Spider-Man #1 was now cursed to transforming into a feral lupine form courtesy of a mysterious gem from space. So began an ongoing storyline that would span a decade or so of tales over a number of different series, as Jameson struggled with his new monstrous alter ego the Man-Wolf.
Chief among these was his lesser known own series when he headlined for 8 issues as the star of Creatures on the Loose (before an abrupt cancellation mid-storyline!). This volume also collects his various early Spider-Man stories alongside guest-shots in books like Marvel Premiere and Savage She-Hulk. It's a perhaps confused premise, given that Man-Wolf was a character who was originally marketed in the vein of Marvel's then horror boom but who never really fitted into that niche due to his sci-fi trappings. A curiosity then rather than a cult classic, but one that will still be of interest to Bronze Age Marvel aficionados.
Collection – Various creators (W/A) • Marvel Comics, $39.99
– Andy Oliver
Dead Eyes #1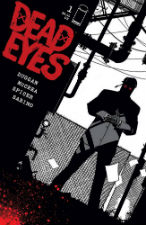 The comic formerly known as Dead Rabbit (before a trademark case ensured the need for renaming) hits shelves this week with this over-sized debut issue.
Two decades ago the criminal known as Dead Eyes disappeared after one last big job to be with the love of his life. But now he's back and saving her is at the top of his agenda. But his emergence from retirement is one that no one is happy about, from the mob to the police…
Gerry Duggan has proven a solid serial comics scribe over the last few years but for those who have been around a bit longer it will undoubtedly be the visuals of former Hitman artist John McCrea that will be a major draw for this new ongoing series.
Gerry Duggan (W), John McCrea (A), Mike Spicer (C), Joe Sabino (L)  • Image Comics, $3.99
– Andy Oliver
Bizarre Adventures #1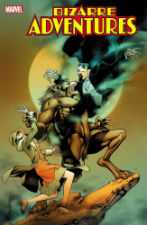 Back in the early '80s Marvel Preview – part of the Marvel magazine line at the time – was rather dramatically renamed Bizarre Adventures; a title that it would certainly live up to for its 10-issue run. A notably different X-Men anthology issue, the one and only appearance of Lady Daemon, an adaptation of The Lawnmower Man, and an infamously and brilliantly cynical Christmas issue were just some of the off-centre highlights.
As part of Marvel's 80th anniversary celebrations the title returns as a one-off this week with new stories featuring Dracula, Ulysses Bloodstone and Shang-Chi, Master of Kung Fu. A welcome diversion for both nostalgists and those looking for a diverting but rare complete-in-one issue from Marvel, with contributions from Becky Cloonan, Francesco Manna, Michael Conrad, Sebastian Girnor and more.
Anthology – Various creators (W/A) • Marvel Comics, $4.99
– Andy Oliver