SLCZF WEEK! If you're of a certain age you will no doubt remember having at least a passing fascination with hauntings as a child in the '70s/'80s. Whether it was the Usborne Worlds of the Unknown book series, the Armada Ghost Book collections, or sneaking a furtive look at the Unexplained partwork magazines in the newsagents, the subject of ghosts became something of an obsession for schoolkids of the era. Patrick Wray's Ghost Stories I Remember returns us those formative days planning ghost-hunting expeditions that would never happen, and scaring ourselves to sleepless nights with library book accounts of Black Shucks, poltergeists and the infamy of Borley Rectory.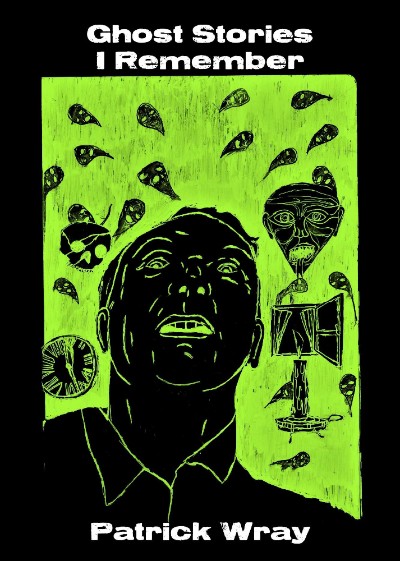 Ghost Stories I Remember is presented as an autobiographical series of anecdotal memories. Whether Wray is giving us "literal" accounts of his past or a smudged, inexact reproduction of it filtered through the unreliable lens of childhood perception is largely unimportant. What we get is a selection of vignettes from his life that quietly explore the idea of ghosts from a number of perspectives including possible supernatural presences, the pop cultural, and the wraith-like wistfulness of memory.
What Wray provides here is more graphic narrative than sequential art, with single illustrations depicting each experience or encounter. Some have a genuinely creepy vibe – Wray's bedroom visitation from a spectral figure as a child, or the frequently sighted ghost in hus student house – while others have a comedic value, like a playful Rick Astley-focussed recollection. There are stories that leave unanswered questions about incursions from beyond the grave and those that capture a different kind of spirit, that of the times, like a remembrance of the notorious Ghostwatch TV Special in the 1980s.
Wray's faux naïve style is particularly effective here, allowing us to immerse ourselves in the immediacy of the moment rather than attempting to recreate it with lucid clarity that would be entirely inappropriate to the subject matter. Photos and childhood artefacts are collaged into images emphasising how memory is often an assemblage of shards of experience rather than linear narrative. That wider representational approach is particularly effective in portraying Wray's recollections of the "Spook Snatchers" club he formed with a childhood friend, and in the story of a possibly cursed Yorkshire hotel.
That Ghost Stories I Remember has found its publishing home at the ever experimental Colossive Press seems especially apt. The book makes its first appearance this weekend at the South London Comic and Zine Fair and is undoubtedly one of the debut highlights of this year's SLCZF.
Patrick Wray (W/A) • Colossive Press, £5.00
Available soon to buy online here
Review by Andy Oliver
Colossive Press are at Table 13 at the South London Comic and Zine Fair this Sunday July 10th.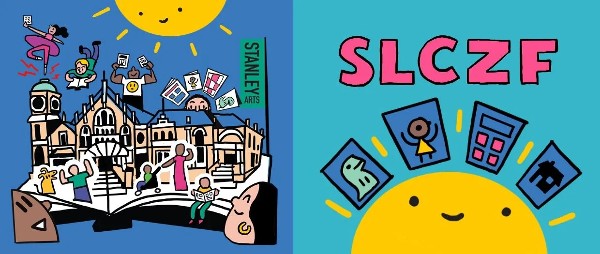 .