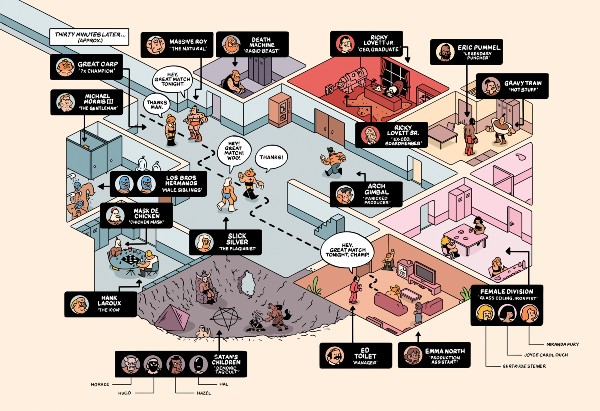 Sometimes here at BF we're aware of exciting developments well in advance of their official announcements. When it's to do with our Broken Frontier 'Six to Watch' artists it makes it all the more thrilling, even if we have to sit on the news for a while. Today we're delighted to give you an exclusive preview of Josh Hicks's Glorious Wrestling Alliance: Ultimate Championship Edition. Graphic Universe/Lerner will be collecting his Glorious Wrestling Alliance comics and bringing them to the US market this October in an all-new colour volume!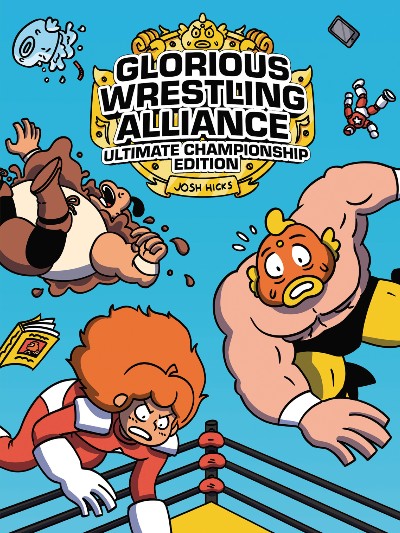 Long-term Broken Frontier readers will, of course, be very familiar with the GWA via our multiple reviews of the series over the years here on the site. I've described it as an "outlandish and slapstick yet touching and poignant comics sitcom" in the past and long been puzzled that it had not attracted the publisher it was owed. A situation now deservedly remedied!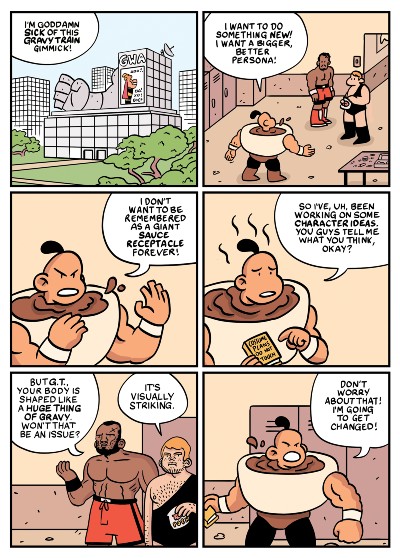 The book is published in October and is available for pre-order now, with wider pre-orders starting May 15th. More details and preview pages in the press release from Graphic Universe below.
Step into the ring at Glorious Wrestling Alliance, the universe's least professional wrestling promotion. Great Carp, an amphibious wonder, is feeling the weight of his championship. Miranda Fury has donned a mask to smash wrestling's glass ceiling. And Gravy Train is desperate for a new gimmick, but it's hard when you're shaped like a giant gravy boat.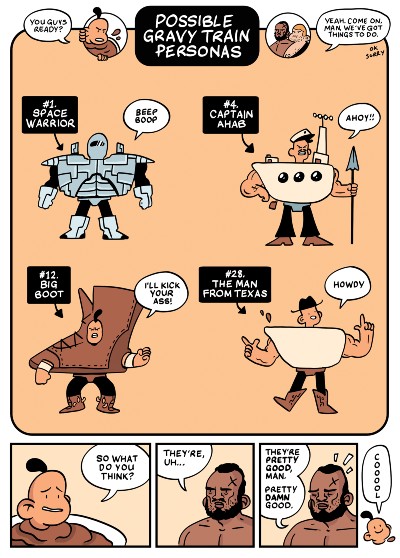 Collected in colossal full color for the first time, Josh Hicks's cult-hit comic covers identity, anxiety, and leg drops. In this hilarious love letter to the surreal theater of pro wrestling, the insecure grapplers of GWA lock up, throw things, throw each other, bicker, weep, and occasionally curl up into little balls on the floor.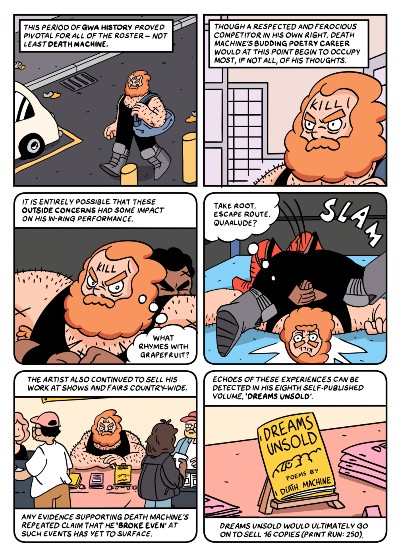 "Imagine an epic wrestling match between the lust for life of Scott Pilgrim and the comic self-loathing of BoJack Horseman where we're all winners."—Kieron Gillen, writer of The Wicked + the Divine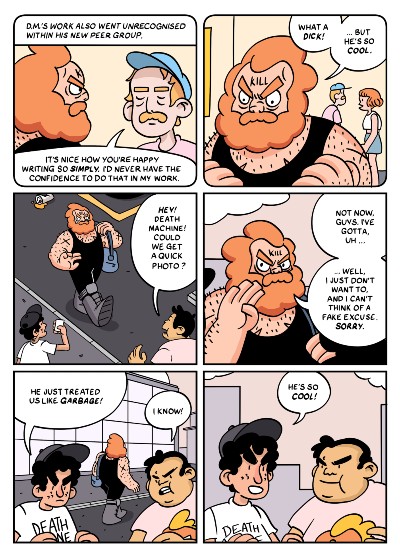 "Josh Hicks does a tremendous job satirizing professional wrestling in Glorious Wrestling Alliance. Every facet of pro wrestling, from art to ego to commerce, gets a shot at the title with Josh's witty dialogue and vibrant art! A very funny and entertaining read!"—Christopher Daniels, All Elite Wrestling
Blog by Andy Oliver
(You can also find out more about Josh Hicks and his work at Carp Publishing Endeavours. And you can follow him on Instagram here and on Twitter here.)