Paul B. Rainey is indisputably one of the true veterans of the UK small press comics scene with a prominent presence on the circuit for decades rather than years. His acclaimed comic series There's No Time Like the Present was a landmark moment for serial self-publishing in the UK, recognised some years back by its collection by Escape Books.
Aside from his prolific solo output he has also contributed to numerous anthologies and been featured on many occasions in British humour institution Viz. Arguably though, Rainey's profile has never been higher than it has been in the last two years with his win in the 2020 Observer/Cape/Comica short story prize and the recent announcement that his online strip Why Don't You Love Me? has been picked up by Drawn & Quarterly.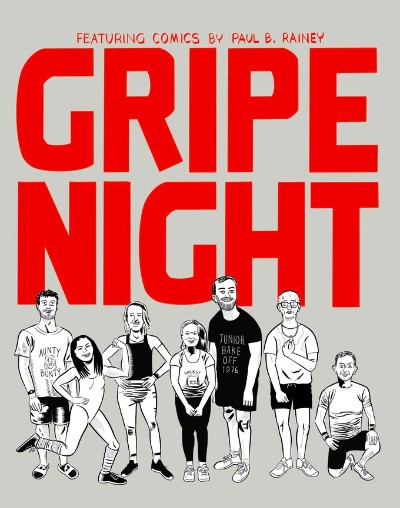 Rainey's latest comic Gripe Night is another compilation of delightfully bizarre and sometimes darkly comedic strips ranging from offbeat parody to semi-autobio. Its contents include everything from half-page punchline-led shorts to longer multi-page offerings and it is currently being crowdfunded on Kickstarter here.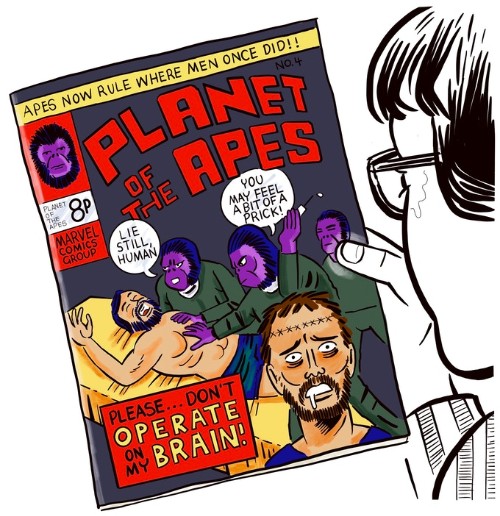 Long-term fans of Rainey's work will be aware of one of his favourite satirical exercises where he takes a well-known figure from political life or the worlds of entertainment and places them in unlikely roles and situations. In the former case it's usually to make socially relevant points through absurdist extrapolation while in the latter in the name of affectionate though often unmerciful ribbing.

Gripe Night has a number of such strips including the recurring 'Ricky Gervais – He Talks to the Animals' wherein the atheist comedian must deal with his devoutly religious pets, and send-ups of quiz show 'The Chase' that sees anyone not considered socially acceptable quickly jettisoned from the set. A brief topical strip mocking anti-maskers that sees astronaut Buzz Aldrin refusing to wear a space helmet on a mission is an absolute highlight of the anthology.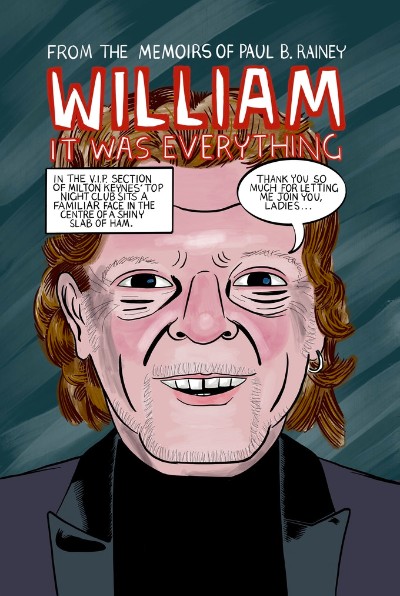 It's the pseudo-autobiographical content, though, that stands out in Gripe Night and sits in that same tradition of artists like Joe Decie and Matthew Dooley. A gym-based story that combines Rainey's socially inept exercise regime with the revelation that he holds the power to choose who gets to be saved from global catastrophe by an alien race is particularly memorable ("Will my comic collection come with me?") while a tale of his decades-old rivalry with one William Patterson (above) over which of them created the phrase "Billy No Mates" is a masterclass in build-up and comedy pacing.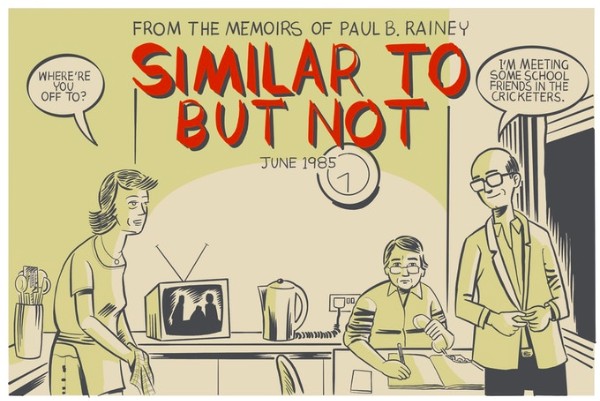 Gripe Night includes Rainey's Observer/Cape/Comica prize-winning 'Similar to But Not' (above), which over the course of its five pages combines an unlikely pub meeting between a teenage Rainey and Madonna, and a touchingly observed study of the father-son relationship. It's also indicative of the strengths of Rainey's panel-to-panel storytelling and his ability to use standard page structures as a strength rather than a hindrance in terms of conversational flow, pertinent pauses and dramatic tension.
I would say that Gripe Night is a perfect entry point to Rainey's style for those unaccustomed to his work but the truth is that statement pretty much sums up all his collections. You can back Gripe Night on Kickstarter here.
Paul B. Rainey (W/A) • Self-published, £6.00
Review by Andy Oliver