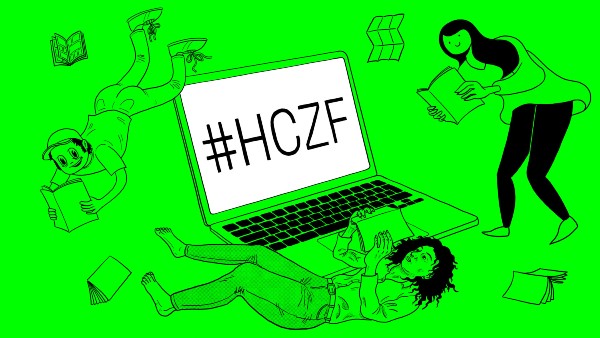 One of the true highlights of the UK indie comics circuit of 2019 was the inaugural edition of the Hackney Comic + Zine Fair. A joyous day of small press celebration (as you can see from the picture from the Broken Frontier table below!). Festival founder Joe Stone has announced the return of HCZF in a digital form this year and has big plans for the event. We're delighted that Broken Frontier are the media partner for Hackney Comic + Zine Fair this year so you can look forward to plenty of coverage in the months to come. The full press release with links to HCZF's site and social media runs below. You can read a full report on HCZF 2019 here at BF.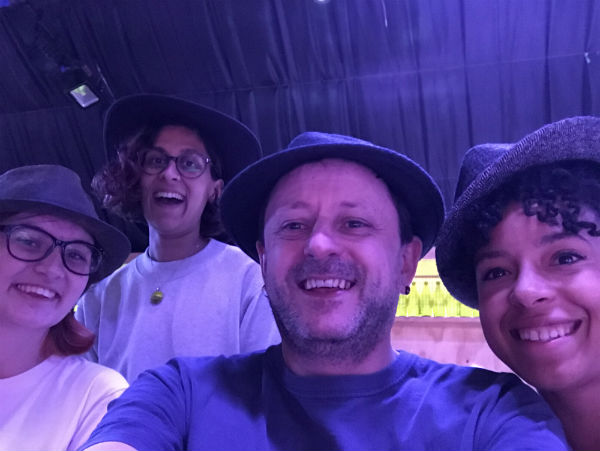 Hat-based japery from Holly Raidl, Aleesha Nandhra, Andy Oliver and Olivia Sualdea at HCZF 2019
Hackney Comic + Zine Fair goes online this September
The Hackney Comic + Zine Fair is back in 2021, and this time we're moving things online for a digital celebration of sequential art and the people who make it. Taking place over four weeks in September, the fair will also feature a programme of workshops, panel talks and digital meetups – all accessible for free from the comfort of your own home.
The event aims to highlight the many different forms, styles and genres that comics and zines can take, especially in the independent, self-published and small-press scene. No matter if you've never picked up a comic before or have been reading them your whole life, there will be something for you to enjoy at HCZF. The new digital format means we can showcase even more talented comic creators than before, and this year we are holding open applications to exhibit for the first time.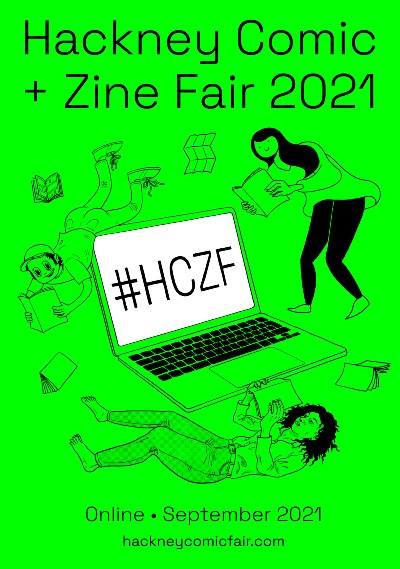 Event organiser and cartoonist Joe Stone says:
"2020 sucked. Being away from our friends, families and communities was difficult, but people adapted and found ways to stay in touch and stick together. This year I really wanted to make sure the comics community still had events to bring us all together and promote the incredible work being made – even if it's online. As sad as it is that we won't be physically together in the same room as we have in the past, the silver lining is that we can have a bigger event with more exhibitors, we're not limited to one or two days, and anyone can attend from anywhere in the world.
As well as our programme of online events we're keeping our fingers crossed there will also be some physical activities we can announce closer to the time, so keep your eyes peeled for more information coming soon."
Exhibitor applications will be open from April 3rd 2021. Follow us on Instagram (@hackneycomicfair) and Twitter (@hackneycomics) for updates, and head over to www.hackneycomicfair.com for more information about the event.
About HCZF:
2021 marks the return of Hackney Comic + Zine Fair after a successful inaugural event in 2019 which hosted 40 exhibitors and 400 attendees on a sunny Sunday at London Fields Arches.
The event was conceived to give small press comic creators a chance to come together, celebrate their work, reach a wider audience, and help bring the often misunderstood medium of comics to the local community in Hackney.
While the move online takes things beyond Hackney, the area is still at the heart of the event and where the physical fair will return to as soon as it's safe and possible to do so.