HCZF MONTH! The opportunity to give some spotlight time to talented creative voices yet to have been given coverage at Broken Frontier has certainly been one of the most rewarding parts of our month of Hackney Comic + Zine Fair coverage so far. Axe Marnie is another such artist whose comics short Hoarded Unsorted Unseen may take on the trappings of a fantasy/fairy tale genre hybrid but ably uses them to eloquently communicate a quietly powerful story of abusive relationships and the underlying forces that define them.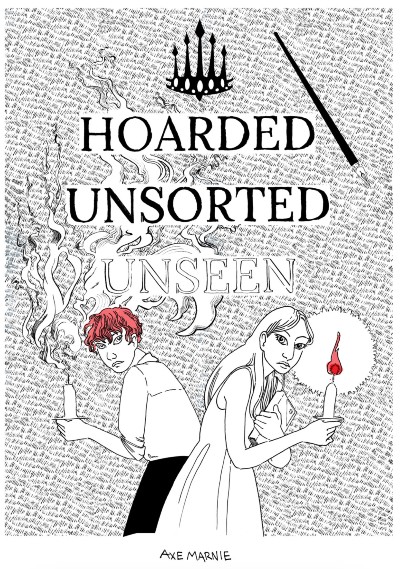 Hoarded Unsorted Unseen's unnamed central character becomes a resident within the splendid environs of the realm's castle, hoping that their presence there will lead to marriage with the princess of the land. To earn this privilege they are asked to restore a once beautiful room within the ancient building to its former glories. But as the task progresses they discover a hidden archive that reveals truths about a former inhabitant of the castle and, in turn, leads to important questions about being who you are rather than what someone else wants you to be…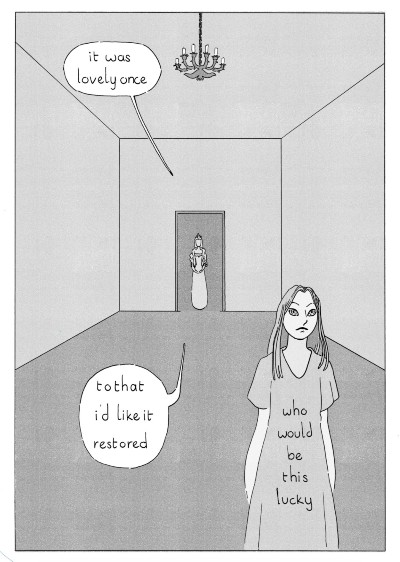 This is once again one of those narratives that takes turns that it's crucially important the reader discovers for themselves, rather than having their impact lessened by being thoughtlessly revealed in advance in a review. However, what makes Hoarded Unsorted Unseen such a compelling treatment of the subject is the way in which it is framed in the near paradoxical idea of an intimate bond between two people who have never met. It's a perspective that adds cyclical layers to the proceedings; the echoes of the past being felt in the now, both shaping and redefining interactions in the present.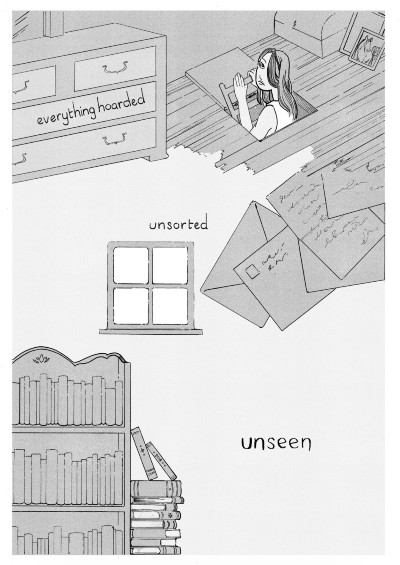 Axe Marnie's visuals have a clear line and an elegant simplicity that ensure accessibility. I was impressed with how the presence of the former unseen resident felt constant despite them being long gone, and how the story's protagonist grows ever closer to an absentee figure as the comic moves forward. One page particularly stands out in that regard as two timeframes almost converge, and there's a nuanced use of limited colour as a thematic motif that cleverly binds the duo together. Definitely another HCZF exhibitor whose comics I need to investigate further. You can find Axe Marnie in Hall Two at HCZF.
Axe Marnie (W/A) • Self-published, £6.00
Follow HCZF on Instagram (@hackneycomicfair) and Twitter (@hackneycomics) for updates, and head over to www.hackneycomicfair.com for more information about the event.
Review by Andy Oliver