PRIDE MONTH 2023! The last time we reviewed Okura's manga series I Think Our Son is Gay was for our Pride Month celebrations in 2022, so it's fitting that we return to the charming world of the Aoyama family to kick off our focussed Pride 2023 coverage of LGBTQIA work this year. The series is set around the question of whether teenager Hiroki Aoyama is gay, with the first two volumes being shown from the perspective of his mother Tomoko's loving observations. Making up the rest of the main cast are Hiroki's younger brother Yuri, his caring but thoughtless father Akiyoshi, his probable crush and best friend Daigo, and girl-next-door pal Asumi who has her own feelings for Hiroki.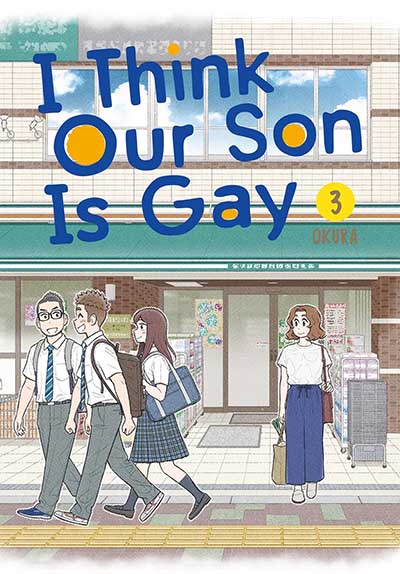 Each collection compiles a number of short strips, with the early stories following a very set pattern of family-oriented gentle humour. As the volumes have progressed, though, a number of subplots and continuing storylines have emerged and evolved, adding greater depth to the blend of comedy, drama and poignancy that Okura so adeptly brings together in these pages.
Volumes 3 and 4 bring certain key elements to the fore and place less emphasis on others. The faux ambiguity surrounding Hiroki's sexuality is less pronounced and, though nothing has been made explicit yet, it feels more like a question of when he comes out rather than if he will. It's a necessary creative choice, and breaking free of the confines of what amounted to a structured running gag allows Okura to explore the subject with a more layered approach.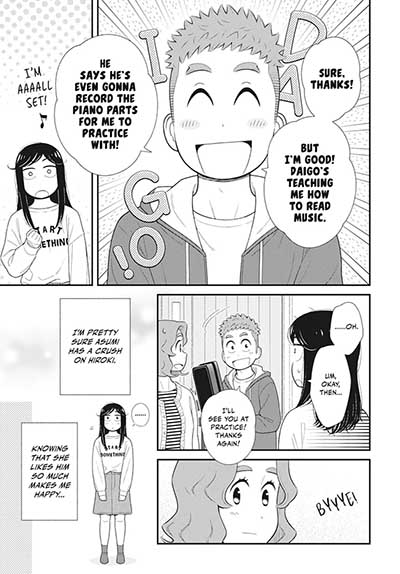 Akiyoshi's insensitivity and obliviousness to his son's likely orientation increases in awkwardness in volume 3 while there's an ongoing plot thread focussing on Yuri's experience of bullying at school that acts as an interesting parallel to Hiroki's arc. Meanwhile the dynamics of the not quite a love triangle of Hiroki, Daigo and Asumi take a shift as the question of whether Daigo may reciprocate Hiroki's affections opens up, and Tomoko's interactions with a gay colleague expand up her worldview.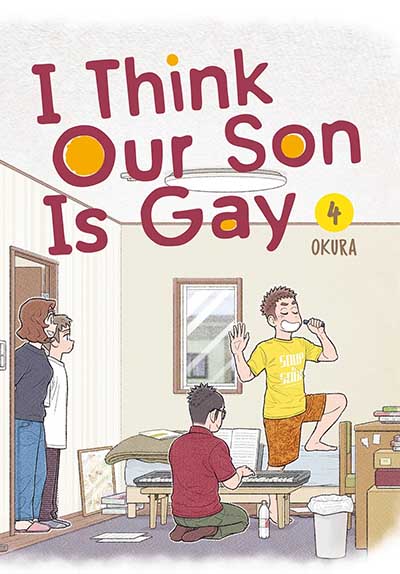 Okura's pacing is as solid as ever but he also skilfully interweaves the various subplots through each discrete short story. While Tomoko's analysis of events continues to be endearing and touching, alternative perspectives begin to creep in. The social commentary remains insightful, always staying just the right side of the line and never straying into the cutesy, while the coming-of-age themes and explorations of the complexities of friendships are as well-drawn and sympathetic.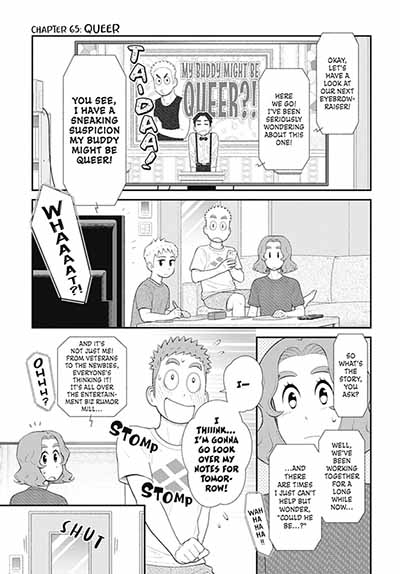 Okura's pages brim with charming visual characterisation that pulls us into the very heart of the characters' struggles and endeavours, with extremes of reaction capturing their personalities with a heightened intensity. Check out, as well, some of the clever things that are done to the sides of speech balloons in order to involve off-panel characters. I Think Our Son is Gay continues to be an absolute delight of a comic with a cast of characters the reader cannot help but root for.
Okura (W/A), Leighann Harvey (Translation), Lor Prescott (L) • Square Enix, $12.99
Rated for a 'Teen' audience by publisher
Review by Andy Oliver