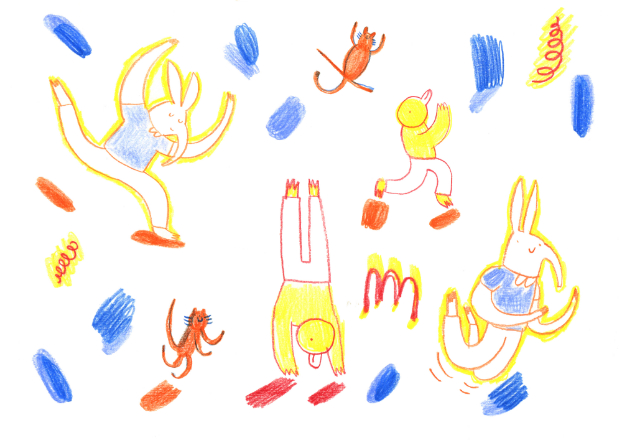 Sometimes the seemingly smallest moments in comics can be the ones that resonate with us the most. I Told You it Was Summer – the latest self-published offering from artist Kim Clements of our 2016 Broken Frontier 'Six Small Press Creators to Watch' –  is, on a surface level, slight in plot. But in terms of characterisation it has a surprising depth and poignancy that is slowly revealed as its short page count progresses.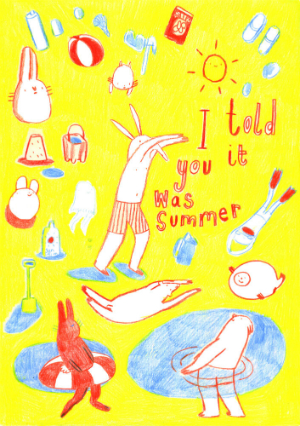 Having debuted at DIY Cultures in May, and available at ELCAF this Sunday, I Told You it Was Summer centres on a few hours in the friendship of two young boys – Gerald and Tommy – who also just happen to be, respectively, a duck and an aardvark. It was printed in both a minicomic and an A5 incarnation, though there's so much going on in Clements' busy pages that the larger format gives the reader a far greater opportunity to appreciate those endearingly cluttered layouts all the more.
I Told You it Was Summer is a touching re-creation of our childhood view of the world. It's a reminder of a time when a classmate getting gum in their hair would be the major news of the day and when the long summer evenings seemed to draw on forever; every hour seeming like a small lifetime of adventures.
So it is for Gerald and Tommy whose supportive friendship we observe as they delight in bizarre flights of fancy, tease each other and enjoying fooling around as kids do. But their carefree chummy antics mask harsher realities as, in a heartbreaking coda, truths are revealed about the haunting contrasts of their respective home lives…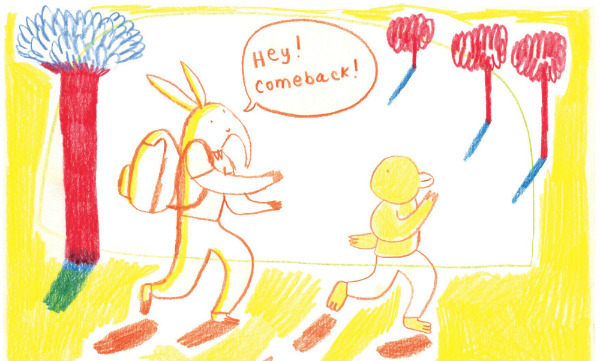 Clements has adopted a deliberately childlike style for her comics work to date and that same deceptive simplicity is particularly effective here; the innocence of Gerald and Tommy's world reflected in its visual realisation. Her abandonment of traditional panel structures is also an intriguing choice and one that gives a dreamy free-flowing feel to the two young lads' misadventures. Events melt into themselves as the refuge of their friendship becomes an oasis of casual fun; an escape from what may be lurking in the "real world" beyond their camaraderie.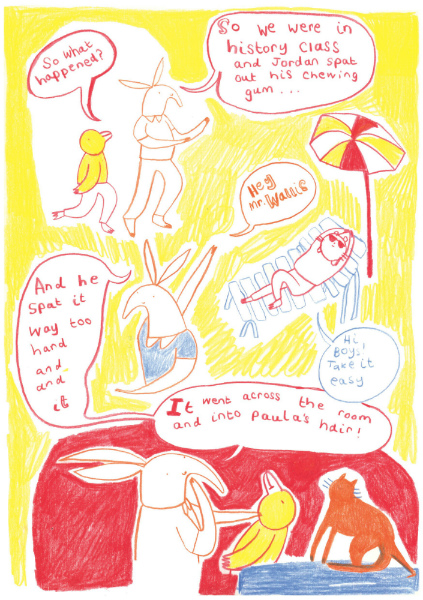 Those unstructured, slightly chaotic page designs also create a sense of flowing motion as characters appear multiple times within what amount to single images. This is also a comic that rewards re-reading as there's so much going on around the two principal characters that it's easy to miss some of the deft little touches that Clements adds to make their environment seem more bustling and alive.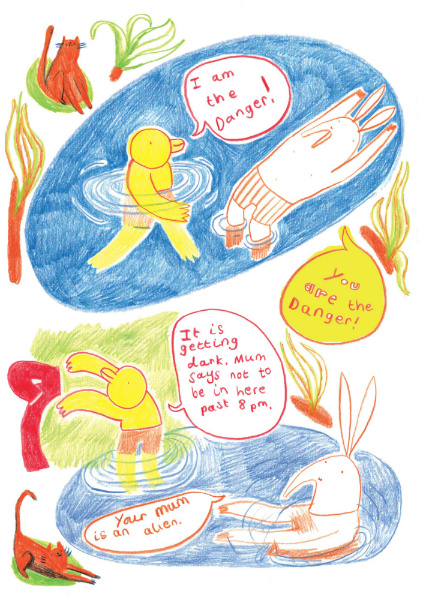 Subtle and enchanting, I Told You it Was Summer is a beautiful reminder of our childhood existences that nevertheless is unafraid to confront some darker truths. Once again, just like in the pages of her Broken Frontier Award-nominated comic Rabbit Thoughts, Kim Clements proves skilfully adept at combining superficial whimsy with more adult subject matter.
For more on the work of Kim Clements visit her website here and follow her on Twitter here. I Told You it Was Summer is published by Moustache Cupboard Press and is available from her online store here priced £1.00 as a minicomic and £3.00 in larger format. She will be tabling at ELCAF on Sunday June 12th. 
For regular updates on all things small press follow Andy Oliver on Twitter here.