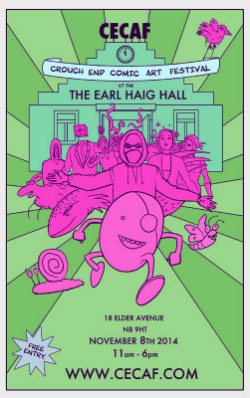 On November 8th the Crouch End Comic Art Festival – the latest London celebration of all things utterly splendid about the current UK comics scene – will open its doors for the first time. CECAF is the brainchild of Sean Azzopardi, one of the most established artists in British small press comics, and focuses on both the world of independent comics and local creators from the environs of Crouch End.
With LICAF just behind us, Comica upon us, and Thought Bubble to come, we're in the midst of UK festival season now. In CECAF we have a show created and curated by someone who understands what an event like this requires from both the punter and the exhibitor sides of the table. CECAF straddles both ends of the indie divide, mixing graphic novelists like Karrie Fransman, children's comic creators of the calibre of Gary Northfield, celebrated practitioners in both self-publishing and mainstream comics like Roger Langridge, alongside a whole host of small pressers.
Below, in the style of this summer's Safari Festival preview at BF, is a visual teaser or two (alongside plenty of Broken Frontier linkage!) of the sort of work you can be looking to buy from the 25 or so creators/micropublishers on show!
For full details of CECAF 2014 check out the festival's website here.
From self-published work like Fred the Clown to established properties like The Muppets, Roger Langridge is as at home in the world of indie comics as he is in the mainstream.
Avery Hill Publishing have established themselves as mainstays in 'Small Pressganged' since I first reviewed their Reads anthology on the old Broken Frontier site. Catch up with all our Broken Frontier coverage of the celebrated London micropublisher here, and read interviews with AHP's Ricky Miller and David White (part 1 here and part 2 here) plus creators EdieOP, Simon Moreton, Mike Medaglia, Gill Hatcher and Owen D. Pomery.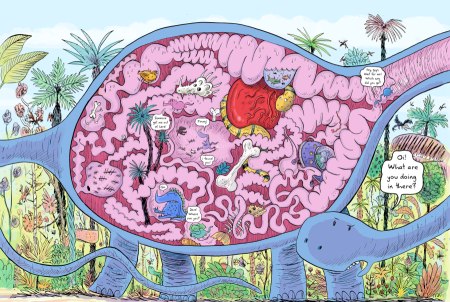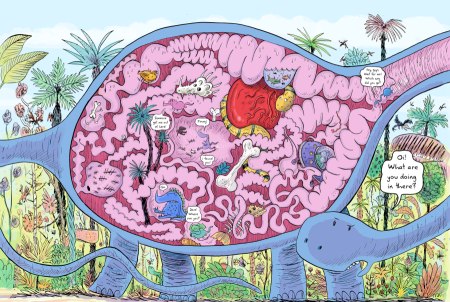 Gary Northfield – Click for reviews of Gary's Tales of the Terrible Teenytinysaurs! and Gary's Garden as well as his Moose Kid Comics contribution as well.
Gareth Brookes was the winner of the inaugural Myriad First Graphic Novel Competition for The Black Project while Francesca Cassavetti  and Rob Wells were  finalists in the 2014 competition.
Paul Rainey's Thunder Brother: Soap Division got the 'Small Pressganged' thumbs-up just this very week, Sally-Anne Hickman was one of the very first creators to be reviewed in this column and Martin Eden's Spandex has been a long-time BF favourite.
Karrie Fransman was a nominee on the Broken Frontier Awards Best Graphic Novel shortlist for 2012's The House that Groaned and her recent comic Over Under Sideways Down for the Red Cross and Refugee Week has been justly universally lauded. Artzine Tiny Pencil just goes from strength to strength. Amber Hsu's graphite anthology recently celebrated its fourth issue launch at London's Gosh! Comics and the first three issues have all been reviewed at BF. Sarah Gordon's quirky Box of Things also featured in 'Small Pressganged' during the summer.
What would a Crouch End comics event be without teen comics talent Zoom Rockman of The Zoom! comic fame? Matt Boyce and Cliodhna Lyons will also be attending the first CECAF!
2000 AD and Judge Dredd Megazine writer David Baillie, John Maybury of Space Babe 113 and Alfie Gallagher of Charlatan Tales will add a sci-fi/fantasy vibe to the proceedings.
Claude TC and Craig Conlan will also be on hand with their distinctive cartooning styles.
Sample images from more CECAF attendees including Iella, Oliver Lambden and Darrell Thorpe/Happy Ghetto.
For regular updates on all things small press follow Andy Oliver on Twitter here.